Feature by: Gary Norris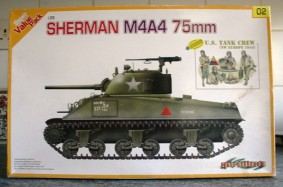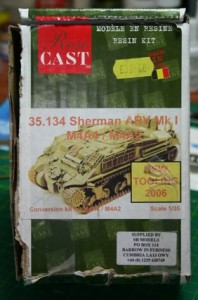 Introduction
Having spent the last 35 years with a keen interest in all things military whilst earning a living in engineering, my fascination for military engineering vehicles was inevitable, though limited somewhat in subject until the advent of resin and etch brass.
These days I feel spoilt for choice with manufactures such as Accurate Armour, Sovereign 2000 and Resicast who produce a superb range of Allied WW2 vehicle kits, including the subject of this article the Resicast Sherman M4A4 ARV Mk1.
Before we proceed any further, I should point out this is a resin conversion kit so you will need a plastic donor kit for the upper and lower hull including the running gear, the turret and other associated parts will be confined to the spares box.
Until very recently the modeller was restricted to the Dragon/Cyber Hobby Kit (Ref No 9102). Now we have the Tasca version to choose from as well; both these kits are not cheap, especially when you consider the fact you will only be using half the kit in the build process, so it's worthwhile checking out e-Bay and other similar sites.
History
During the Desert War 1941/2, Allied forces discovered that the Germans would return to the battlefield at dusk or when safe and recover all types of vehicle worthy of repair, the Axis forces were constantly short of adequate transport and equipment.
By 1943 the Allies had begun to operate the same procedure with limited resources; the US Army converted a small amount of the M3 Lee/Grant tanks for heavy recovery and the British forces realised they needed the same facility.
With the plans for the invasion of Europe well under-way, the Army workshops based at Abourfield, Hampshire were tasked with converting damage repaired Sherman M4A2 and M4A4 tanks into heavy recovery vehicles. This entailed removing the turret replacing with flat hinged doors then adding the necessary equipment for recovery. These vehicles would become known as Sherman ARV Mk1.
Research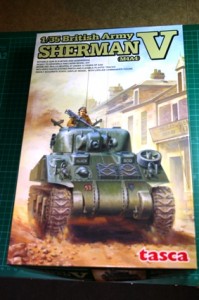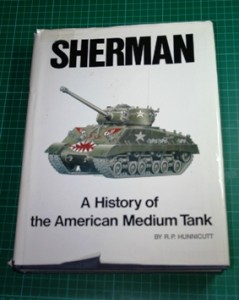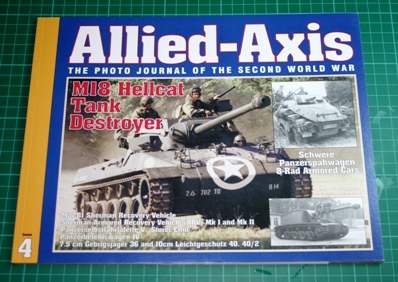 As with all modelling projects, research is essential before commencing your build. The internet is of course an immediate port of call, with various modelling forums at your disposal.
A request for information on the Missing Lynx site rapidly provided me with my definitive source of information, the Ampersand Publishing Allied/Axis AFV pictorial guide issue 4 which covers both the Mk1 and Mk2 Sherman ARV. Unfortunately now out of print but sometimes found on Ebay, the R B Hunnicutt book on the Sherman is the ultimate reference for all Shermaholics.
I was able to locate the Cyberhobby/Dragon Kit Ref No 9102 of the M4A4 75mm on e-bay. Dragon release these kits via the internet only so the modeller has two choices, pursue the e-bay option or purchase the Tasca kit.
Resin hulls and running gear are available but to keep costs down I chose to use a plastic hull.
Safety First…
Before we proceed with the build it is important to point out a few safety notes. Resin, if cut or sanded, will produce a fine dust which if inhaled would be harmful to our body. So if cutting or sanding any resin item please wear appropriate protection, i.e. dust mask, safety goggles etc.
I realise not all households' posses a hand held Hoover; however when working with resin kits on a regular basis it's a wise idea to acquire said item which allows the work area to be kept clean and tidy.
Cyanoacrylate glue is generally used to construct resin models including etch brass items, three viscosities are available along with activator and de-bonder. I tend to use the medium viscosity with the activator on all builds. The de bonder is also used when correcting a "blonde" moment, as my wife calls them.