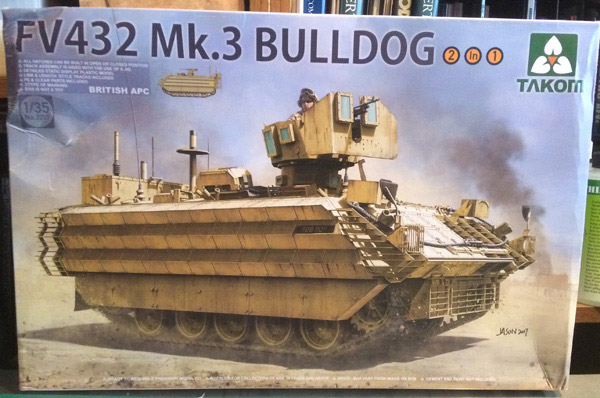 Full Review with Gary Norris
A note from Geoff C.
I thought you'd like to see a photo of Gary's excellent Bulldog right up front and it's excellent to welcome him back to SMN with another cracking build – nice work Gary!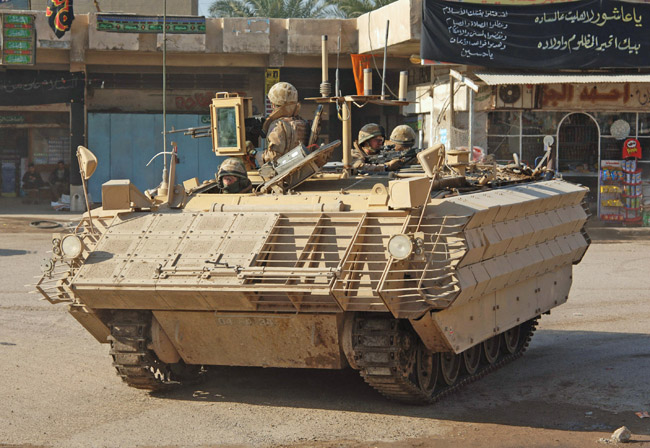 Over to you Gary…
---
History
Being a fan of Post-War modern British armour I was more than pleased when Takom announced the release of the Mk.3 Bulldog hot on the heels of the standard FV432 previously released by the company.
The Mk.3 Bulldog was designed to meet an urgent operational requirement for up-armoured vehicles serving in Afghanistan to further protect forces personnel while serving in theatre.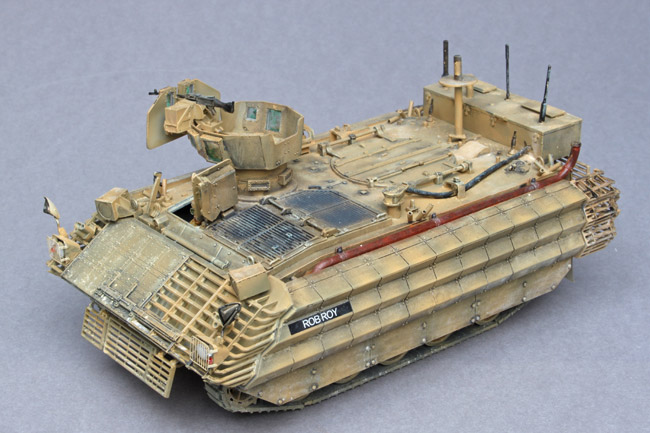 The vehicles have become the RGJ's vehicle of choice for carrying out patrols in Basra City. Additional armour provides enhanced safety for driver, commander and troops while other features include air conditioning and an improved engine and transmission for peak performance and reliability. The vehicle has already proved its worth with many soldiers favouring Bulldog as a vehicle.
A version of the veteran FV430, given extra armour and a turret. Weight: 18 tons Max speed: 75 kph Engine: Diesel Crew: 2 Carries: 7 Armament: 7.62 machine gun and GPMG. Courtesy RAF and Wikipedia)
This upgraded version uses Applique Reactive Armour designed by the Israeli company RAFAEL which affords the vehicle further protection against heavy machine gun attack up to RPG-7 rocket attacks.
Reference
I found the best source of reference were two books produced by Tankograd Publishing, available from Avid Reader. They are:
• FV432 Variants No 9015
• British Next Generation Armour No 9009.