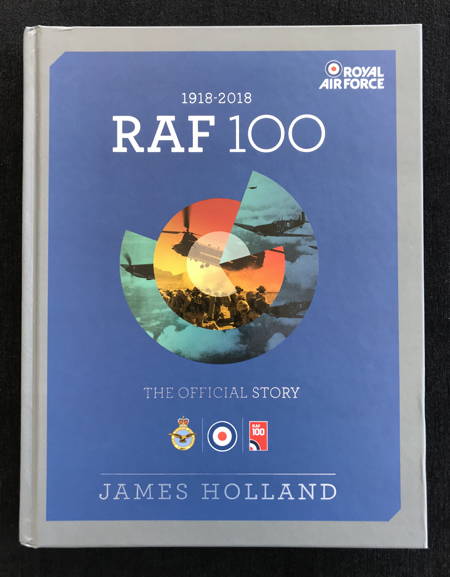 Author: James Holland
ISBN: 978-0-233-00526-3
Price around £25.00GBP
VIDEO REVIEW by Geoff Coughlin (May 2018)
Our thanks to Carlton Publishing Group for supplying our review copy. Get this impressive title here now at Carlton Books
This is a great coffee-table read if ever there was one, not to mention the endless possibilities of gifts to friends, family and colleagues who will love to own a title like this.
Do see my short video review below where you will gain more insight into this special anniversary title.
RAF 100: The Official Story celebrates and commemorates the 100-year anniversary of the Royal Air Force. Officially endorsed by the RAF, and with unique access to their historic archives, the world-renowned broadcaster James Holland uses photographs and documents to tell the story of the people, planes and missions as never before.
From its genesis in the horrors of the First World War, when pilots were open to the elements in craft made of wood and fabric, to the infamous Battle of Britain of the Second World War, through to the life-saving missions carried out in today's trouble zones, RAF 100: The Official Story looks at the men, women and aircraft that are at the heart of this great service.
Recommended
Geoff C.