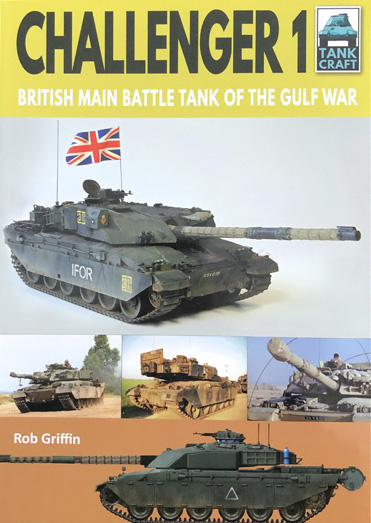 Tank Craft Series
Author: Rob Griffin
Published: Pen & Sword Books
ISBN: 9781526756534
Get this impressive title here now at Pen & Sword Books
Bookshelf Browse with Geoff Coughlin (October 2019)
Soft back, extensive colour photography, profusely illustrated with 100 illustrations, 64 pages
---
Take a browse inside now…
---
This is another excellent title in the Tank Craft series. The quality of modelling is high and will prove invaluable to any of you armour modellers thinking of building a Challenger I from the Gulf War period. I think this title will appeal beyond modellers who are interested in the specific type because the photographs will help you detail, weather and finish many other AFVs of the period and conflict.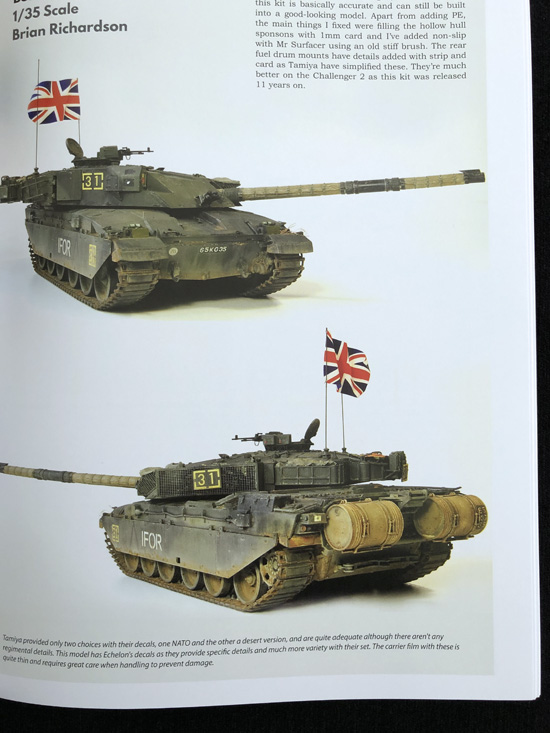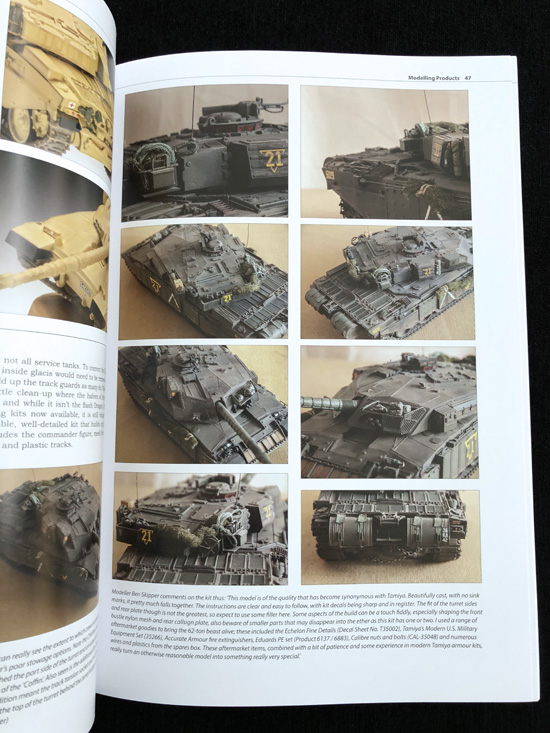 Highly recommended
Geoff C.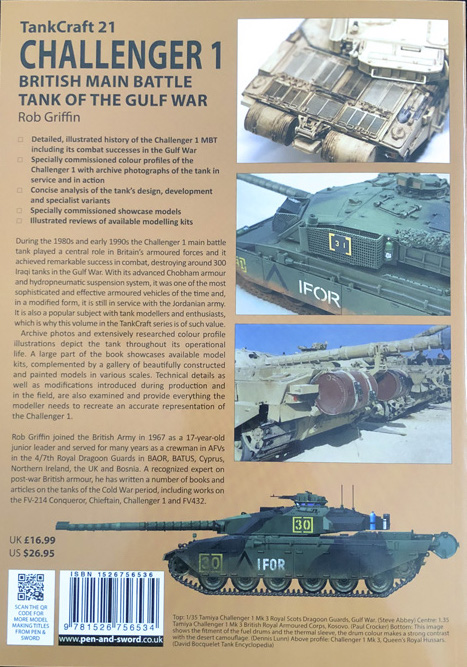 Here's some additional information from the publisher
During the 1980s and early 1990s the Challenger 1 main battle tank played a central role in Britain's armoured forces and it achieved remarkable success in combat, destroying around 300 Iraqi tanks in the Gulf War. With its advanced Chobham armour and hydropneumatic suspension system, it was one of the most sophisticated and effective armoured vehicles of the time and, in a modified form, it is still in service with the Jordanian army. It is also a popular subject with tank modellers and enthusiasts, which is why this volume in the TankCraft series is of such value.
Archive photos of the Challenger 1 in service and extensively researched colour profile illustrations depict the tank throughout its operational life. A large part of the book showcases available model kits and aftermarket products, complemented by a gallery of beautifully constructed and painted models in various scales. Technical details as well as modifications introduced during production and in the field are also examined and provide everything the modeller needs to recreate an accurate representation of the Challenger 1.