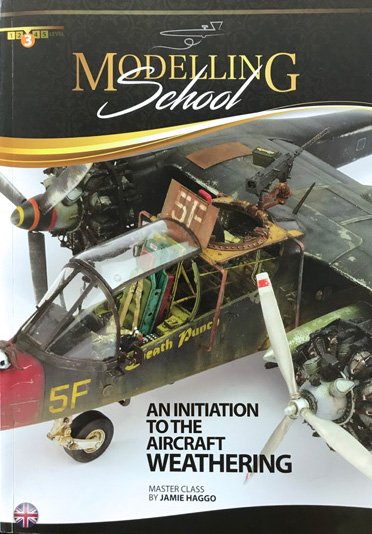 Author: Jamie Haggo
Published: Ammo of Mig Jimenez
Price around €21.95 (January 2018)
VIDEO REVIEW
Review by Geoff Coughlin
BUY THE BOOK NOW FROM AMMO of MIG JIMENEZ
• 240 pages
• high quality art paper
• full colour throughout
• high quality reference photos to illustrate the modelling techniques Jamie uses
• multiple modelling projects and techniques included.
My thanks to Jamie for supplying our review copy. Get this excellent title here now at Ammo of Mig Jimenez
There are two main items that follow – firstly the HD video book review so that you can see the kind of quality and extent of coverage in Jamie's book and after that my 'Interview with the Author – Jamie Haggo' where he goes into detail about how the book came about, what's in it and how and why it will be of interest to many modellers.
Video 1 Book review
---
My interview with Jamie lasts about 25 minutes…
---
Highly recommended title 5-Star Rating
Geoff Coughlin