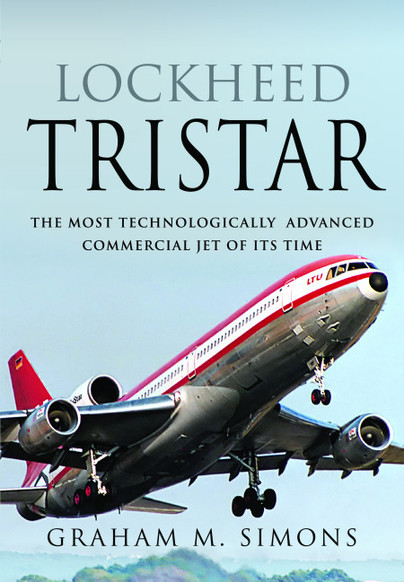 Author: Graham M. Simons
Published: Air World / Pen & Sword
ISBN: 9781526758828
Bookshelf Browse with Geoff Coughlin (December 2021)
Get this book here now from Air World / Pen & Sword
Hard back, 320 pages, mostly full colour photographs, high quality glossy art paper, line drawings
---
Take a browse inside now…
---
Geoff C.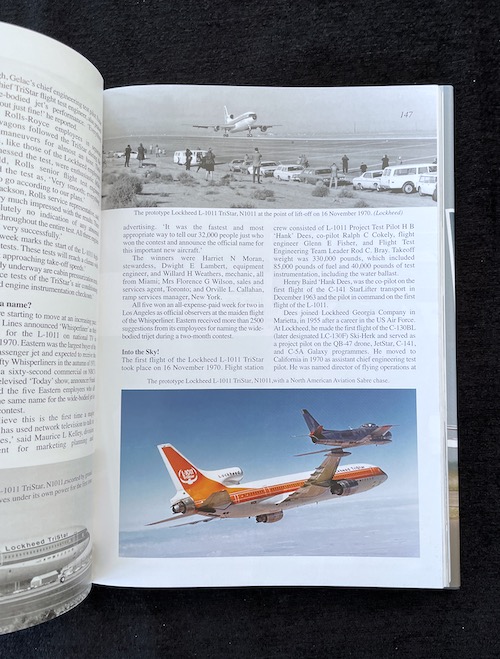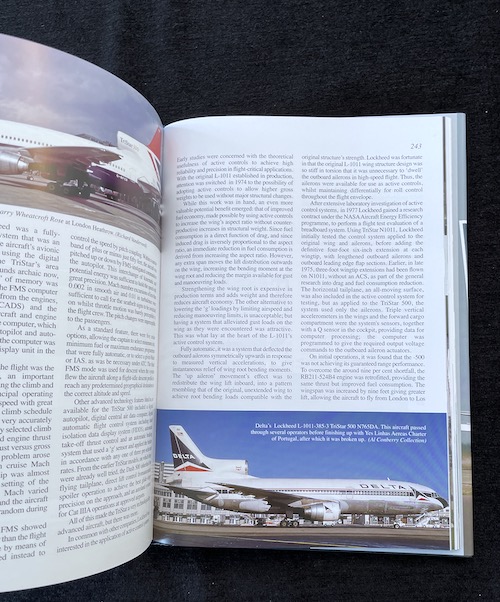 Here's some additional information from the publisher…
In April 1972, after six gruelling years of design and development, the then Lockheed California Company (now Lockheed Martin) delivered the most technologically advanced commercial jet of its era, the L-1011 TriStar, to its first client, Eastern Airlines.
To mark the moment, Lockheed decided to make an impressive statement about the capabilities of its new medium-to-long-range, wide-body trijet airliner. It did so in spectacular fashion. Overseen by two test pilots, a total of 115 crew members, VIPs, Lockheed employees, and selected reporters boarded a TriStar at Lockheed's Palmdale plant in California. The subsequent 4-hour, 13-minute flight to Washington Dulles Airport was achieved with virtually no input from the two pilots in the cockpit, the TriStar's Automatic Flight Control System being 'engaged from takeoff roll to landing'. It was, Lockheed proudly claimed, 'the first cross-country flight without the need for human hands on the controls'.
As Lockheed themselves note, in a similar fashion to other iconic passenger airliners before it, the L-1011 had faced daunting challenges on the way to its inaugural flight. Divergent needs from competing airlines led to design challenges. Financial difficulties ravaged its engine's manufacturer, Rolls-Royce, whilst a recession, fuelled by the world's first oil crisis, lessened the demand for commercial airliners.
Lockheed, though, battled through these challenges, which even included international allegations of bribery, with the result that the TriStar, famed for its large, curved nose, low-set wings, and graceful swept tail, remained in production until 1984, by when 250 examples had been built. The toll on Lockheed, however, was too great and after the TriStar it withdrew from the commercial aircraft business.
In this revealing insight into the L-1011, the renowned aviation historian Graham M. Simons reveals the full story of this airliner's design, development and service over the decades since 1970.