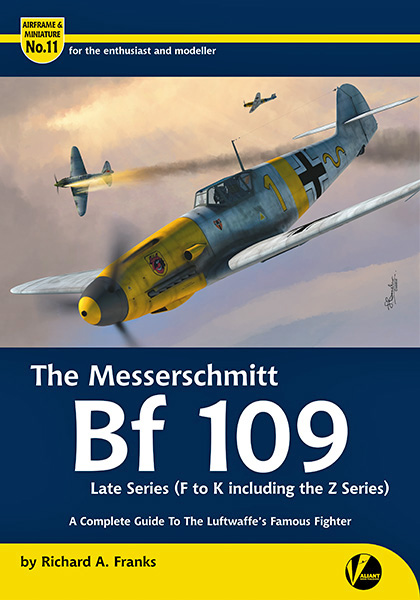 Author: Richard A. Franks.
ISBN: 978-0-9957773-0-9
Price around: £18.95 GBP; $24.40 USD; €20.79 Euros; $30.77 CDN; $30.82 AUS
Review by Geoff Coughlin (August 2017)
240 pages, high quality art paper, colour profiles and three full build articles, black and white period photos, scale drawings for 1:48 scale, line drawings, kit listings, accessory listings – what else does a modeller need?
Our thanks to Valiant Wings Publishing for supplying our review copy. Get this impressive reference book here at Valiant Wings Publishing
You'll notice that we have reviewed several of the other titles in this series over the years and this time we have the Late Bf109s featured.
This is an excellent title, possibly the publisher's best to date and the best thing to do is show it to you! Here's my video review…
---
Video Review
---
Geoff C.