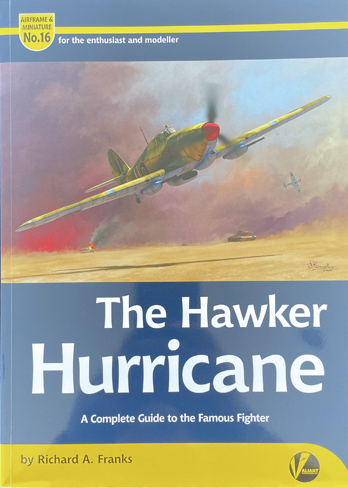 Author: Richard Franks
Published: Valiant Wings Publishing
ISBN: 978-1-912932-12-2
Bookshelf Browse with Geoff Coughlin and Dai Williams (February 2021)

A4 format, soft back, 272 pages, quality glossy art paper, 1:48 plane, model builds and much more – see below and video.
Get this title here now at Valiant Wings Publishing
---
Take a browse inside now…
---
Over to you Dai…
The latest in the excellent Valiant Wings Airframe & Miniature series by Richard Franks covers the Hawker Hurricane. This is another well produced volume covering the development and operational use of this famous fighter from a modeller's perspective.
In the same way as others in the series, the book is broken down very logically into four sections.
The first section contains the 'Airframe' chapters covering the development and operational use of the Hurricane.
This section describes the origins of the Hurricane, its development at the end of the age of the biplane fighter and its operational use from its early deployment in France and in the Norwegian campaign, through to the battles in the middle east and its brief post war use.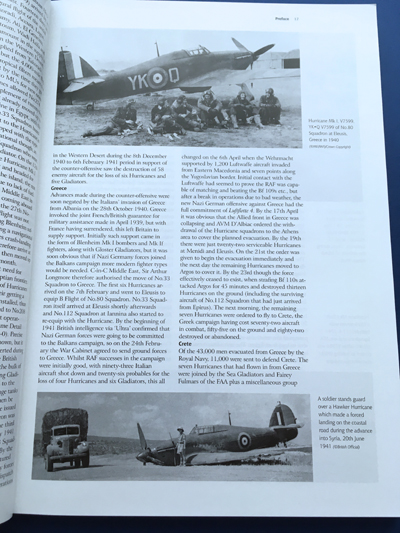 Along with the text there are numerous period photos which will be of great interest to modellers interested in such things as weathering and camouflage patterns. This section goes on to describe the use of the Hurricane by foreign air forces, the development and operational use of the Sea Hurricane and the Hurricanes produced in Canada. There is also a chapter on reconnaissance and meteorological aircraft and test airframes.
The next chapter describes the camouflage and markings applied to the Hurricane with some very interesting full colour side profile illustrations courtesy of Richard Caruana. There will be lots of inspiration here for modellers perhaps interested in something other than the familiar wartime schemes. For example, I would not have thought that an overall bright red Hurricane would have been 'a thing', but according to No. 527 Calibration Squadron it most definitely was!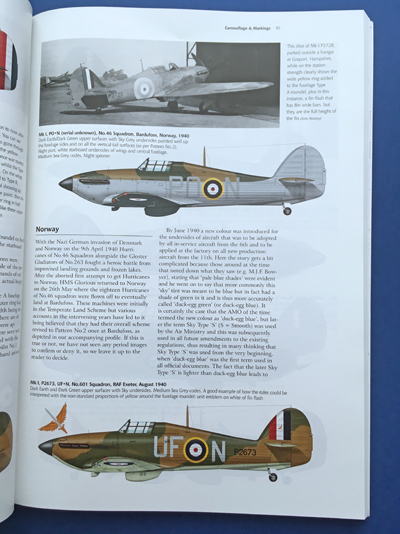 The second section contains the 'Miniature' chapters.
This begins with reviews of some of the currently available Hurricane kits. These reviews are very comprehensive, describing the good and bad points of these kits in great detail. These will prove useful for anyone who might want to add more detail to a model or to correct any inaccuracies, shape errors or omissions in a particular kit. Where Richard has thought it necessary, he does not pull any punches when presenting a kit review! Each review is also briefly summarised which might be of use to anyone who just wants a quick overview of the pros and cons of a particular kit before buying it.
The reviews are followed by four 'build' articles. These include the Airfix 1:72nd scale Mk. I and Arma Hobby 1:72nd scale Mk. IIC by Libor Jekl and the Hasegawa 1:48th scale Mk. I and Fly 1:32nd scale Sea Hurricane Mk. IIC by Steve Evans. These are all excellent builds and will be very useful to anyone wanting to build a model of this aircraft in any scale.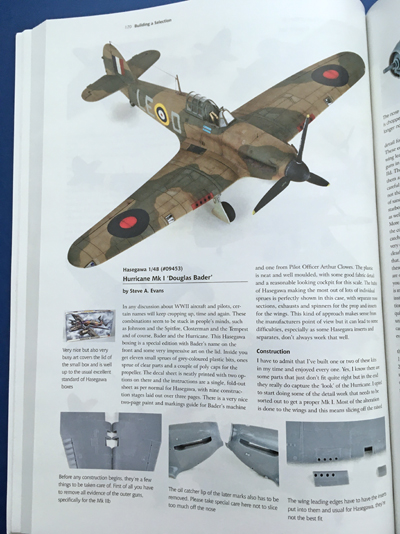 The next chapter shows all the detail changes in most of the different variants of the Hurricane, illustrated using ¾ view diagrams. This section will be useful to modellers wanting to build a particular or perhaps less well known variant as it could give an indication of which kit to use as a sensible starting point.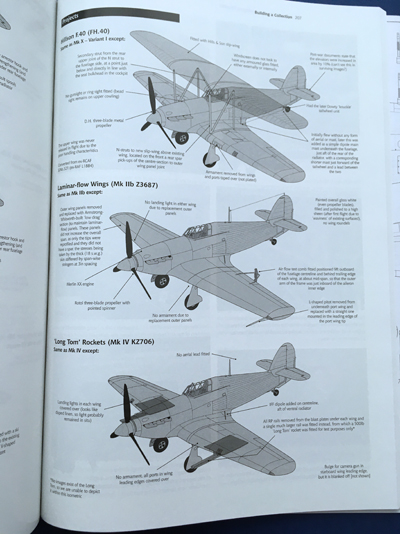 Following this is a chapter that will probably be most used by modellers as it contains detailed 'walkaround' photos of preserved Hurricanes from the RAF Museum and the Shuttleworth Collection, as well as some detailed period photos and drawings of specific areas of the aircraft.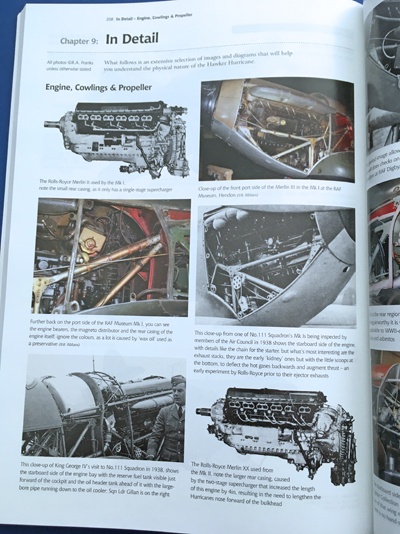 The third section contains appendices listing the Hurricane kits that have been available over the years, along with associated accessory sets and transfers / masks.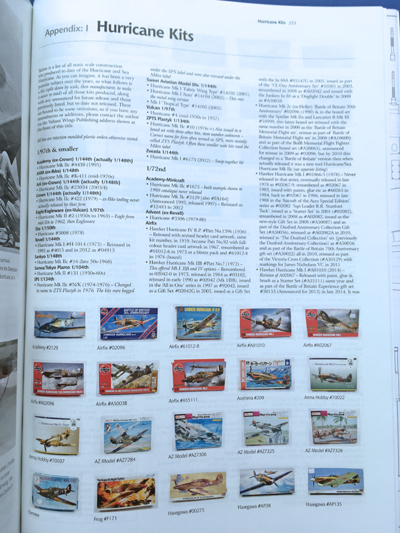 The fourth and last section comprises a set of comprehensive 1:48th scale three-view plans of the aircraft, again by Richard Caruana, should you wish to check the dimensions of your Hurricane kit.
Conclusion
As with all the other Valiant Wings publications, this book is very well written. It has been produced specifically with modellers in mind and, in my opinion, it represents a 'one stop shop' for any modeller with an interest in this iconic aircraft.
It is also very well produced on high quality glossy paper. The photos and illustrations are extremely clear – no fuzzy pictures and text on horrible, recycled paper here!
The book has 272 densely packed A4 pages so there is a great deal of information here. However, it is presented in a way which is very readable, allowing the reader to go through the whole volume cover to cover or to dip in and out to quickly and easily access the information that is of particular interest to them.
If there is anything that you want to know about the Hurricane, then it's probably in here somewhere and the book is produced in such a way that it won't take you too long to find it!
Highly recommended.
Dai W.