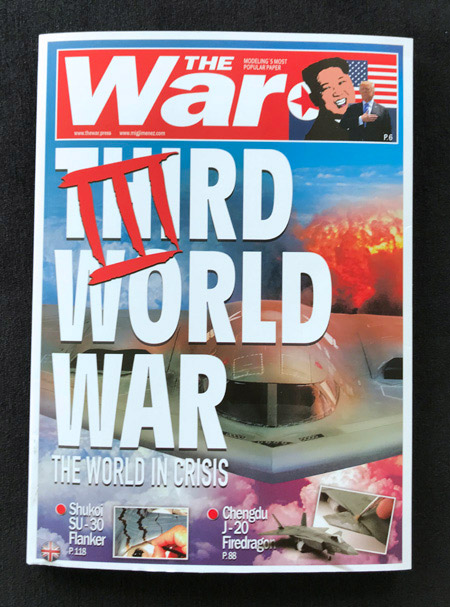 Published: AMMO of Mig Jimenez
Multiple contributors
(Modelling techniques fully illustrated)
200 pages
High quality art paper; soft back
Price €25.95 Euro
Get this title here now at Ammo of Mig Jimenez
Review with Geoff Coughlin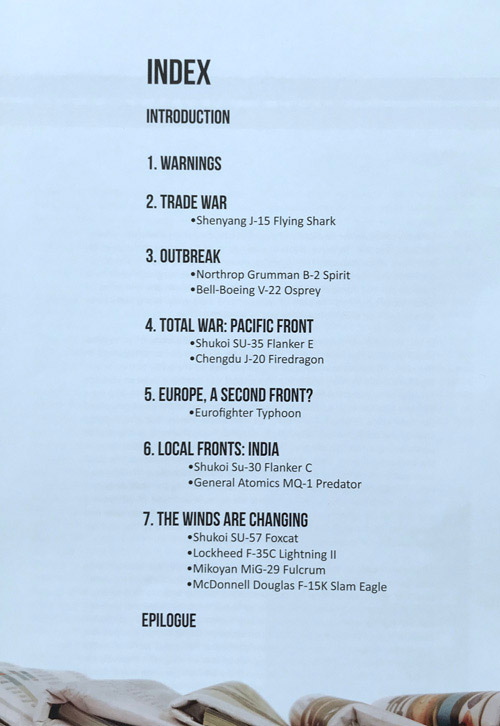 Don't be fooled!
It could be very easy to get misled and miss what this title is all about from the cover. Make no mistake, this is a modelling techniques book that is lavishly illustrated and has his quality content throughout.
This book is about showing and helping any scale modeller create dramatic and effective weathering techniques using the Ammo products range as well as other materials.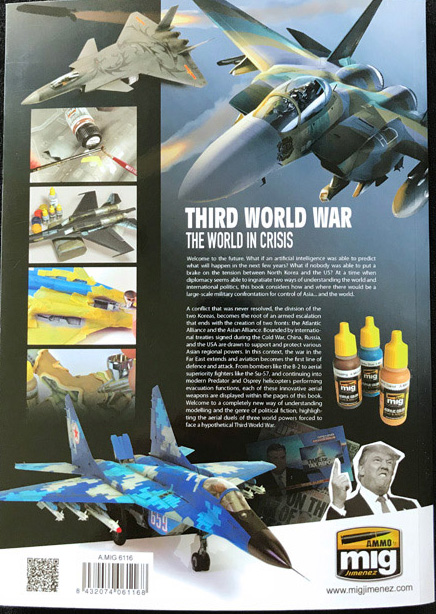 Some of the best scale modellers in the world have contributed projects to the book and all feature credible 'What-if' schemes and markings allowing for some incredible creativity, given the context and setting of the title.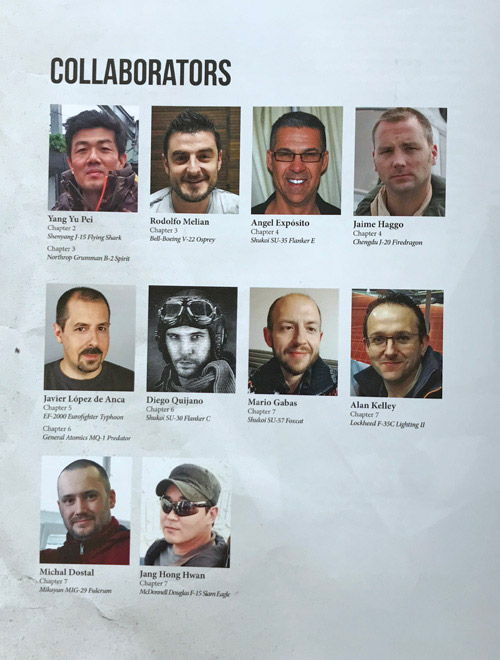 The storyline the book is built around simply provides some structure and validation for how a conflict in North Korea could unfold bringing in the aircraft featured in this book and so my advice is to not let this element get in the way or put you off in any way. It will be seen as controversial by some and many others I just know will criticise it before having a proper, in-depth look at what's on offer and that, as always is lamentable.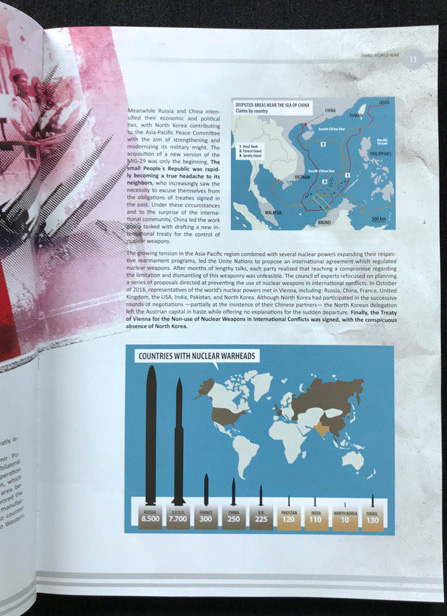 So, what do I think?
This is possibly the hardest book review I have found to write, mainly because of what I've said above. I think that it's helpful to focus on the modelling content and that is of the highest quality. There are some very effective techniques illustrated and if you are at all interested in weathering your models then this book is worth a very close look.
The best thing I think that I can do is firstly show you what's in the book, so see the first video below.
---
VIDEO REVIEW 1
---
Secondly, I have managed to get hold of Jamie Haggo, one of the contributors, for a short while and we've had a chat about what this book is all about. That's useful because it gives some good insight into what this title actually attempts to achieve.
Over to you Jamie…
VIDEO REVIEW 1
---
Here are some extracts of from Third World War – The World in Crisis and some cracking modelling skills on offer too!
Geoff C.