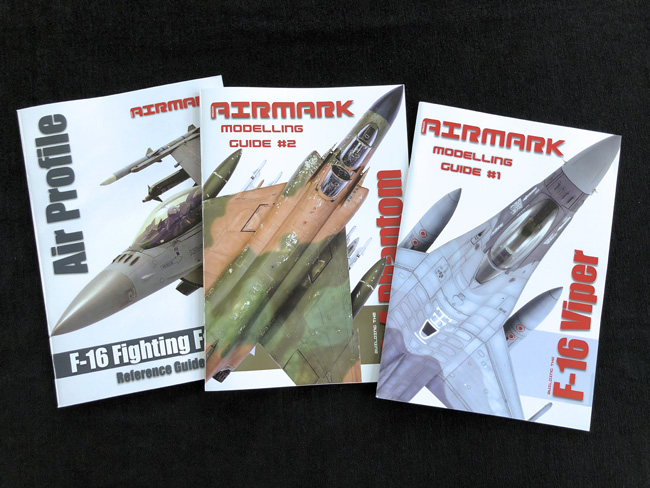 Multiple contributors, including:
Jezz Coleman
Rene Van Der Hart
Alan Kelley
James Ashton
Ian Gaskell
Alex Roughsedge
Fabian Flemming
Simon Watts
Mario Serelle
Published Airmark Media
Books are available in print priced £9.99 + p&p printed version or £6.00 for a digital version (non UK prices available on request). These are available by emailing airmarkmedia@yahoo.com and payments are by PayPal.
Or online here.
Also available at Aviation Bookshop, Antics, Aviation Book Centre, Bookworld and Frome Model Centre.
Review with Geoff Coughlin (May 2019)

These are the three titles reviewed in my video that follows:
• Airmark Modelling Guide No.1 – F-16 Viper
• Airmark Modelling Guide No.2 – F-4 Phantom
and
• Airmark Air Profile Reference Guide – F-16 Fighting Falcon
---
Geoff C.