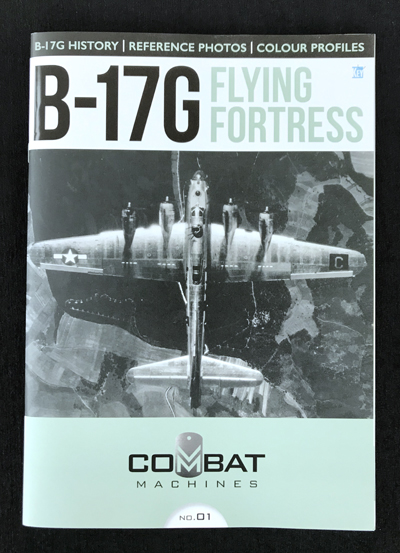 Published: Key Publishing
Price around £7.99 GBP
Review with Geoff Coughlin (November 2018)

Do take a closer look at this publication – better still, take a really good look at the growing series, it's excellent!
---
---
What you have is a good quality publication that's in an 'at-a-glance' format and each publication in the series so far includes some great features for anyone interested in building a scale model of the famous Boeing B-17 Flying Fortress in any scale. It's a great, manageable read even if you are just interested in WW2 aviation, the aircraft type or that period of history in general.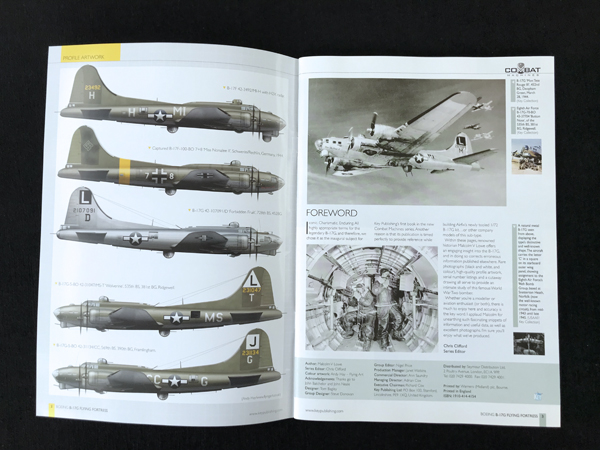 Having recently completed the new-tool Airfix B-17G Flying Fortress in 1:72 scale I found this publication really helpful and if you are building or plan to build this or the Revell kit in the same scale then this title is very timely. Both the Airfix and Revell kits feature as full build articles in SMN's Aircraft-Finished Now pages.
Here's a brief summary of what's included:
• a summary of the history and development
• high quality colour profiles for multiple aircraft
• line drawing cutaway diagram
• wide selection of period photographs, several in colour where possible
• a number (usually 2) of finished scale model photos of currently available model kits
• a list of the main kits, decals and accessories that are currently available at the time of publishing.
Highly recommended and a steal at the price!
Get this publication direct from Key Publishing. I bought my copy from WH Smith newsagents in the UK,
Geoff C.