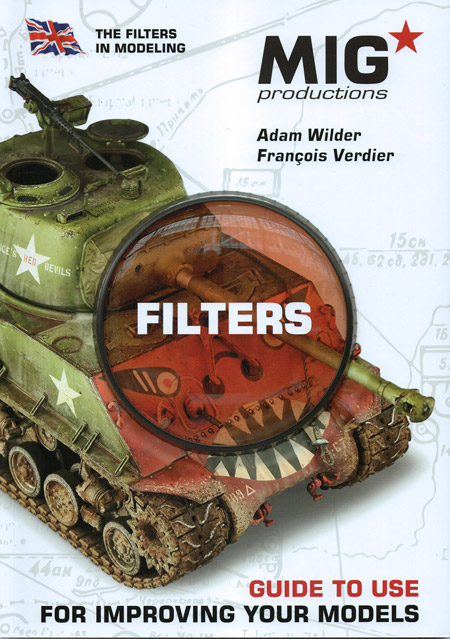 Authors: Adam Wilder & Francois Verdier
Published: Andrea Press
ISBN: 8-436564-927613
Cover type: Softcover
55 Pages, full colour throughout
Review with Bill Curtis
Initial assessment
As stated by Adam Wilder on the opening page "A filter is a subtle but important finishing technique that serves a number of purposes. A filter is a thin layer of paint that has been diluted to about one part paint and usually around eight to twelve parts thinner. They are brushed on in transparent layers to alter the overall tone of the finish. Using a number of examples this new book from MIG Productions will give the modeller guidance on what tones to select for the subject they are painting"
This volume is A4 size and consists of 55 pages of good quality paper encased in a card cover with numerous pictures also of a high quality.
The book is divided into thee chapters as follows:
Filters, How to choose the right filter and examples.
Starting with chapter one the first part tells one what a filter is, followed by what the filters are used for, how to apply a filter, filters applied over different surfaces and filter with both brush and airbrush.
The next chapter explains the selecting of the right filter with photographs of the base colour, when applied, a wet filter and the effect when dry. This is done for a range of colours and filters.
The chapter on Examples (3) starts by saying "the best way to control the functionality of the filters is to work with them." Some four pages are given to showing the effects on a Russian turret which show how different the finish can be depending on the filter used. The last four pages different applications to both AFVs and Aircraft.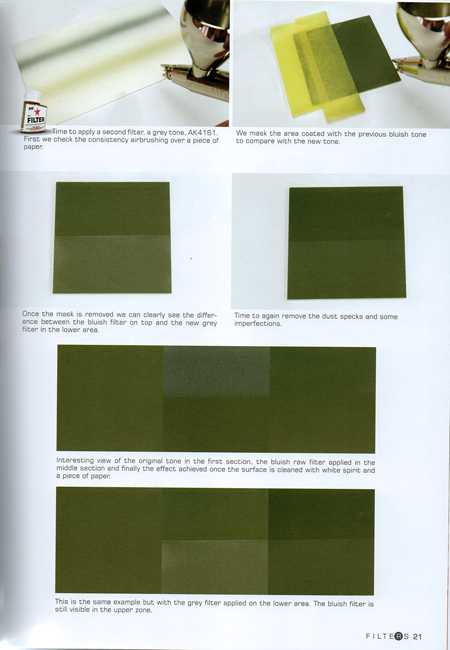 Conclusions
The book is about MIG Productions products and are used throughout this book to illustrate the techniques in a straightforward manner with a lot of illustrations to reinforce the narrative. As this is Volume 1 of a 'basics series' I feel more volumes will soon be forthcoming. The book is great for the beginner and for the older hand to add to their ever growing library.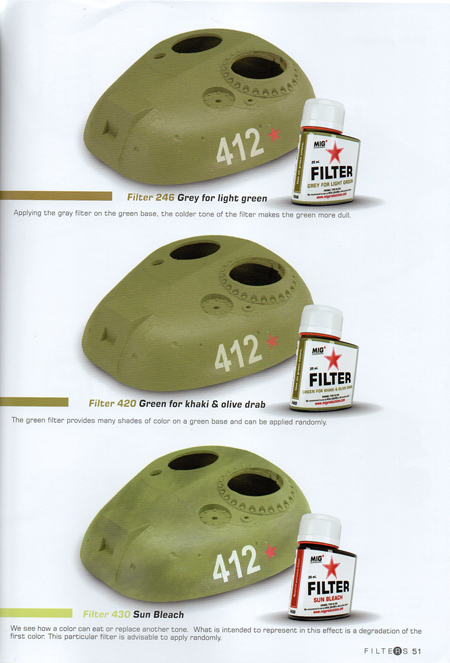 Recommended.
I purchased this volume from Bookworld Wholesale: https://www.bookworldws.co.uk/
This company has been going for a few years now and has a great collection of book. The service is second to none with cheerful staff and it's great to meet them at shows.
Bill C.