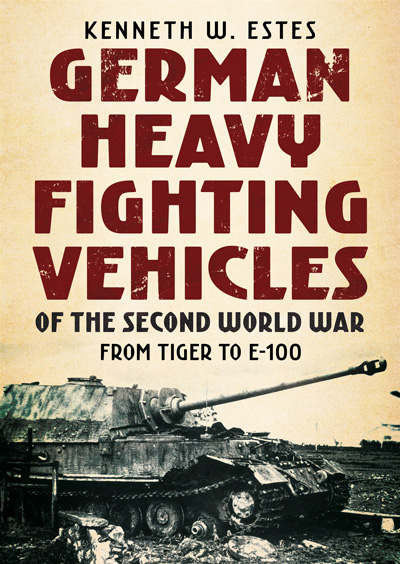 Author & Illustrator: Kenneth W Estes
Published: Fronthill Media
ISBN No: 978-1-78155-646-7
Softback
208 pages
Review by Bill Curtis (March 2018)
This paperback publication is 248 x 172mm size printed on good quality glossy paper, consisting of 208 pages and contains numerous black and white pictures along with line drawings of the vehicles and maps.
On top of this is a section of colour photographs mainly of the internal details numbering 23 in all.
This publication is broken down into eleven chapters from development of German Tanks during the 1918-39 period and then proceeds through the Tiger, Tiger2, Elephant, Maus E-100, Jagdtiger and Sturmmorser.
These are followed by two chapters devoted to German Heavy Tank Units of WWII and a final discourse on Quality v Quantity.
The book finishes with six final sections one called the Ruins of war noting the surviving vehicles with five appendixes looking at History of German Tank development, Interrogation of Dr Stiele von Heydekampf, Interrogation of Dr Ernst Kniepkamp (Tank Engines), Chobham preliminary report on the Tiger B turret armour (Porsche) and German Heavy Tank Cannon 1942-45. This closes with some endnotes and Bibliography.
As one can see a lot is covered in this volume and I found the appendices very illuminating. The book is well written and I found it was an easy read.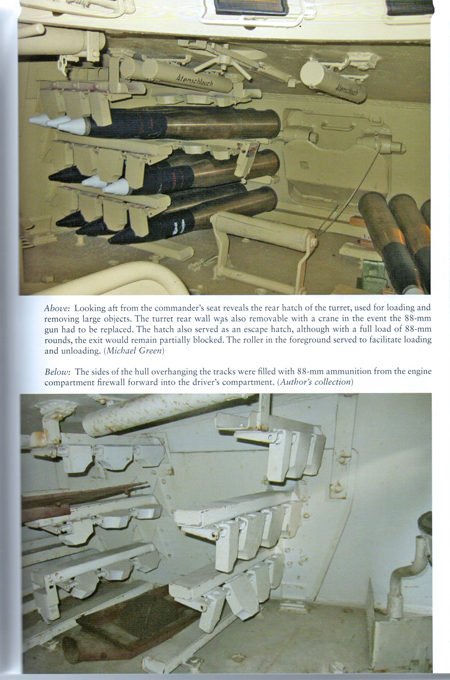 The German Panzerwaffe was at a disadvantage during the early years as most of the opponents had better armour and guns in the French Campaign and this proved more so in the Russian invasion when they encountered the KV 1 and T34 which started a gun / armour race. The difference in this being the Russians elected for a mass produced system where as the Germans selected Quality as the mainstay.
I think this new publication is well worth the money (UK £18.99/USA $28.99 at time of writing) for the subject content and especially the internal colour pictures.
Highly recommended
Bill C.
Copy supplied by: Fronthill Media
e-book available: Kindle Store, iBookstore, Nookpress and GooglePlay
PDF Download from Fronthill Media