Authors & Illustrator: Mariusz MOTYKA, Hubert Mickalski, Lukasz Gladysiak, Stefan Draminski and Mariusz Motyka
Published: Kagero
ISBN No: 978 83 64596 28 5
Cover Type: Soft back
Review by Bill Curtis
This paperback publication is A4 size printed on good quality glossy paper, consisting of 80 pages.
The first section of the book deals with the development of the vehicle with mention of its various sub types.
This is followed by the combat history and with 42 Black and white photographs covering this and the previous section.
The centre portion of the book comprises a walkaround of a vehicle used by the Polish re-enactment group Die Freiwillingen and represents a Hetzer of the Hermann von Salza regiment, Berlin in 1945.
Next comes the 3D renditions of the vehicle, both internal and external views being shown which should be of great help to modellers who want to super-detail their kits.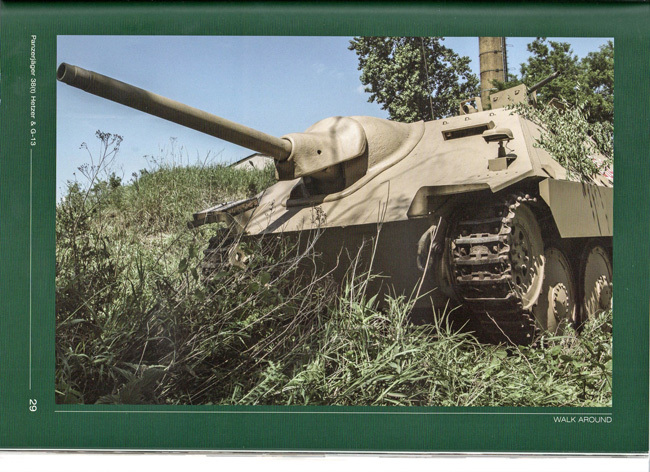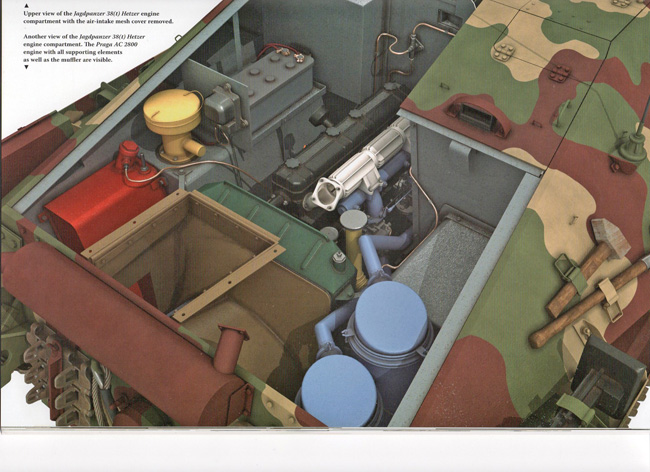 Finally we have a series of colour profiles displaying the types of colour schemes applied to the Hetzer.
Conclusion
As the war progressed the Hetzer became a more important vehicle which could hold its own against all but the heaviest allied armour due to its small size, mobility, sloped armour, power plant and good gun. Even after the war the Czech factory continued production selling some to the Swiss which stayed in use until the early 70's.
This volume is a good read, packed with good information both on the history and the 3D drawings which will be of great value to the modeller.
Highly Recommended
Bill C.
Copy bought from: Bookworld Wholesale Ltd http://www.bookworldws.co.uk/