Plus:
Black Dog M20 Accessories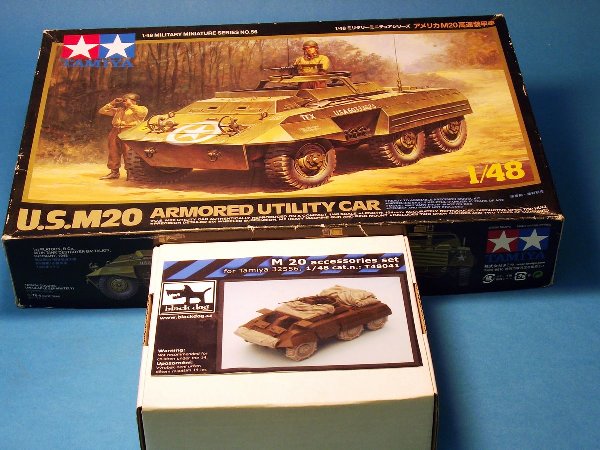 Short feature article by Neil Pepper


I really like these 1:48th scale models – they are quick to assemble, well tooled and fit is generally very good too. Put that with some accessories and you have the basis for a whole collection of varied models around a theme or not, but with plenty of variety that's for sure. Just in case you are new to armour modelling or would like more detailed info on how to build these great models in this scale, check out Club Model, there's a huge ongoing (soon to be completed) step by step build of a Tamiya Panzer 3L by Andy Burton showing every step, the tools you'll need and how to get started and complete your build successfully. Check it out!
First Thoughts… The Kit
Well as we have come to expect from Tamiya this is a very fine and crisp kit, so I am looking forward to building this vehicle. To give the build a little extra interest I am adding some accessories from Black Dog.
The accessories look great, this is my first time using Black Dog resin, I haven't seen any major faults with it yet and I will let you now if I find any.