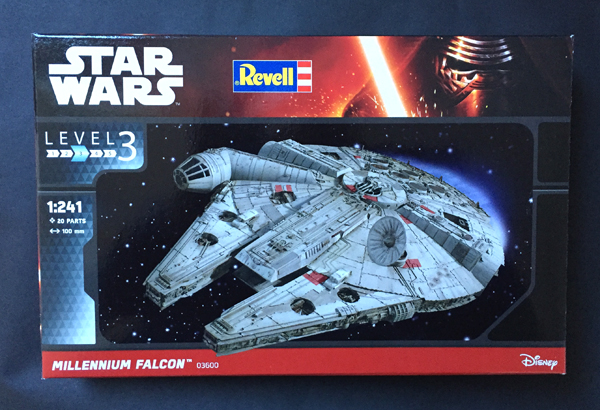 Ref: 03600
Price around £5.99 GBP (November 2015)
Review by Geoff Coughlin
Full Video Build to come!
I will be carrying out a full video build of this kit and you can find that in your Sci-Fi area under Finished Now. The plan is to build several models of the Millennium Falcon over the months and years so that you can see all the possibilities for including lights and maybe even sound – we've got some great plans there believe me :)
At the time of writing, the latest epic Star wars Film in the series: The Force Awakens is about to hit the screens and inevitably this will create more interest in all models Star Wars and I can't wait to see the film…
My completed model that features in the video-build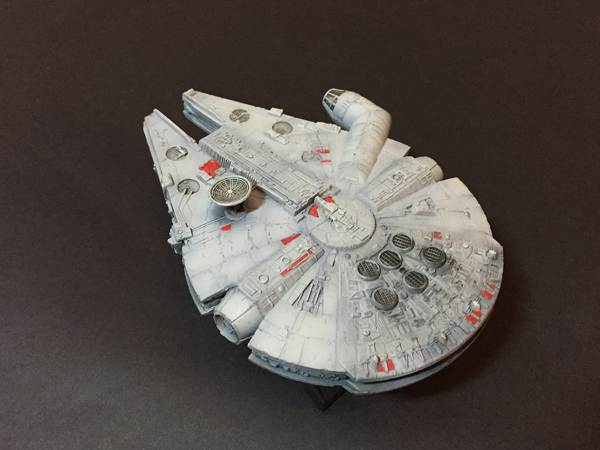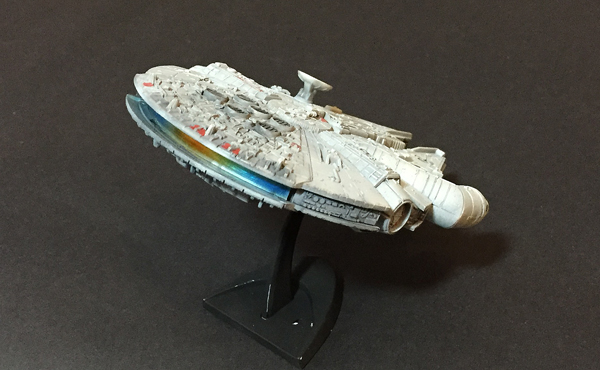 Our thanks to Revell for supplying our review sample. Revell model kits are available from all good toy and model retailers. For details visit www.revell.de/en
The Revell kit
1:241 scale might seem quite small and the Millennium Falcom kit is just that at only around 11cm (around 4.5ins) but sometimes good things come in small packages and this kit is just that – read on…
Check out the surface detail on the ship's airframe – really precise and detailed with very little flash and excess plastic. there are only 20 parts and these are easily removed using side cutters and are designed to pretty much click together with minimal or little glue needed to secure a good join.
This is a simple kit that anyone can build, whatever your experience and given the level of detail I just wanted to get stuck straight into the build :)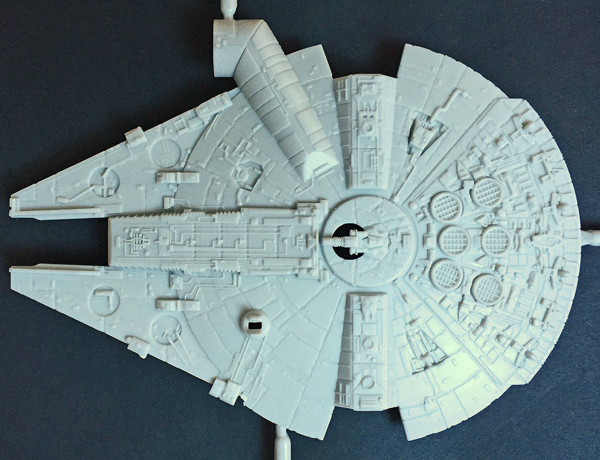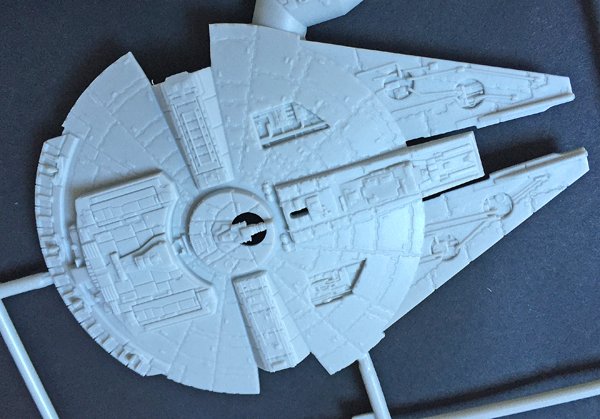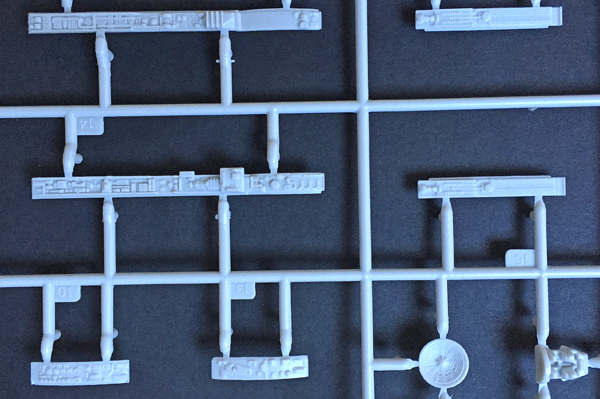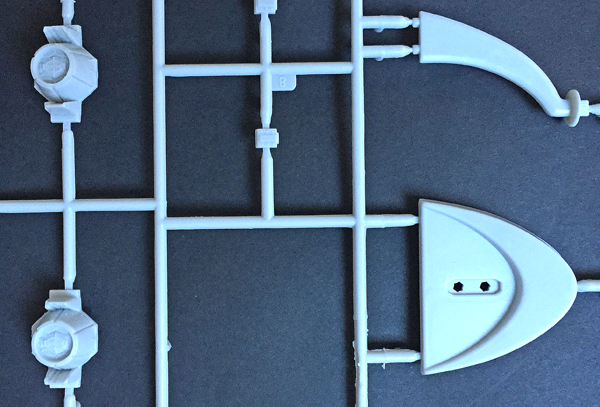 Take a look at the pics again and what you see is just what you get – simple and straightforward.
Clear parts
These are well moulded, fit neatly are clear and blemish-free – nice.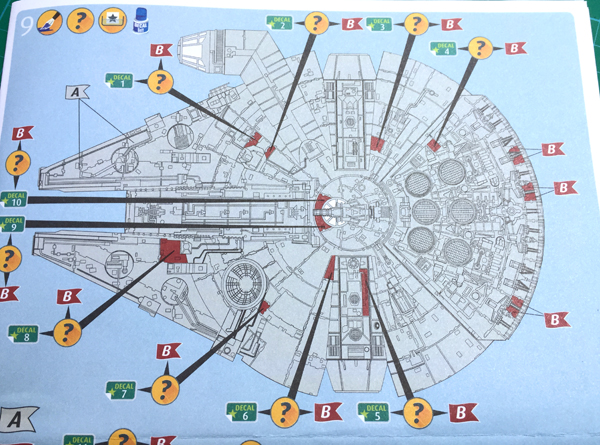 Decals
A neat little sheet is included although there is quite a bit of carrier film that is best trimmed off to help the individual items sit where you locate them. Later on, in my build you'll see that they were really too thick to settle down over the nice raised detail and were discarded in favour of painting the small red panels.
Instructions
The sheet included in this kit is in the new Revell colour format and it's certainly clearer that the previous offerings and has stage-by-stage exploded diagrams. The painting guide simply offers the colour names and you will have to work out the best colour matches against the paints you have in stock or would like to use; I do this most of the time anyway and so it's no great hardship.
PICs 9-15
To sum up
Pretty impressive overall, especially given the small scale of this model – remember it's only about 4.5ins (11cm) long! Decals are too thick to use really, although maybe if you use some powerful decal softening solution (like that from Daco) you might be able to use them.
As you'll see from my built model – it turned out OK :) Can't wait to up-scale and try some additional techniques and effects on the bigger ship.
Geoff C.
SMN Ratings Star rating out of 5