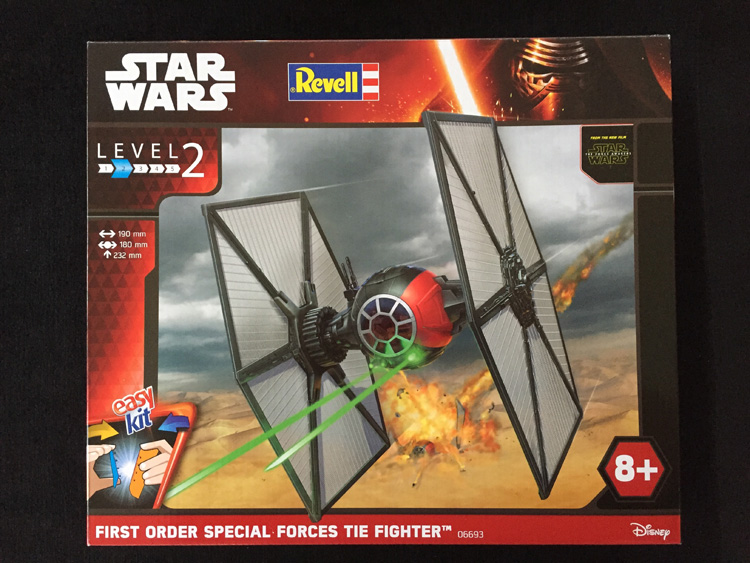 Kit Ref: 06693
Price around: £34.99, €41.76, $44.00US, $59.16AUS
In-box review by Geoff Coughlin (November 2016)
Our thanks to Revell for supplying our review sample. Revell model kits are available from all good toy and model stores. For details visit www.revell.de/en
Background
A two-seat strike fighter used by the First Order's elite Special Forces pilots, the TIE/SF boasts weapons far more powerful than a standard TIE, combining laser cannons with a heavy turret and warhead launcher.
Special Forces TIEs have hyperdrives, deflector shields and high-yield cells that provide additional power to onboard systems. These versatile attack ships are used for everything from reconnaissance to combat operations.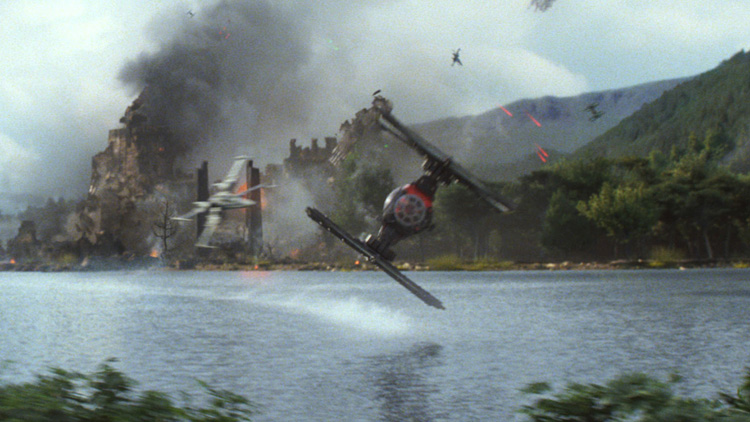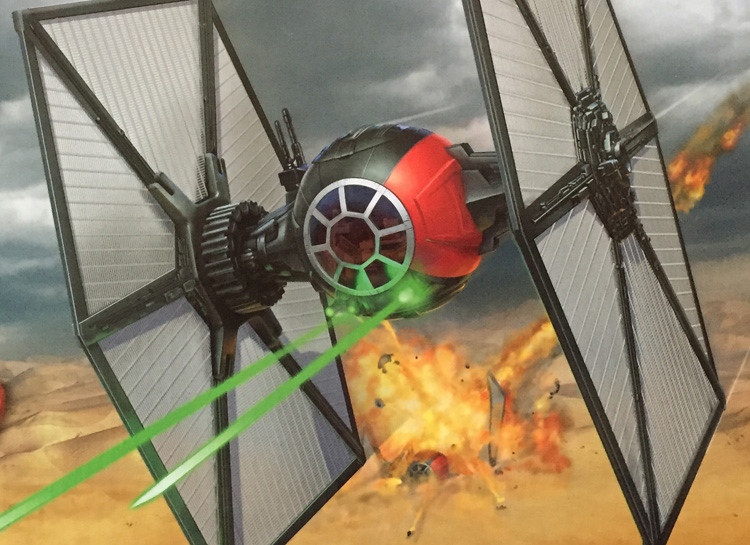 A note from Geoff
Here are the basic stats for this release:
model scale: 1:35
model length 180mm/7″
model wingspan: 190mm/ 7.5″
So… you get a big ship for your buck!
The parts are printed for Revell 2015 and so this looks like a new-tool model kit for that time and I have to admit we have had it a while waiting for the launch of the Sci-Fi/Space Area in SMN that you can see is now live :) Let the builds begin!!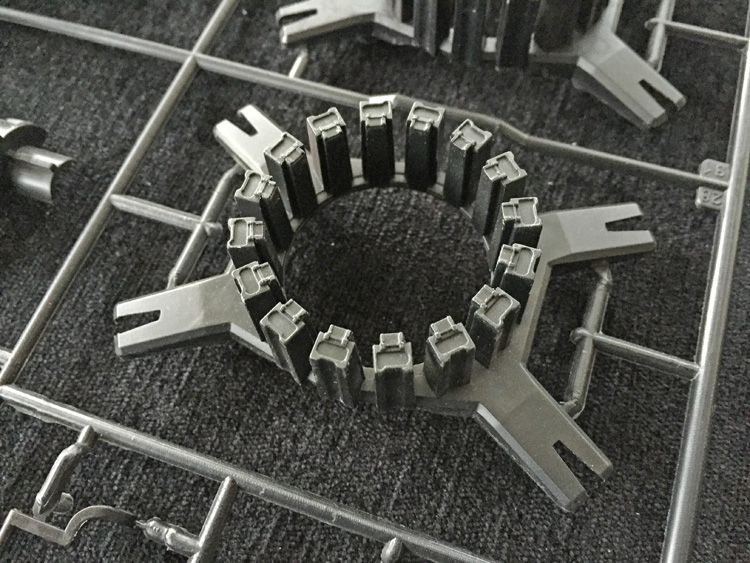 Closer look at this kit
The model offers a simple breakdown of parts that are well moulded in grey-black plastic giving the model a heavy, weighty feel but that doesn't detract from the finesse of the detail that is cleanly moulded and well-defined. The model actually comes with some paint applied, although you can see from the photos here that it has been applied in areas to help create weathered effects. Personally, I would want to get the model together and then clean up any joins etc before applying my one paint finish.
The surfaces are covered in good raised detail that will look excellent under paint, washes and general weathering. The model is designed, indeed aimed at junior modellers but that shouldn't put anyone off, the potential for creating a great replica of a TIE ship is there for all.
I haven't test-fitted the parts yet but no distortion or warping is apparent and they should go together well enough.
Clear parts
The clear canopy glass is included and this has the framing already painted and you just need to mask this when you spray the rest of the model – if you go that route.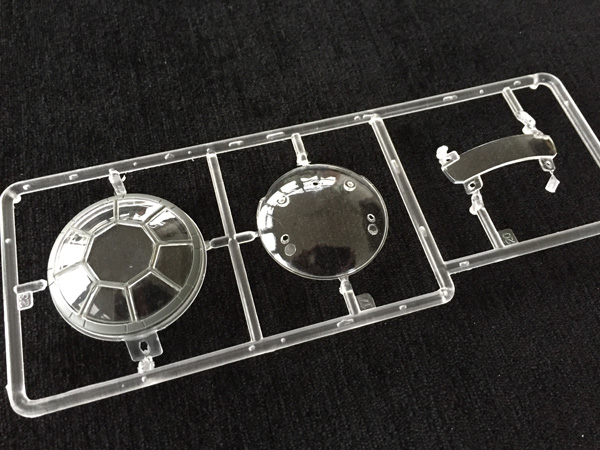 Markings
No decals are included.
Instructions
You get the basic exploded view layout. The box art is pretty good for use as a painting guide and assembly is very straightforward. In terms of painting, just add the colours you like from your preferred range as no painting references are included on the simple instruction sheet and this isn't surprising as the model is supplied pre-painted.
Report summary
I have given this model quite a good rating on the scale. There's no doubt in my mind though that it will come to life if you add personalised painting and some simple LEDs and lighting and these of course, are not included.
Geoff C.
SMN Assessment Summary Star rating out of 5
| FEATURE | STAR RATING (out of five) |
| --- | --- |
| Quality of moulding | **** |
| Level of detail | *** |
| Accuracy | *** |
| Instructions | *** |
| Decals | N/A |
| Subject choice | **** |
| Overall | *** |