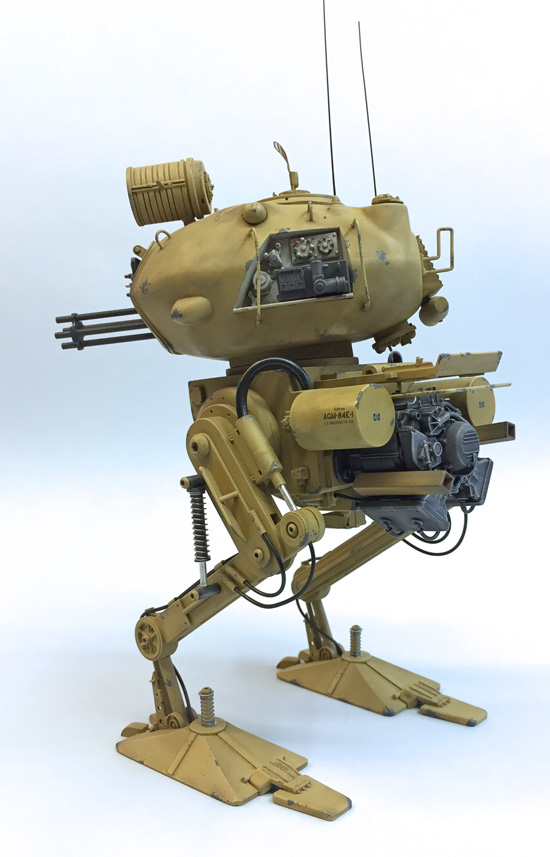 Special Feature Article with Roger Brown
---
A note from Geoff C…
As you can see Roger B has done it again with a superb scratch built project – this time with his Ma.K. Krote.
Over to you Roger for your story on this…
---
The Maschinen Krieger or Ma.K. Universe was originated by Kow Yokoyama back in 1986.
His Universe is set in the late 29th century on an Earth slowly recovering from the environmental devastation of the fourth world war, only to be plunged into chaos again as settlers returning from various space colonies fall into dispute with their government, the Strahl Democratic Republic (SDR), resulting in a kind of replay of World War 2.
I have always been a big fan of Ma.K., Maschinen Krieger models especially the Falke, an anti-gravity armoured raider and the Krote, an unmanned walking tank. I have a model kit of the Falke, which is still in its box, but no Krote, so I decided to scratch build my own version.
Three reasons why: first I like the Krote, second the kits are very difficult to come by, third when they are available they are expensive and fourth I like to scratch build!
So that's four reasons really.
The Krote is described as an 'Unmanned Bipedal Assault and Reconnaissance Mech', therefore no requirements for a crew. Just the weapon, power unit, computer and associated mechanical hardware. The Krote can also be described as a Dieselpunk Mech.
What actually started me thinking about a Krote was that after a recent sci-fi project which used the hull from a 1:35 M48 Patton tank, I found I had two turrets left over and plenty of detail parts.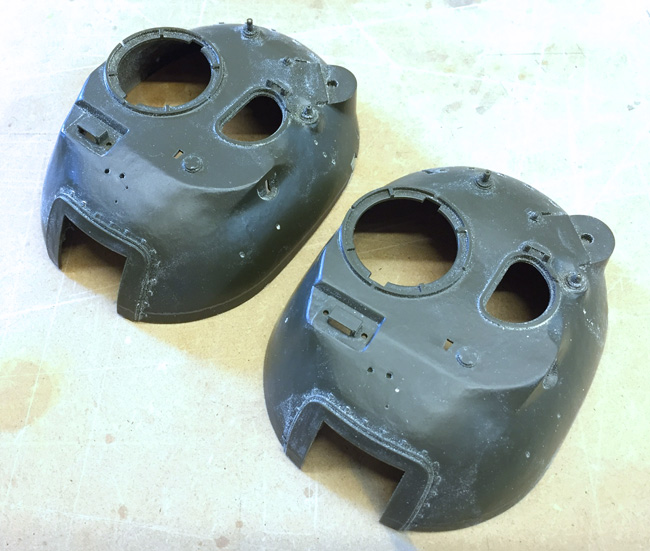 Simply holding the turrets back to back gave me the idea of the basis for the structure of a Krote turret, so that was good enough to get me started.
There is a version which is armed with a 75mm gun, a Pak Krote, but I opted to build the standard version which is armed with a Gatling gun
So this model is by way of a tribute to Kow Yokoyama and his amazing models.