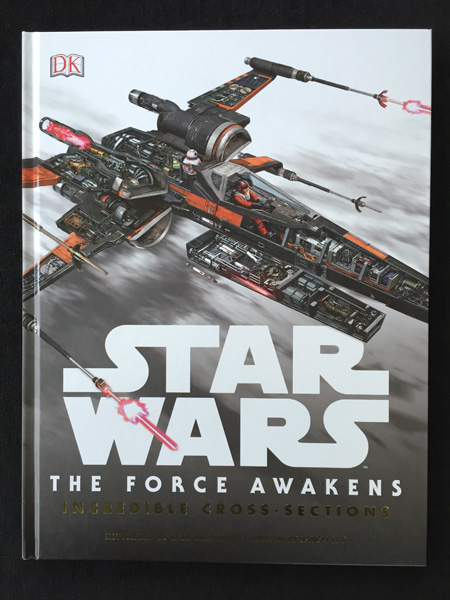 Published by DK (www.dk.com)
Price around £14.99 (available at time of writing much more cheaply in UK. I bought this new book for just £6.00!)
ISBN: 978-0-24120-116-9
Review by Geoff Coughlin (February 2017)
You may have seen some other titles by DK that we've reviewed here in SMN? Check them out if not, there are some stunners here!
If Star Wars Sci-Fi scale modelling is your thing then get hold of this book – it's a goldmine of full colour information and reference for no less than 12 of the spacecraft and vehicles featured in Star Wars – The Force Awakens. This hard back book follows much the same presentation as previous and contemporary titles in the series by this publisher and is every bit as good.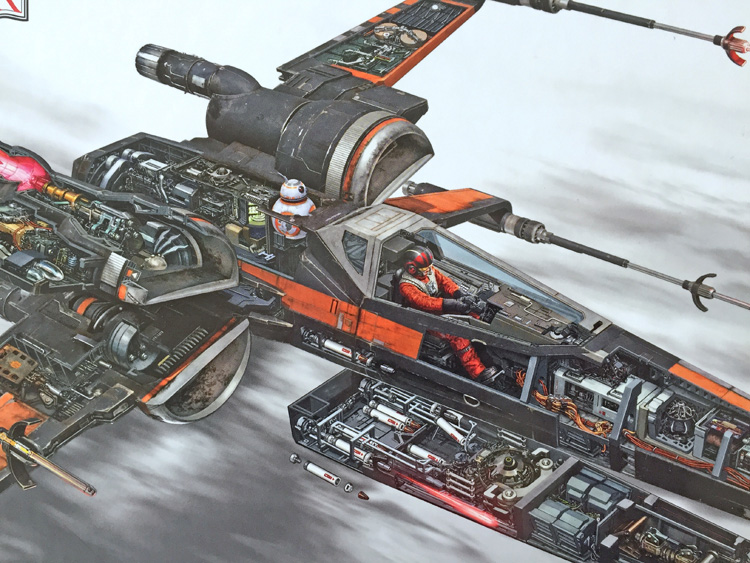 What you get is page after page of superb colour reference profiles and cut-away drawings of the featured craft. Getting any sort of quality reference for the internals of these craft, cockpits and the like, let alone all the other areas like engine bays, fuselage interiors and so on is extremely difficult. Not now…
DK has been producing these books for a while now and I have snapped them up whenever I've seen them, not least because they can often be found in those discount book/gift shops like The Works, in the UK at least.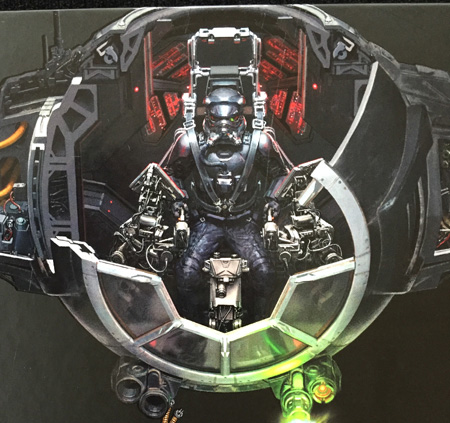 Colour photography from the Star Wars films is also included. How neat is that? Even more reference for getting those colours just right on your models. I love the authentic weathering that's also featured on the profiles that gives you further tips for how to finish that particular craft.
Not a lot more to say really, except to sum this book up by saying it oozes quality in every way, from production, paper, colour and presentation – there's absolutely nothing not to like about it :)
Geoff C.