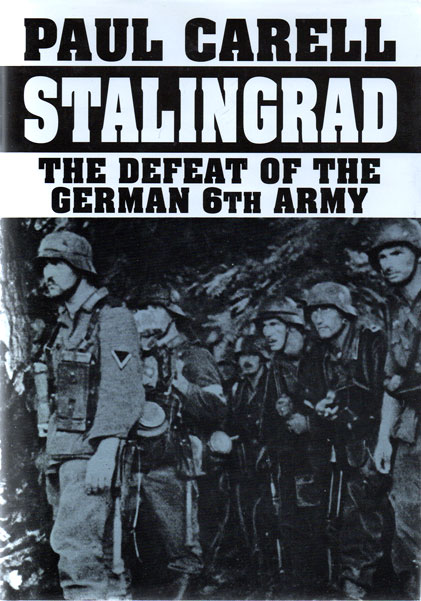 Author: Paul Carell
Published: Andrea Press
ISBN: 0-88740-469-3
Cover type: Hardback, 209 pages colour and black and white photographs
Review with Bill Curtis
Initial assessment
This book is not a new volume ( English version 1993) but one I have been after for a while. Stalingrad the death of the 6th Army was another of Paul Carell's Eastern Front works with a gap of over twenty-five years from the previous volume. This legendary battle is considered by many to be the turning point of the Second World War. His previous works: Hitler Moves East and Scorched Earth were considered the definitive works on the war in Russia.
Carell discusses the operations of the 6th Army from the 1942 German summer in the south in 1942 (Crimea, Kerch, Caucuses), the fighting for Stalingrad to the final defeat in January 1943. Like all of Carell's previous books they are interesting because they mainly consist of anecdotes and personal recollections from the German perspective. The bias toward the Germans is rather blatant but won't be surprising to anyone that has read Carell's other books.
The latter part of the book is given over to a lot of photographs both in colour and monochrome.
The name Paul Carrell is a pen name for Paul Karl Schmidt; 2 November 1911, Kelbra – 20 June 1997 is one of Joachim von Ribbentrop's Press Secretaries, an SS Obersturmbahnfuhrer, and obviously a believer in the German cause.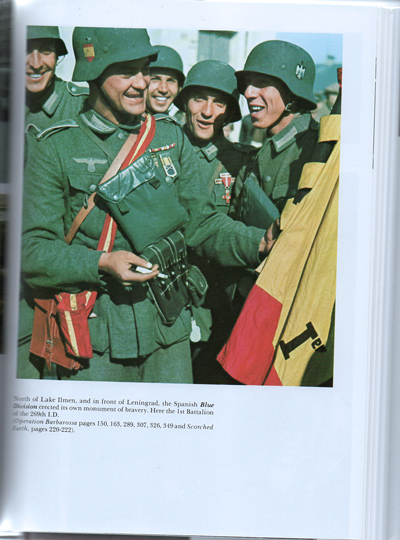 Conclusions
The text content is covered in 209 pages, 15 pages of colour pictures, 98 pages of black & white photographs followed by 22 pages divided into two appendixes, abbreviations and finally a bibliography. This is not a big book and gives a general overview with specific items described by the troops themselves. As previously stated the text is biased towards the German outlook but bearing this in mind one has a good read. The photographs may not now be new but cover a good spread of subjects including some civilians taken on colour film.
Overall I liked this book and the hunt goes on for the last volume to complete a set.
Recommended.
Bill C.