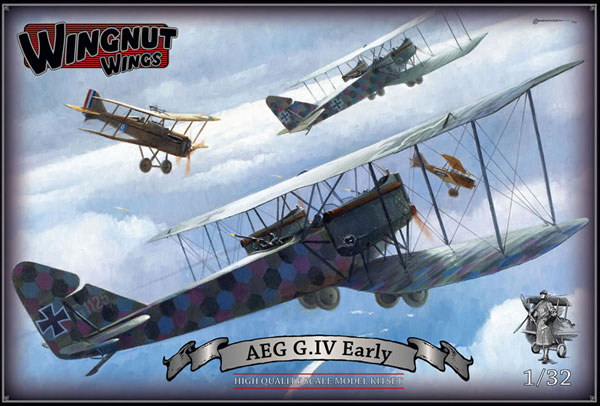 Kit ref: 32034
Our thanks to Wingnut Wings for supplying our review sample. Get this impressive kit here now direct from Wingnut Wings
Full Feature Article by Aaron Scott
Read my In box review of the Wingnut Wings AEG G.IV (Early) 1:32 kit, plus I've gathered up these extras as well, including:
Gaspatch turnbuckles
Master gun barrels
HGW fabric seatbelts and
Taurus engine upgrades.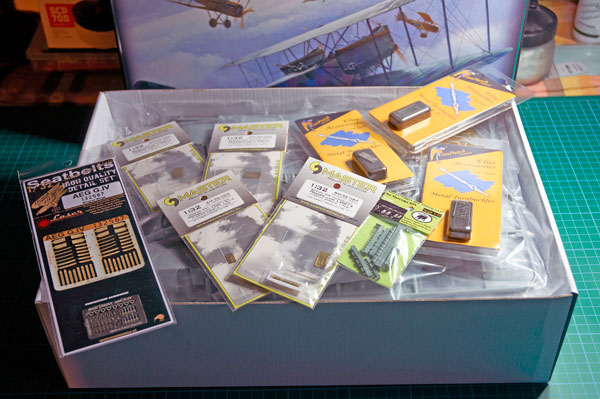 In addition I also purchased the Windsock Datafile and their 'Building the WW AEG (Allgemeine Elektricitäts-Gesellschaft) G.IV' Modelling Special.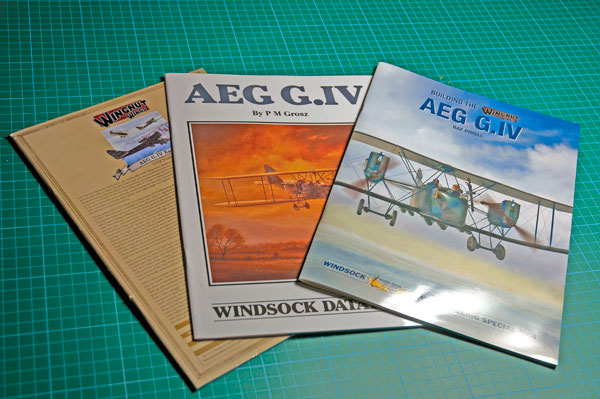 Decisions, decisions…
So eyes down, look in, and we're away. Straight off the bat we need to decide upon the scheme as the opening section has decisions according to which aircraft we build. Now I must be honest this has been a dilemma for me for some time.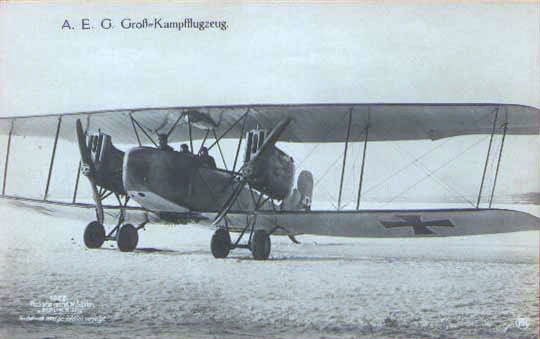 (Photo: AEG G.IV – Rosebud's WWI Early Aviation Image Archive ( http://www.earlyaviator.com/archive1.htm )
The kit gives us 5 choices; two early day bomber schemes and 3 night ones. The night ones have an hexagonal fabric achieved by an extensive all-over set of decals supplied with the kit and the day have a 3-colour random camo scheme in 2 greens and either a red/brown or mauve. The red/brown or mauve is difficult to clarify from photos so you have the option of either according to taste.