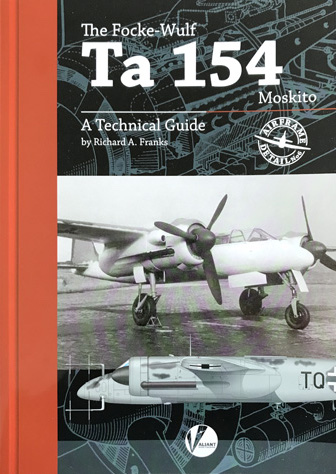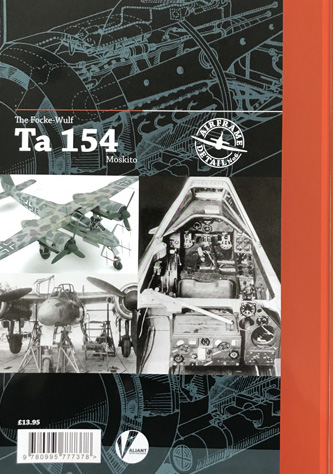 Author: Richard A. Franks
Published: Valiant Wings Publishing
ISBN: 978-0-9957773-7-8
Price around £13.95
Review with Geoff Coughlin (February 2019)

Get this title here now at Valiant Wings Publishing
Want to see what this title has to offer – take a look at this brief video review…
---
Here's a bit more about what's on offer, care of the publishers:
This is the sixth title in the Airframe Detail series – an essential companion for anyone tackling the HpH Model kit in 1:32nd, Dragon/Revell 1:48th, or the Hasegawa and even PM examples in 1:72nd scale.
Contents include:
Period detail images during production and service use
A wealth of historical photographs and technical diagrams
Data from flight manuals and spare parts catalogues
Colour profiles by Richard J. Caruana
Lists of all Ta 154 kit and accessories produced in all scales
Kit build of the 1:32nd Ta 154 from HpH Models by Steve Evans
64 pages plus covers.
Geoff C.