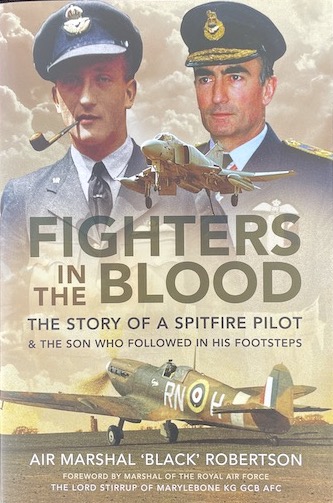 The Story of a Spitfire Pilot & The Son Who Followed In His Footsteps
Author: Air Marshall 'Black' Robertson
Published: Air World Pen & Sword
ISBN: 9781526784865
Bookshelf Browse with Geoff Coughlin (April 2023)
Get this book now from Pen & Sword
---
Take a browse inside now…
---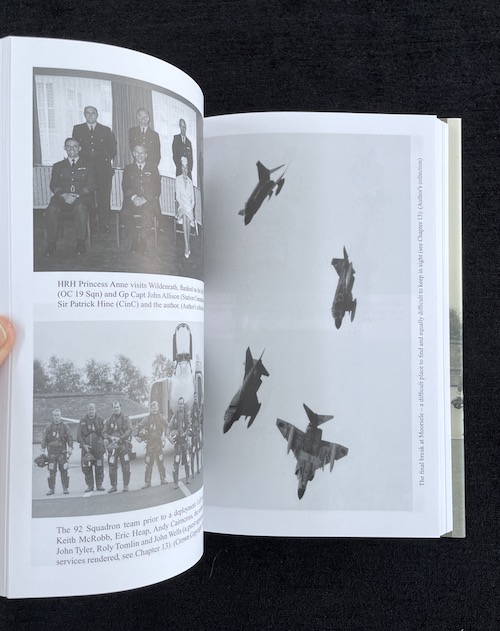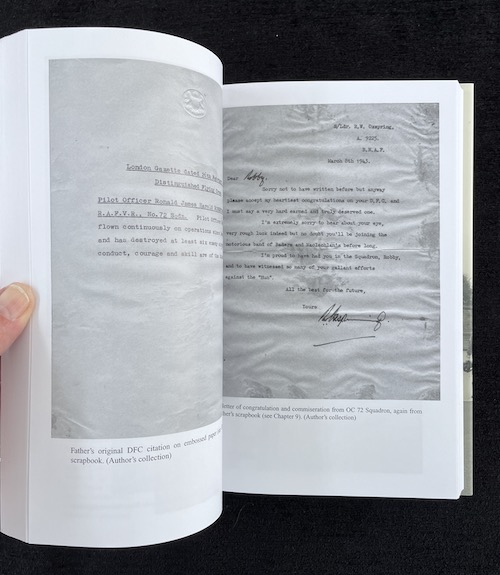 Geoff Coughlin
Here's some additional information from the publisher:
This is no ordinary memoir. Moving back and forth through time, two stories with fascinating parallels gradually unfold. One is of a Second World War Spitfire ace whose flying career came to a premature end when he was shot down and lost an eye, the other is about his progeny, a second generation fighter pilot who rose to the rank of air marshal. There were times when the lives of both father and son, 'Robbie' and 'Black' Robertson, hung in the balance – occasions when survival was simply a matter of luck.
The narrative is unique in its use of two separate and distinct voices. The author's own reminiscences are interwoven with those of his father recorded more than thirty years ago. Intensely personal and revealing, controversial too at times, this memoir is above all about people. There is a final irony though. The son spent a lifetime training for the ultimate examination – one that despite strictly limited preparation his father passed with flying colours. To Black Robertson's eternal regret he was never able to put his own training to the test. His father was awarded the DFC and retired as a flight lieutenant after five years or so. He himself served for nearly thirty-six years, earned a Queen's Commendation, an OBE and CBE and served as an ADC to HM The Queen. But after reaching almost the top of the RAF tree, in one important sense he retired unfulfilled; his mettle was never tested under fire.
Anyone interested to know more about flying, about the RAF, about leadership, about character even, need look no further than this beautifully crafted, immensely readable account