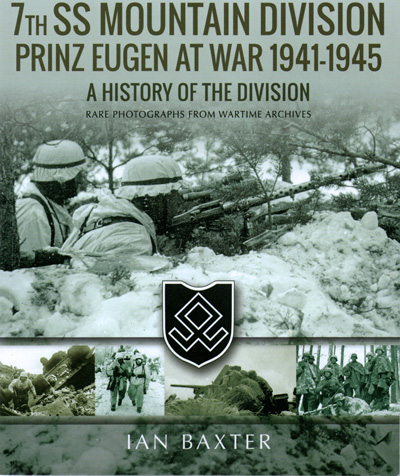 Author: Ian Baxter
Published: Pen & Sword Books
ISBN: 9781526 721426
Soft back, 112 pages; 250 images
Bookshelf Browse with Bill Curtis (SMN Armour Editor) December 2019
Get this title here now at Pen & Sword Books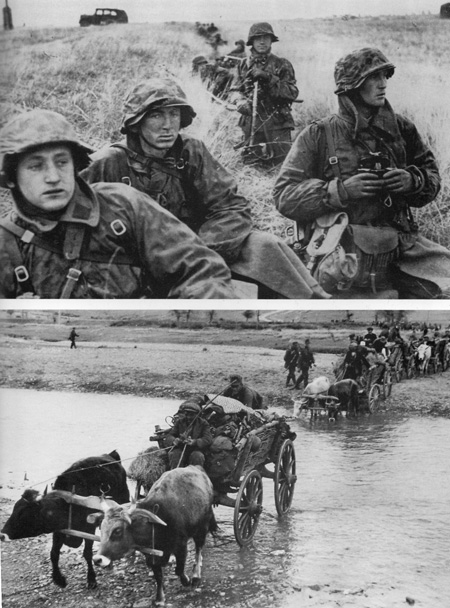 Initial assessment
This volume is a pictorial study of the 7th SS Mountain Division with text coving the formation through to the final surrender in 1945.
The book is divided into 7 sections as follows:
1. Introduction
2. Formation
3. Anti-Partisan Operations
4. 1943 – Operation Weiss
5. Guerrilla Warfare
6. Last Months
7. Appendix Order of Battle & Commanders
The author has a great collection of photographs – some rare and never before published and used in the 7th SS Mountain Division Prinz Eugen at War 1941 – 1945, which is the seventh book in the series Images of War on the Waffen SS.
The title of Prinz Eugen was given to the Division being named after the Prince of Savoy who was an outstanding military leader of the Habsburg Empire who the Banat and Belgrade from the Ottoman Empire in the Austro Turkish War.
This volume tells the story of the division which was raised in 1941 from ethnic German volunteers originally and then conscripts from the Banat, Croatia, Hungary and Romania as more manpower was required to fill the ranks.
The Division fought a brutal campaign against the partisans led by Tito in the mountains of Yugoslavia from late1941 to the end of the war. In the later months it also had to resist the Russian advance.
The division fell back making its way to Vienna but the general surrender was issued before it reach there and it eventually surrendered to the partisans. It is not known how many survived as they had committed numerous atrocities during its time against both the civilian population and the partisans.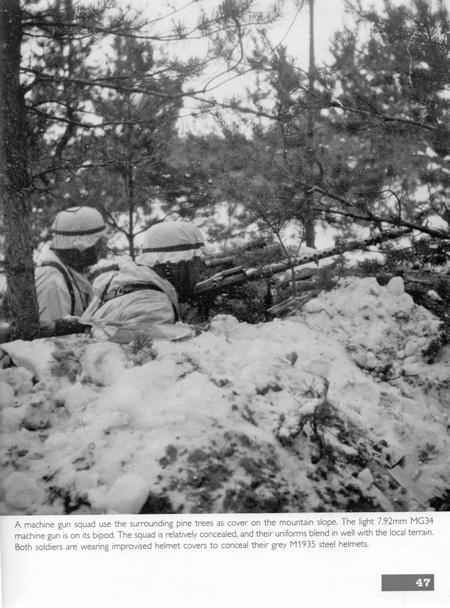 Conclusions…
The text in the book gives a good over view of the division and its activities during its war service but the photographs are the main part of the book and show the reality of fighting in the mountains. Of interest was the collection of Bulgarian armour vehicles which supported some of the operations during mid-1944.
This is to me, a little known part of WWII history and this volume goes some way to addressing my lack of knowledge on the subject.
Highly recommended
Bill C.