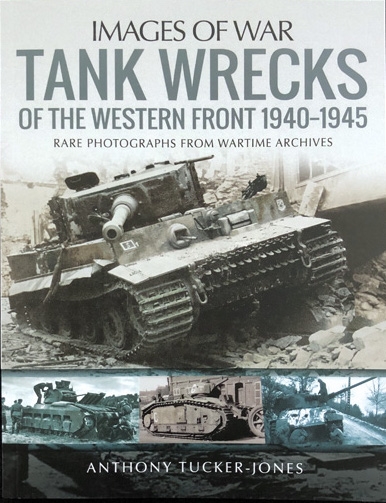 Published: Pen & Sword Military
Author: Anthony Tucker-Jones
ISBN: 9781526741547
Soft back, 130 pages, profusely illustrated with 160 black & white period images and illustrations
Bookshelf Browse with Geoff Coughlin (October 2019)
Get this impressive title here now at Pen & Sword Military
This is an excellent title that contains many black and white illustrations. This book should appeal widely to armour scale modellers mainly because it contains so many period photographs that show multiple options for how you can finish and present your subject.
Clearly the subject matter of this book has a dark side in terms of the individual stories surrounding each wreck and that is acknowledged.
Recommended
Geoff C.
---
Take a browse inside now
---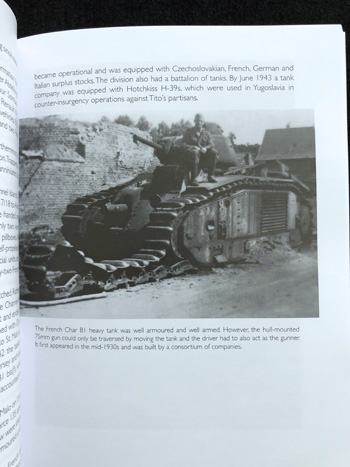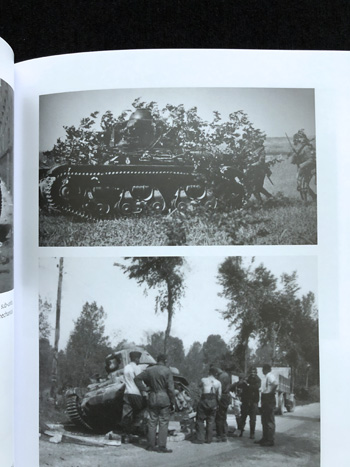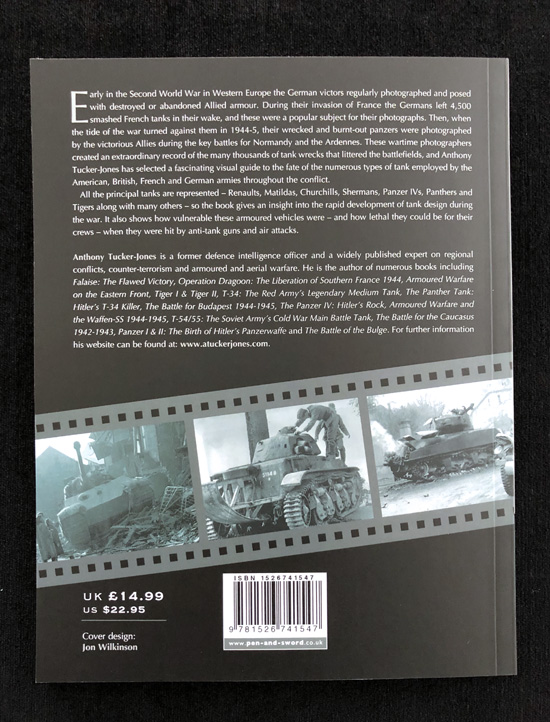 Here's a little more information from the publisher
Early in the Second World War in Western Europe the German victors regularly photographed and posed with destroyed or abandoned Allied armour. During their invasion of France the Germans left 4,500 smashed French tanks in their wake, and these were a popular subject for their photographs. Then, when the tide of the war turned against them in 1944-5, their wrecked and burnt-out panzers were photographed by the victorious Allies during the key battles for Normandy and the Ardennes. These wartime photographers created an extraordinary record of the many thousands of tank wrecks that littered the battlefields, and Anthony Tucker-Jones has selected a fascinating visual guide to the fate of the numerous types of tank employed by the American, British, French and German armies throughout the conflict.
All the principal tanks are represented – Renaults, Matildas, Churchills, Shermans, Panzer IVs, Panthers and Tigers along with many others – so the book gives an insight into the rapid development of tank design during the war. It also shows how vulnerable these armoured vehicles were – and how lethal they could be for their crews – when they were hit by anti-tank guns and air attacks.
Tank Wrecks of the Western Front will be absorbing reading and reference for anyone who is interested in the history of armoured warfare, and it will be a useful visual guide for modellers.