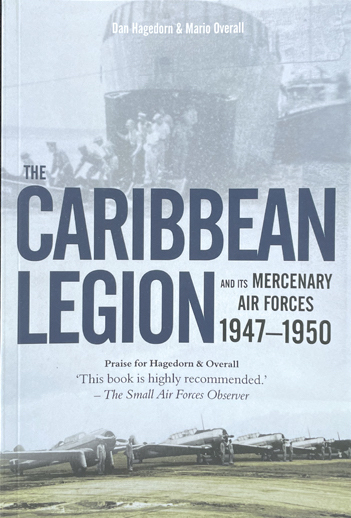 Authors: Dan Hagedorn & Mario Overall
Published: Lime Tree Press
ISBN: 9780995604360
Get this title here now at Lime Tree Press
Bookshelf Browse with Geoff Coughlin (August 2021)
Have you heard of The Caribbean Legion? I am sorry to say that I had not before seeing this release and that's what fascinated be about this new book. The authors have done an excellent job raising awareness about what in simple terms amounted to an uprising of the middle classes in the Central American and the Caribbean region after World War 2. The huge influx of American service personnel after WWII to the region and the establishment of their bases provided an opportunity, along with the very poor circumstances of indigenous peoples to embolden an uprising that drew significant support from individuals with the means to react to the prevailing dictatorships.
This book tells the whole story of what happened in detail and it will broaden the knowledge of many (including me!) and will surely set the record straight for many.
A highly engaging read and thoroughly recommended.
Geoff C.