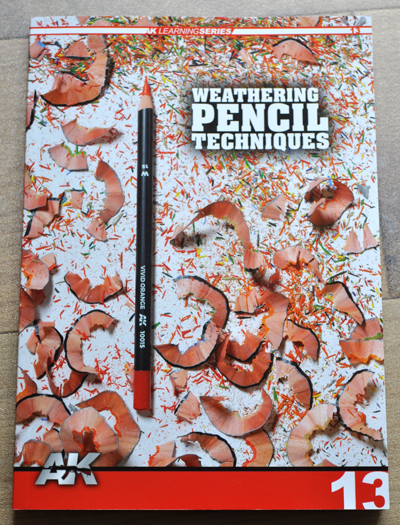 Author: Fernando Vallejo
Published: AK Interactive
ISBN: 8 435568 312807
Book review with Bill Curtis
Soft back, full colour throughout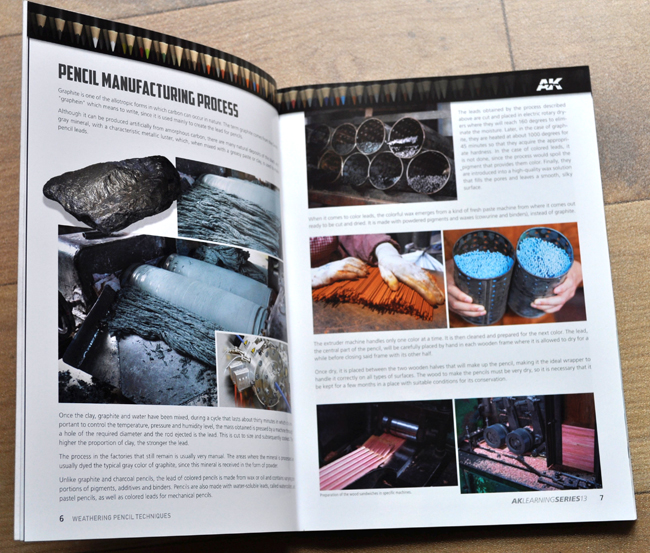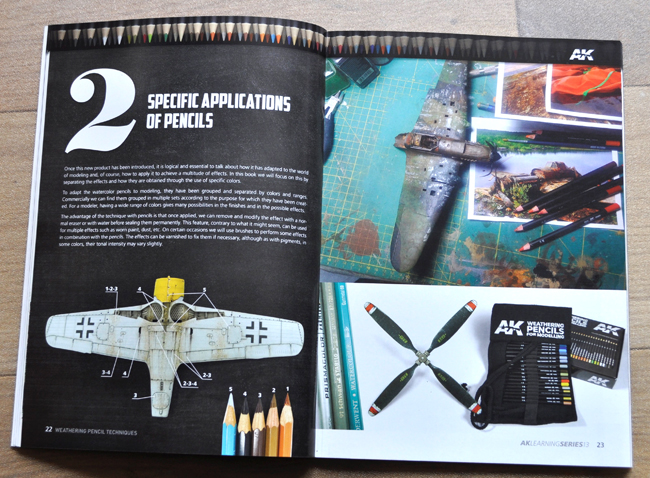 This is another small book in the Learning Series and is printed on good quality paper with lots of clear colour photographs. This volume has 91 Pages divided into three chapters which are then sub divided having 10, 16 and 15 sub headings respectively.
The Introduction is a single paragraph stating the objective of the book. This is followed by background information with a lengthy summary on what pencils are, how they are made and the difference between them such as hardness and pigment of the lead. A smaller description follows on how to use the pencils generally and with the modeller in mind.
Chapter 2, Specific application of pencils and give advice, in thirteen topics, on how to achieve various effects, buildings, dust, rust oil, moss, metallics and washable white as used in WWII camouflage. Each topic has at least a two page description with a general outline followed by specific effects using the pencils.
Chapter 3 Practical examples of the use of pencils; This part has 10 sections using the descriptions in the above chapter the ten weathering tutorials to give a step by step explanation with good photographs on subjects as diverse as, rust on a railway wagon in HO scale, worn winter camouflage on a T-38, rusty oil drum, rusty sheet, aircraft panel lines, drop tanks and bombs, dirt on aircraft and dirt and chipping on Sci-Fi vehicles. The final section deals with outlining the eyes on a large scale female model.
I like these Learning Series books and this is another that I am sure will be a hit with modellers of all skill levels.
Highly recommended
My copy bought from Bookworld
Bill C.
GALLERY IMAGES