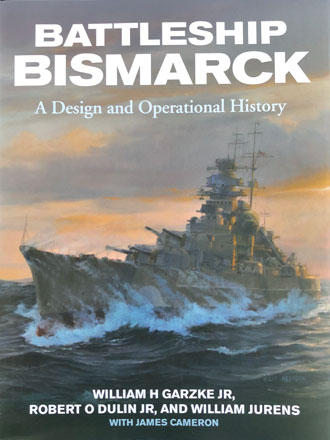 Authors: James Cameron, Robert O Dulin Jr, William H Garzke Jr, William J Jurens
Published: Seaforth Publishing
ISBN: 9781526759740
Available from Pen & Sword Books
Bookshelf Browse with Geoff Coughlin (June 2019)
Key information: 610 pages; hard back; profusely illustrated with period photographs, diagrams, drawings and many colour photographs of the wreck of the Bismarck to illustrate and clarify witness testimony accounts and records.
The scope and breadth of this title is simply astonishing. It matters not whether you are interested in scale modelling or not, if you have any interest in WW2 then this title makes a huge contribution to the history, facts and narrative.
I have to declare that I'm no specialist in naval matters, not even a naval scale modeller, my interests lie in matters aviation. What is astonishing to me is just how quickly I was drawn into the book, its readability, clarity and style are magnificent. Pick any section and you'll be absorbed and hooked on what comes next.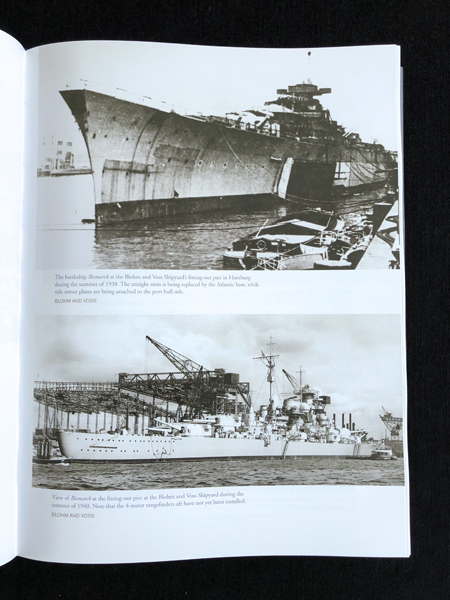 The best thing I can do is to take you on a bookshelf browse of this seminal work so that you too can catch a glimpse of the quality and sheer pleasure it contains.
---
---
This title is, I am bound to say, possibly the best book I have ever seen on any subject – it's that good in my opinion.
As a note… I spotted on the Pen & Sword website that this title is being offered well below its RRP and I urge you, any of you who are reading these words to go any buy it now, while you can. Books such as these have a nasty habit of going out of print and only being available on the second-hand market at breathtaking sums and you can avoid all that by making your purchase now!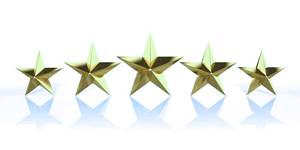 This title is awarded our 5-Star rating, never before given to any book we have reviewed since we started SMN a decade ago – praise indeed!
Geoff C.
Here's some additional information from Pen & Sword
This new book on Bismarck offers a forensic analysis of the design, operation and loss of Germany's greatest battleship and draws on survivors' accounts and the authors' combined decades of experience in naval architecture and command at sea. Their investigation into every aspect of this battleship has taken fifty-six years of painstaking research, during which time they conducted extensive interviews and corresponded with the ship's designers and the survivors of the battle of the Denmark Strait and Bismarck's final battle. Albert Schnarke, for instance, the former gunnery officer of Tirpitz, Bismarck's sister ship, aided the authors greatly by translating and supplying manuscript materials from those who had participated in the design and operations. Survivors of Bismarck's engagements contributed to this comprehensive study including D B H Wildish, RN, damage control officer aboard HMS Prince of Wales, who located photographs of battle damage to his ship.
After the wreck of Bismarck was discovered in June 1989, the authors served as technical consultants to Dr Robert Ballard, who led three trips to the site. Film maker and explorer James Cameron has contributed a chapter, which gives the reader a comprehensive overview of his deep-sea explorations on Bismarck and it is illustrated with his team's remarkable photographs of the wreck.
The result of nearly six decades of research and collaboration, this new work is an engrossing and encyclopaedic account of the events surrounding one of the most epic naval battles of World War Two. And Battleship Bismarck finally resolves some of the major questions around her career, not least the most profound one of all: 'Who sank the Bismarck, the British or the Germans?'