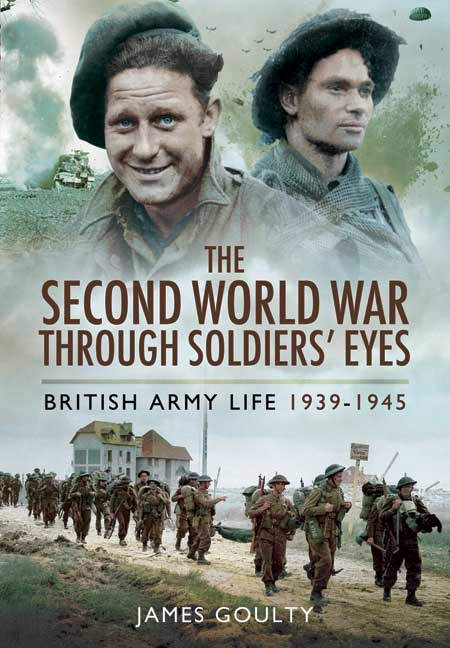 Author: James Goulty
Published: Pen & Sword Books
ISBN: 9781781592984
240 pages, Hard back, some period black & white photographs
Bookshelf Browse with Geoff Coughlin (July 2019)
Get this informative and insightful title here now at Pen & Sword Books
---
Take a look inside this title now…
---
Here's some additional information from the publisher…
'What was it really like to serve in the British Army during the Second World War?
Discover a soldier's view of life in the British Army – from recruitment and training to the brutal realities of combat. Using first-hand sources, James Goulty reconstructs the experiences of the men and women who made up the 'citizen's army'. Find out about the weapons and equipment they used; the uniforms they wore; how they adjusted to army discipline and faced the challenges of active service overseas.
What happened when things went wrong? What were your chances of survival if you were injured in combat or taken prisoner? While they didn't go into combat, thousands of women also served in the British Army with the ATS or as nurses. What were their wartime lives like? And, when the war had finally ended, how did newly demobilised soldiers and servicewomen cope with returning home?
The British Army that emerged victorious in 1945 was vastly different from the poorly funded force of 865,000 men who heard Neville Chamberlain declare war in 1939. With an influx of civilian volunteers and conscripts, the army became a 'citizen's force' and its character and size were transformed. By D-Day Britain had a well-equipped, disciplined army of over three million men and women and during the war they served in a diverse range of places across the world. This book uncovers some of their stories and gives a fascinating insight into the realities of army life in wartime.
Geoff C.