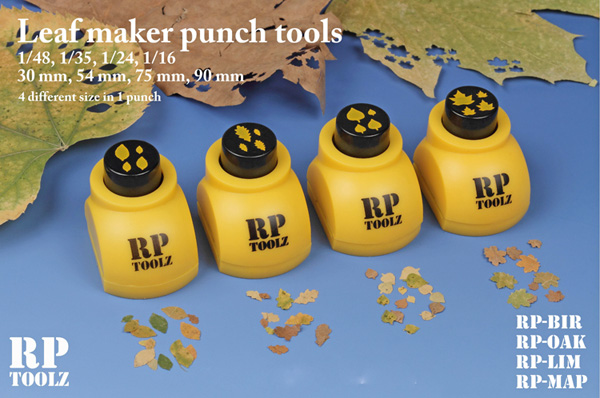 Maker : RP Toolz
Scale : Quoted as 1:48th to 1:16th
Review by Tom Primett
RP Toolz have built for themselves a reputation of very high quality equipment for the modeller. Their rivet making tools are excellent and their new Leaf Maker Punches are no exception and built to the same quality.
Leaves for diorama and figure presentation have been available pre-packed for many years but now RP Toolz have utilised quality technology from the Card Making/Scrapbooking marketplaces and transferred to the Model Market.
These punches offer a variety of leaf types and sizes within each punch – each are given a scale rate 1:48th to 1:16th however leaves are not all the same size and the smallest and largest do not look out of place in 1:35th.
It is recommended to use actual dead leaves to cut the patterns but bear in mind that these are organic so will deteriorate over time unless sealed (I use Matt varnish).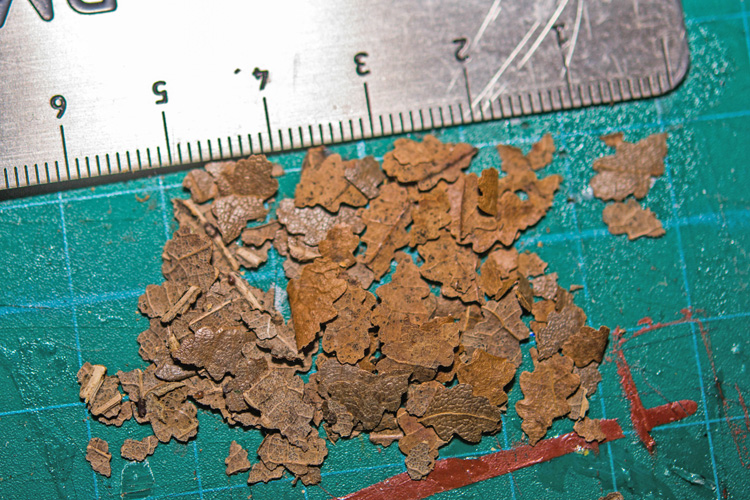 Overall a very welcome addition to the arsenal of modelling tools and it gives us all a great excuse to visit the garden. Thanks to modellingtools.co.uk for the review sample.
Tom P.