Item Ref: SKP 127
Get this get and many others at SKP Model
Review with Geoff Coughlin (July 2020)
Do you know about SKP? I didn't, until Ben S brought round this superb set from SKP Model. The quality is amazing, for example, check out the actual lens covers? Superb!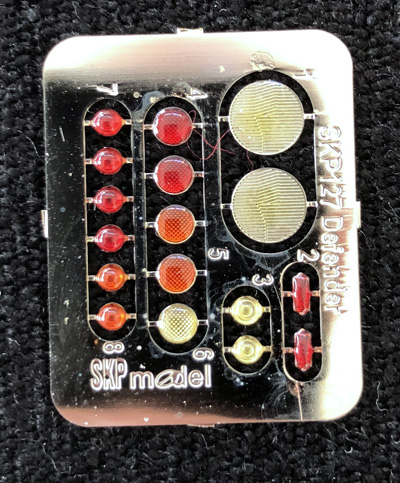 There's no doubt that these lens and taillight sets will enhance any armour project and their range is extensive too.
Take a good look at their website, there are some unique armour and vehicle projects available there, not to mention a lot of other useful accessories, books and products. :)
Highly recommended
Geoff C.