Closer look at this kit
The model offers a simple breakdown of parts that are well moulded in black plastic giving the model a heavy, weighty feel but that doesn't detract from the finesse of the detail that is cleanly moulded and well-defined. This is good for later painting and weathering.
The surfaces are covered in good raised detail that will look excellent under paint, washes and general weathering. The model is designed, indeed aimed at junior modellers but that shouldn't put anyone off, the potential for creating a great replica of Ren's Command Shuttle is there for all.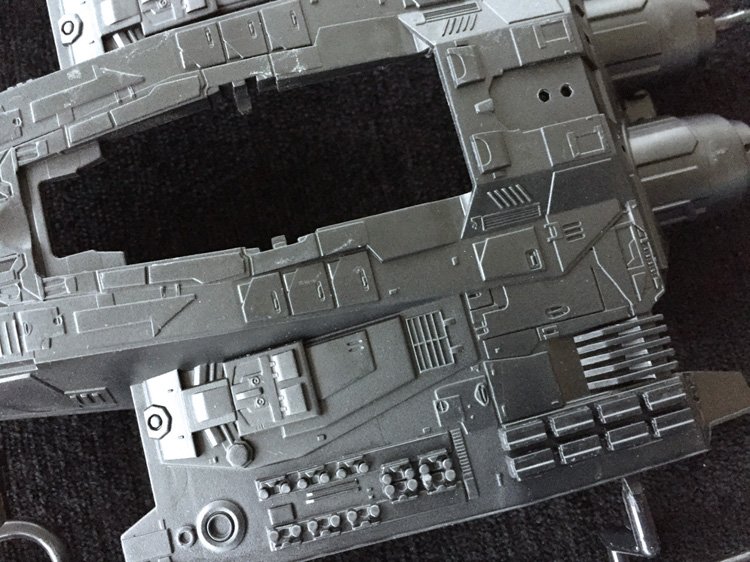 A dry-fit of parts shows that everything goes together well – great!
Other details
You get a red-coloured section to slot into the front of the ship and this, amongst other areas would look great if adapted to take red LEDs.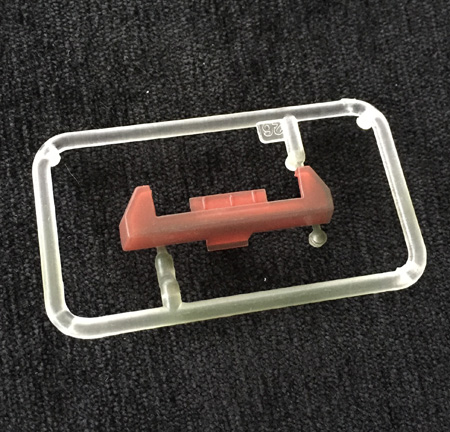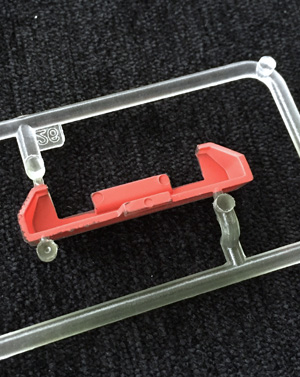 Markings
No decals are included which isn't a bad thing as the real Command Shuttle doesn't have much, if anything in the way of markings – all very dark and brooding!
Instructions
You get the basic exploded view layout. The box art is pretty good for use as a painting guide and assembly is very straightforward. The black pre-coloured plastic will also offer a strong element of pre-shading before applying your chosen mix of various dark grey/black shades for your model.
Report summary
I have given this model pretty good rating on the scale. There's no doubt in my mind though that it will come to life if you add some simple LEDs and lighting and these of course, are not included.
Geoff C.
SMN Assessment Summary Star rating out of 5
| FEATURE | STAR RATING (out of five) |
| --- | --- |
| Quality of moulding | **** |
| Level of detail | **** |
| Accuracy | **** |
| Instructions | *** |
| Decals | N/A |
| Subject choice | **** |
| Overall | **** |