Terran Tactical Force ship from Hostile Realms – Wild House Models
Resin and photo-etch multi-media package
Price around: £155.95GBP; €181.25; $194.60USD; $257.05AUS
Review by Geoff Coughlin (January 2017)
Get this impressive model here now at Wild House Models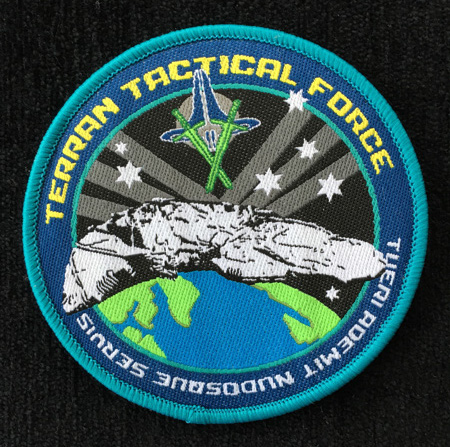 You may have seen that we have at least two builds of Wild House Models kits and very good both of those have proved to be – enjoyable to build, not too expensive, given that these are unique limited run kits and feature great subjects.
Now though we have something that will be attractive to many Sci-Fi modellers out there and I'm not a massive Sci-Fi modeller, aircraft is my main thing usually, but when you see a great looking ship like this one you just have to find a way to get one and build it. That's what we have done here, bought one for a full build in SMN and so you will be able to follow that every step of the way – looking forward to it a lot!
Here are some pics from Wild House Models…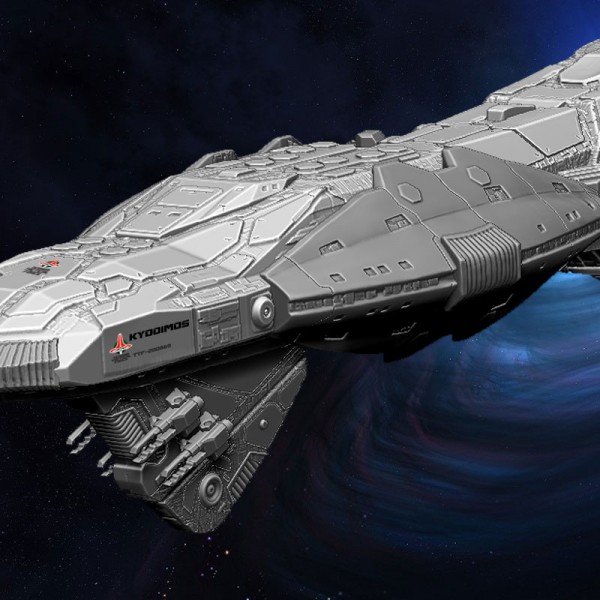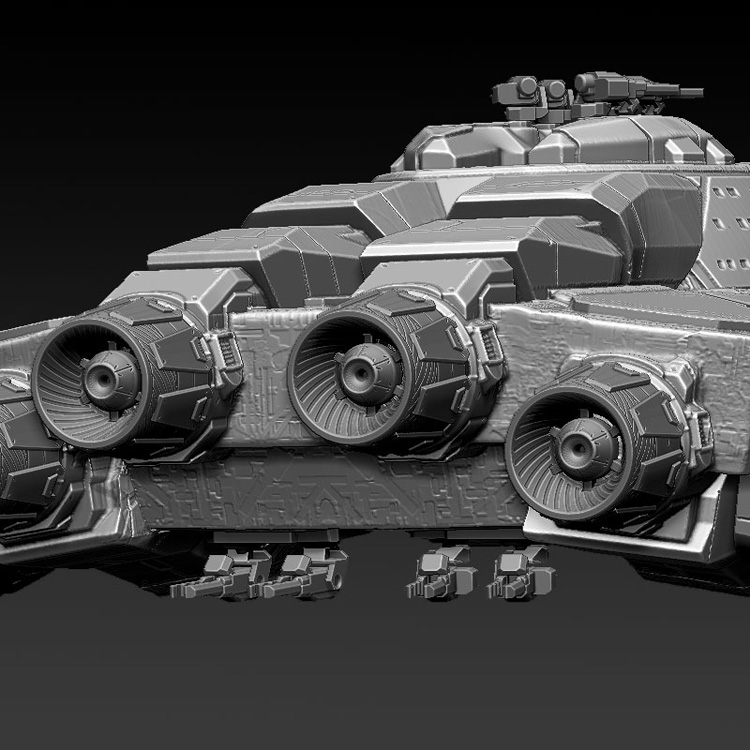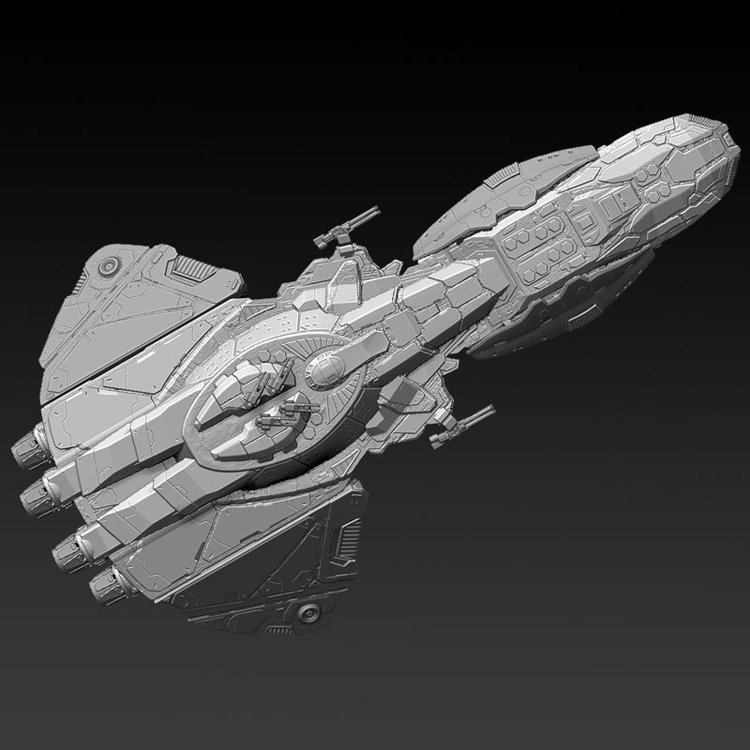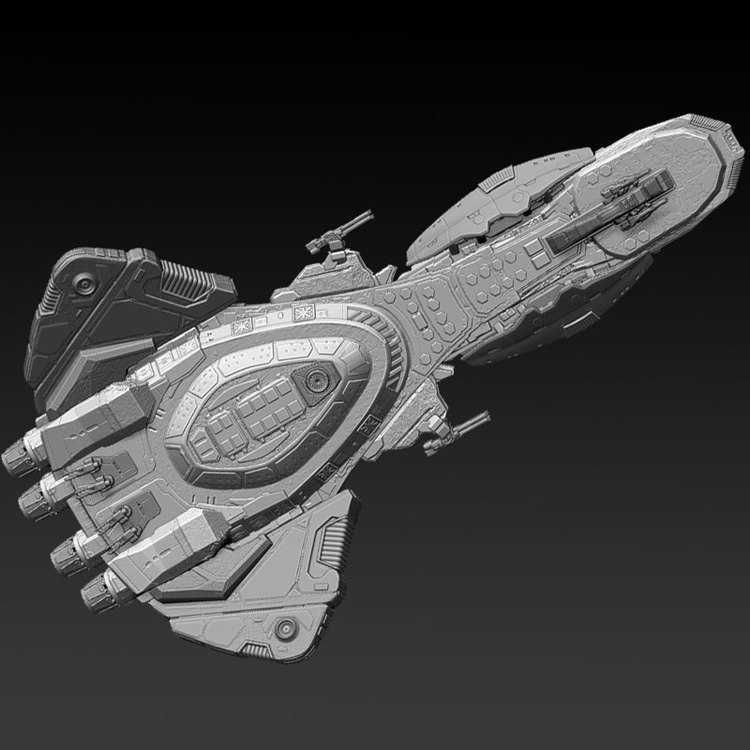 A bit about this world
This 1:1400 scale model kit is exclusively available from Wild House Models and is approximately 330mm long made of high quality resin and clear parts. Designated TTF-200869, the ship hulls are thick; with carbon-bonded laminated metals, carbon fibres, and smart plastics. The hulls have smart plastic materials embedded in them to seal hull breaches, giving sustainability in battle to make up for limited shield technology.
Energy Shields are going to be very rudimentary, magnetic disruption at best, slowing plasma projectiles before their collision with the hull.
Weapons are going to be recognisable from current military advanced technology, but surprisingly deadly. Powered by small nuclear reactors, magnetic rail-guns will fire small pellets of pressurised carbon at Mach 100, giving a few hundred grams of matter incredible penetrative capability. This weaponry is very effective against alien technology, as it is so comparatively ancient, the alien defences are more honed to light weaponry. A nice battle between simplicity and reliability against cutting edge designs. Crew Accommodation is for around 380 personnel including 24 Officers. The overall length of the ship is approximately 420 meters.
At 1:1400 scale this means the overall kit is around 12″ or 330mm long and has 70 parts including clear resin beam emitters. The warship does have sublight drive for deep space missions and capable of maintaining the crew for 6-12 months at a time.
A custom light board is available separately.
So what do you get in this package…
• around 55 very well cast resin parts, including a few selected clear resin parts
• a fret of photo-etch parts to refine further selected areas of the kit
• downloadable PDF all-colour exploded instruction sheets for both the ship and placement of PE parts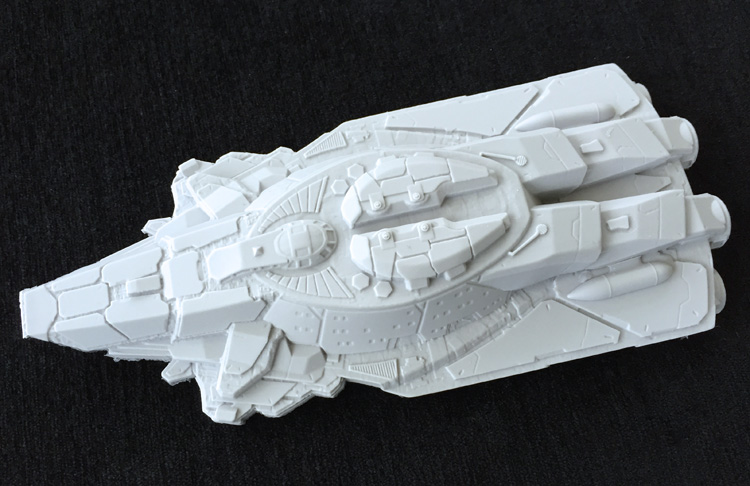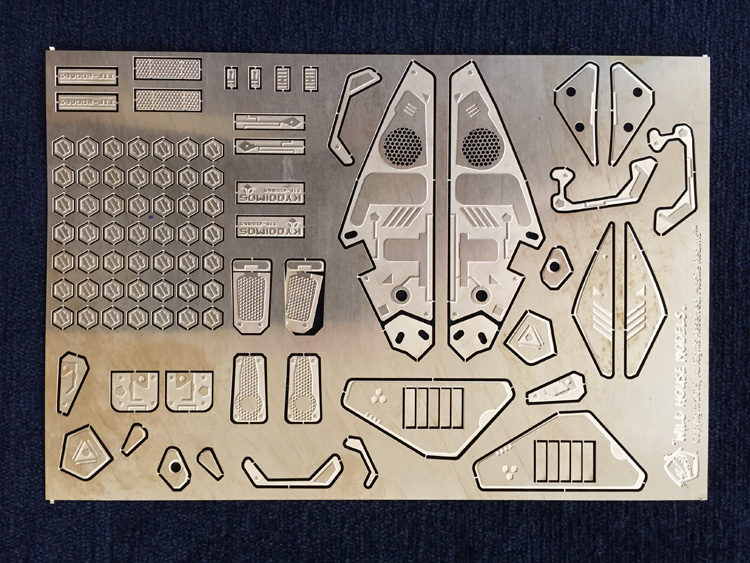 Here are photos showing the rest of the package so that you can see the quality on offer
Assembly…
This looks very straightforward and what you should end up with is a nice-sized ship at around 33cm long, that a little over 12ins in length.
The components have very little excess resin to remove on first examination and that's great, leaving you to simply get the fit right, glue using cyano and gentle clean up. Then add the PE items to add that refinement. Remember to gently wash the parts with luke warm water and a tiny amount of detergent to remove any mould release agent – this will help your paint stick, as will priming your model which is a must when painting over resin. The fit of parts on Wild House Models kits has been excellent based on the two completed projects we have in SMN.
I especially like the cast surface detail, it's very subtle in places (like the ship's flat upper surfaces) and this should all paint up and weather really well.
Photo etch…
The sheet as you'll see looking at the photo above is well cut and should add greatly to the finished effect on your model.
Clear parts…
There are some of these supplied and I'm guessing at this stage that these could be designed to show off any lighting you add (sold separately). Either way, they are well cast.
Decals…
None supplied – you finish your ship as you want!
Instructions…
These are supplied as PDF downloads from the Wild House Models website and I found that easy to do. I have attached the PDF downloads here so you can see them now.
The build…
A full build in the SFF Area in SMN will follow, so keep a good eye out in What's New for that :).
Geoff C.
Here's my summary…
SMN Assessment Summary Star rating out of 5
| FEATURE | STAR RATING (out of five) |
| --- | --- |
| Quality of moulding | **** |
| Level of detail | **** |
| Accuracy | A good replica of the Kydoimos Ship |
| Instructions | **** |
| Decals | N/A |
| Subject choice | ***** |
| Overall | **** |
PS…
A nice personalised letter from the CEO at Wild House Models, Neil Wooding is enclosed that provides full contact info should you need any support.