How the New-Tool 1:24 Supermarine Spitfire is made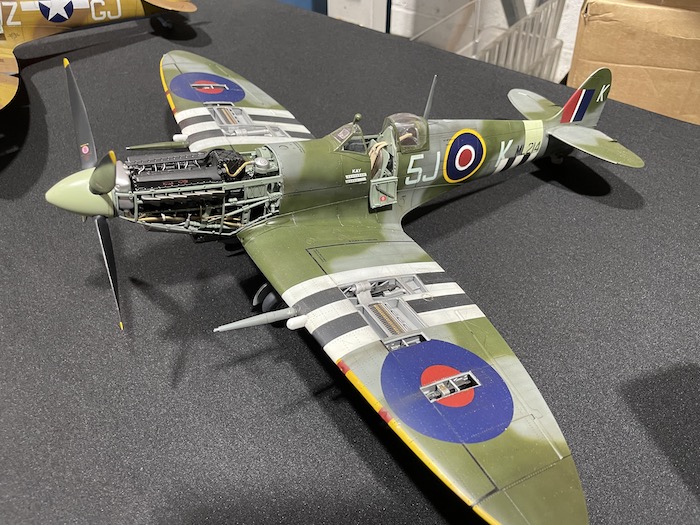 21 November 2022
What an opportunity!
Geoff C visits Plastech, Newhaven UK to see how this impressive kit is made
---
Thanks to Dale, Luke, Chris and team at Airfix plus of course Mark and Matt from Plastech and all his team for the time to show us their incredible process in getting the new 1:24 scale Spitfire from drawing board to box.
The Airfix team (we met just some of them, some key member of the team were unable to be there, so don't forget them too!) do an incredible job painstakingly researching (Luke) and then designing (Chris) the project. Moulds are created in China (it isn't possible at the moment to access the quality, skills and costs needed here in the UK at the moment) with some kits actually manufactured in India and then of course, this big new Spitfire just had to be produced here in the UK which is so good to see – let's hope that more kits can actually be manufactured at home if the figures stack up to make it commercially viable.
What follows are photos and a few short videos to take you on the tour with me – just a quick insight and the videos especially are really insightful – you can almost smell the molten plastic!
Have fun…
Geoff C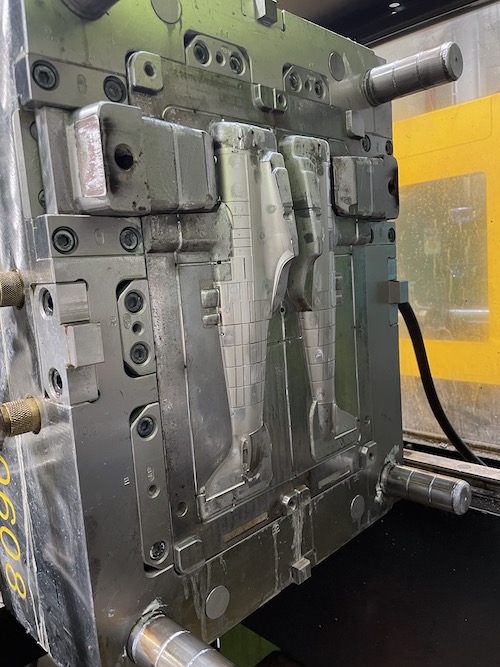 ---
VIDEOS OF THE VISIT
---
---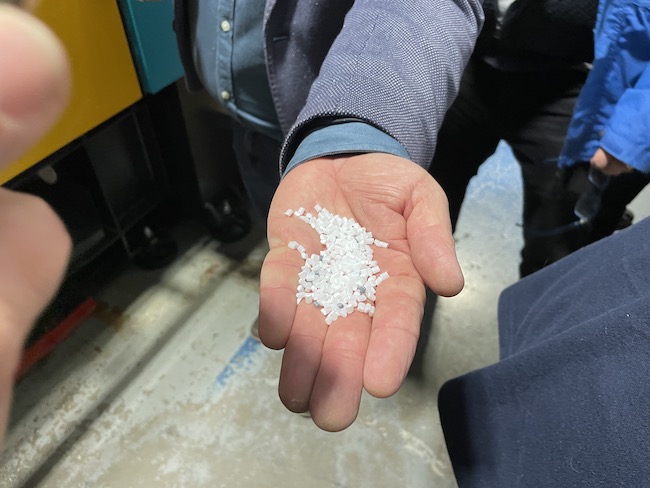 Mark from Plastech holds the styrene beads that are melted down and injected into the moulds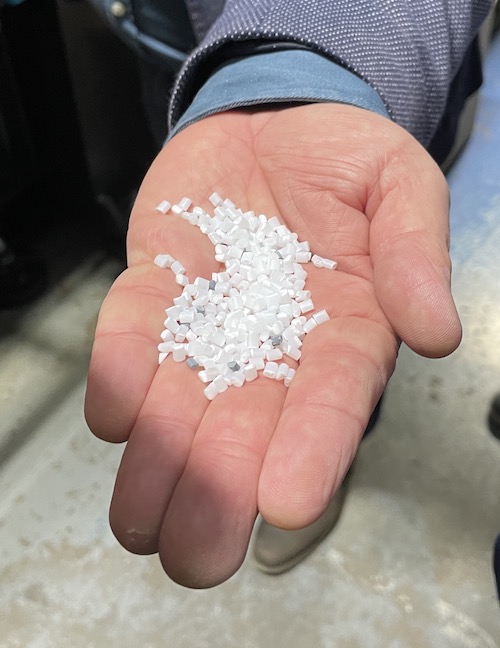 Image Gallery: The incredible – beautiful even… moulds for Airfix's 1:24 scale Supermarine Spitfire 1:24 scale Mk.IXc