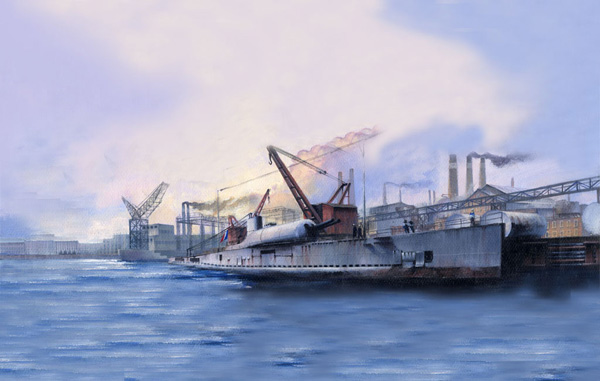 Short Feature Article with Roger Brown
A note from Geoff C…
This is a great little project from Roger B and here's a quick look at how she turned out – very nicely as it happens!

Over to you Roger…
---
History
Surcouf was the largest French cruiser submarine.
She served in both the French Navy and the Free French Naval Forces during the Second World War. She was lost during the night of 18/19 February 1942 in the Caribbean Sea, possibly after colliding with an American freighter.
Surcouf was named after the French privateer Robert Surcouf.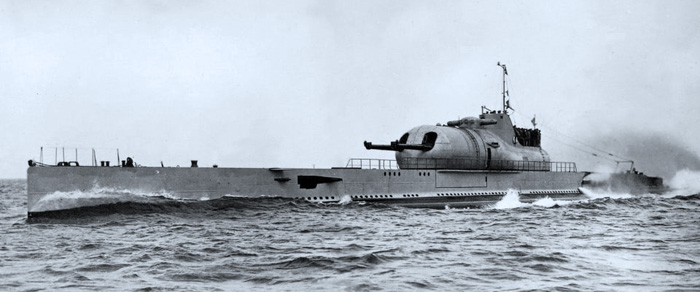 She was the largest submarine built until surpassed by the first Japanese I-400-class submarine in 1943.
Surcouf had a twin-gun turret with 203 mm (8-inch) guns, the same calibre as that of a heavy cruiser, provisioned with 600 rounds.
She was designed as an "underwater heavy cruiser", intended to seek and engage in surface combat.
For reconnaissance purposes, the boat carried a Besson MB.411 observation floatplane in a hangar built abaft of the conning tower. However, the floatplane was also mainly used for gun calibration purposes.
The HobbyBoss kit
The HobbyBoss kit comprises two main sprues, a clear sprue containing two Besson MB.411 floatplanes, a stand, a PE set for the railings and a small sheet of decals.
The instructions are printed on four pages with just five steps to complete the model.
The reason I bought this kit is that it is unusual, which is the sort of thing I like and also to 1:350 scale which fits in with battleships, cruisers, destroyers and other surface vessels in that scale, as most submarine kits are usually to 1/144 scale.
Unfortunately I misplaced the remainder of the decal sheet so could not finish the little Besson MB.411 floatplane.