Scratch-build Project
By Francis Lee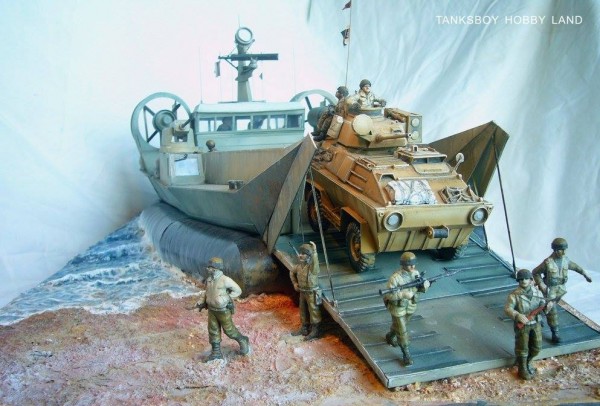 Intro from Geoff
It's that time again – when you come across something a bit special and 'different' not in terms of subject so much, but the modelling skills and methods used to create the finished subject.
Look carefully at the finished piece and several things jump out at me – that realistic seascape with the water running away off the floatation structures around the landing craft. also… some very subtle weathering and the figures (I believe are converted from old Tamiya items) – lots of movement and a story unfolding before your eyes – love it!
Many congratulations to Francis on achieving so much so successfully with his scratch built work and to top it all… you guessed it, the majority of this is made from paper! Extraordinary!
This is going to be a bit different too as Francis has created two video build records and we have included them here – they give you a good insight into his approach and what it takes to build something like this.
Geoff C.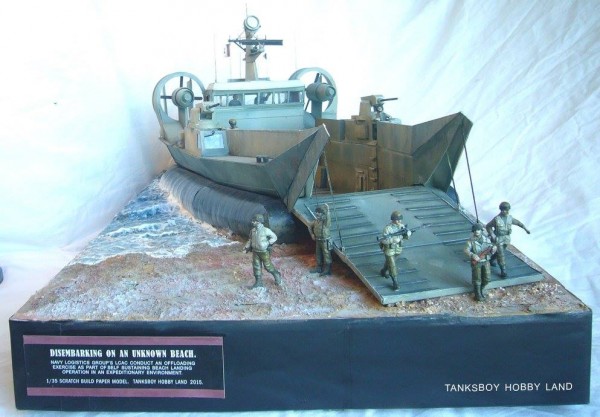 A note from Francis…
Videos of Step by step to build a LCAC & armoured car diorama
Scratch build paper models and diorama
1:35 scale scratch build Landing Craft Air Cushion (LCAC), paper model of my own design (with reference photos to help along the way). A diorama of marines, troops, armour vehicles with Navy Logistics Group's LCAC conducting offloading exercises as part of self-sustaining beach landing operations in an expeditionary environment during Navy annual exercises.
Francis Lee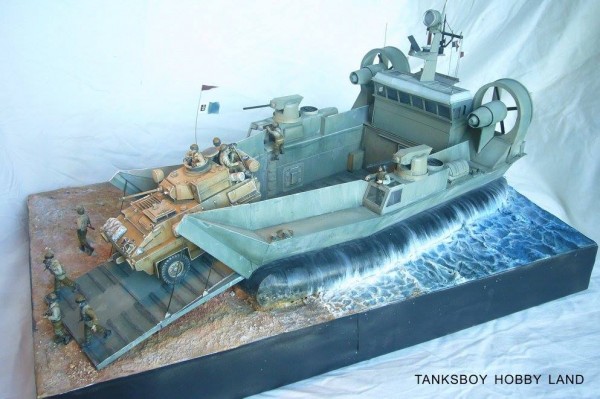 Gallery One
Gallery Two