Short Feature Article by Richard Ellis
A note from Geoff…
It's such a pleasure to be able to bring you this excellent build from Richard E – just incredible skills, especially given the small scale. I hope you'll enjoy following his build as much as I did?
Here's a photo of Richard's completed project – wow!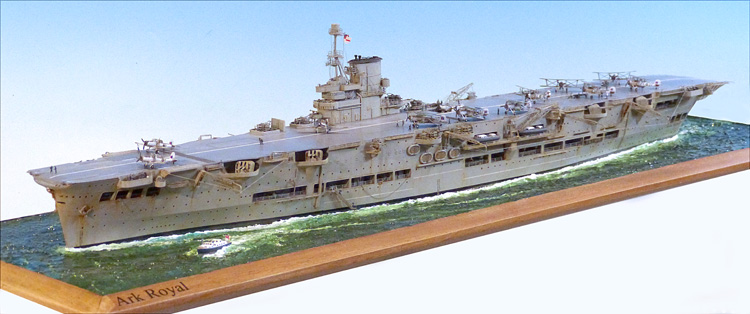 Over to you Richard…
Before we get going, here are the main references I used:
• Morskie Profile 137 HMS Ark Royal
• IWM pictorial archive
• Ships Illustrated (British WW2 Carriers)
• Internet