–
with: Pontos, CMK upgrade sets; Lighting kit
Feature article by Julian Seddon
---
A note from Geoff C…
Please note that this is a long-term build and Julian will be undertaking other projects along the way which means there will be very irregular updates. Please be patient though, Julian will get there in the end of course and it will be worth the wait for sure. Thanks for your understanding. GC
---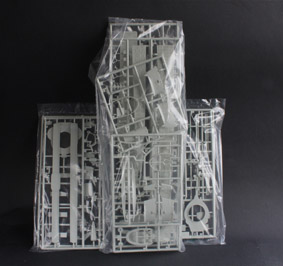 The Pontos upgrade
Pontos have turned their attention to the somewhat venerable 1:72 Revell MK V11 U-boat. I have had this kit in my stash for years now, its big box languishing, unwanted, on my shelves – Pontos has reactivated my interest in it.
The instructions, 6 pages of them, are the usual coloured A3 sizes pages and are clear and comprehensive.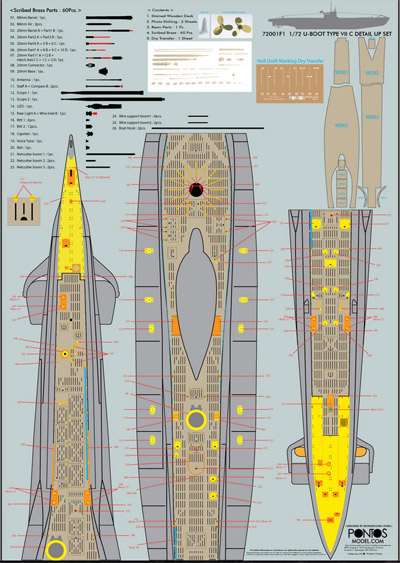 Page 1 deals with the hull brass and the wooden decking.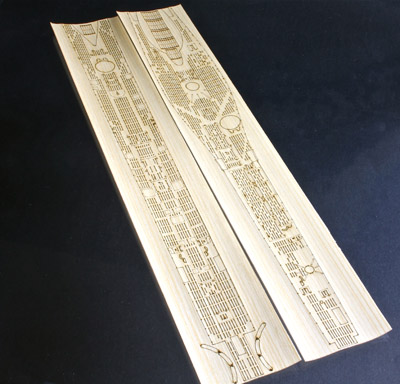 The deck is made from a thin sheet of wood and it looks as though it is laid on top of the kit deck. The slots are cut through it so I think that there will be the appearance of depth to it although I don't understand why they didn't go for a more rigid full replacement. Too much surgery needed I suppose?
There is quite a bit of metal to add to the deck with the fore and aft sections being totally metal. The sheet appears to be made of steel of some sort and includes deck railings which are delicate and will have to be left to last.