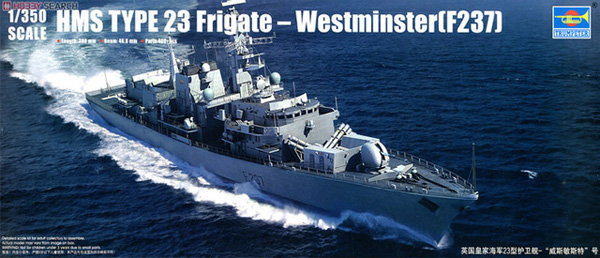 Feature Article by Toby Knight
A note from Geoff
It is really great that we can bring you another full build article for a maritime subject, this time courtesy of Toby Knight and his Trumpeter Type 23 Frigate, HMS Westminster. Unlike some of the incredibly futuristic (and boring to look at) very modern warships, the Type 23 has some great lines and certainly not only looks the part but with care as you see here, makes up into a great model. Here's a sneak peek showing Toby's completed model – really like this one Toby and nice work!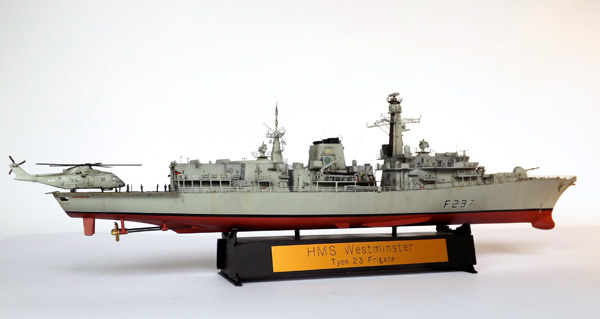 HMS Westminster (F237) is a Type 23 'Duke Class' Frigate belonging to the Royal Navy. She was launched on the 4th February 1992 and was the eighth of her class. There is not a great deal of information available about her deployments prior to 2004, when she was assigned one of the Royal Navy's first Merlin Mk.1 helicopters. She has then predominantly been deployed around the Far East as well as off the coast of Libya in 2011.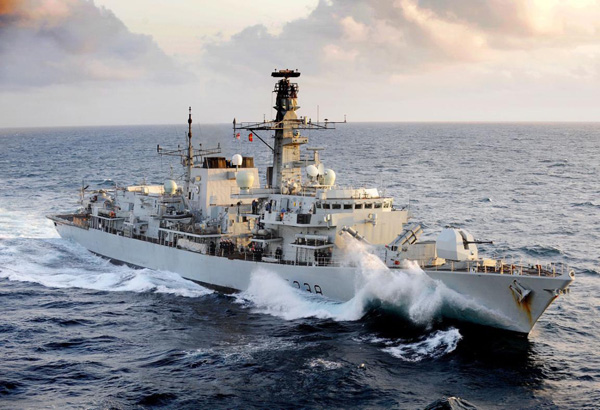 The kit depicts the ship prior to its 2009 refit, where the 'Kryten' turret was fitted as well as new 30mm guns that could be controlled indirectly.
First look in the box is promising with a small etched fret alongside some well moulded sprues. For me, the kit was missing the railings, which circumnavigate the entire ship. There is only one alternative, which is to buy the update set from White Ensign Models, which is a kit within itself. This set has all the railings as well as replacement etch for the kits etch. WEM also manufacture a "Kryten" turret in resin, although they had none in stock when I ordered the etch set, so I went for the pre-2009 build.