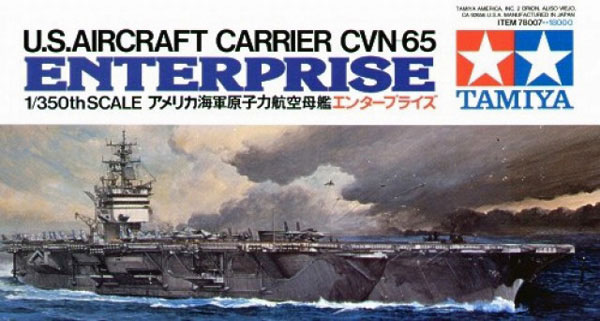 Short Feature Article by Lou Carabott
Accessories used:
Photo etch for ship and Air Wing from GMM and White Ensign Models
Intro from Geoff
Here is another short feature article from Lou Carabott, a great modeller from Malta and he has kindly agreed to share some notes with you and us about his incredible build of the Tamiya kit. Impressive as that kit may be, there is much more that can be done to improve it. You will see just how much has also been corrected, not to mention the huge amount of scratch-building.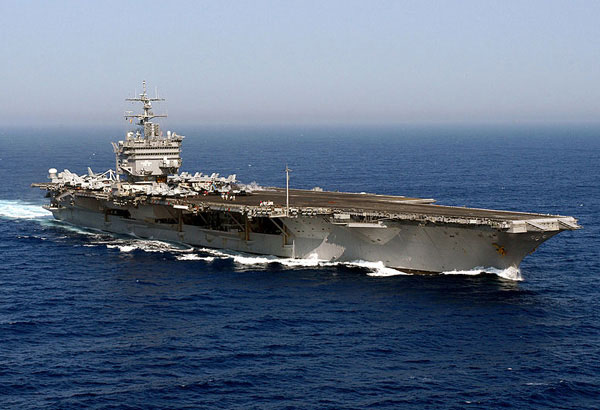 I'm sure that you will look in amazement, much as I did when I first saw Lou's completed build because not only has he done all the above but also added effective internal lighting so that a lot of that additional work can be seen – truly, great stuff and thank you again Lou!
Here's a couple of photos of Lou's completed USS Enterprise CVN-65 in all its glory.

Getting underway!
I started this build in June 2006 and the model was completed in February 2007. I have clocked 1,096 hours from start to finish. This Tamiya kit although very impressive needed many alterations and scratch building to achieve the accuracy of the real thing. Photo etch from GMM and White Ensign was used for both ship and air wing. The model is portrayed in full alert conditions and I think I achieved that by a sortie going off on the two forward catapults, another sortie landing and another being fuelled and armed up on the port side.