Back to Workshops
---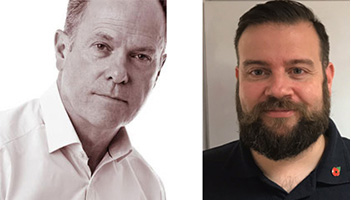 Workshop – Back to Black!
Tutors: Geoff Coughlin and Adam Waistell-Brown
Date: 2 April 2023
Venue: Belton Woods Hotel
Cost: £95.00
---
---
Brief outline – full information to follow nearer the date of the workshop
This workshop is aimed at any scale modellers at any level interested in painting black onto your models. The fact is black, rarely ever looks black in real life, especially on military aircraft and this workshop is all about understanding this critical point and learning options for representing black on your scale models.
With a focus on aircraft we'll show you how to get very authentic black finishes – for example: aircraft with mainly black finishes like the SR-71A, F-117A Nighthawk, U-2, TR1-A, Phantom II and of course WW1 and WW2 aircraft such as bi-planes, night fighters, bombers (like those painted with Night Black undersides).
You'll also cover other key areas like: rubber tyres; D-Day Invasion stripes; propeller blades.
And… how to weather your 'black' paint and finish to get that extra level of realism.
The techniques learned on your day will also help anyone else looking to achieve realistic black finishes on your models, whatever your area of interest.
---
In an age where there is a plethora of Techniques and Model Builds available via media channels you still cannot beat 'hands on' tuition. The opportunity to see techniques being completed by renowned modeller Aurelio Reale in real time was invaluable.
The Modelling Workshop and venue were excellent and credit to Geoff for organising a great day. The workshop had a nice relaxed atmosphere with plenty of 'hands on' practice and feedback from Aurelio. Another benefit with a room full of modellers is the experience and knowledge they also bring to the mix.
Was the day worth it? That has to be a resounding yes.
Andrew
---
COURSE VENUE:
Belton Woods Hotel, Belton Grantham NG32 2LN
(Note: a fantastic venue with great facilities that's easy to get to from the Midlands, North and South! – just off the A1).
Why don't you come for your workshop and your partner/family use the stunning spa/activity facilities for the day? :)
Venue website: www.beltonwoods.co.uk
---
BOOK NOW