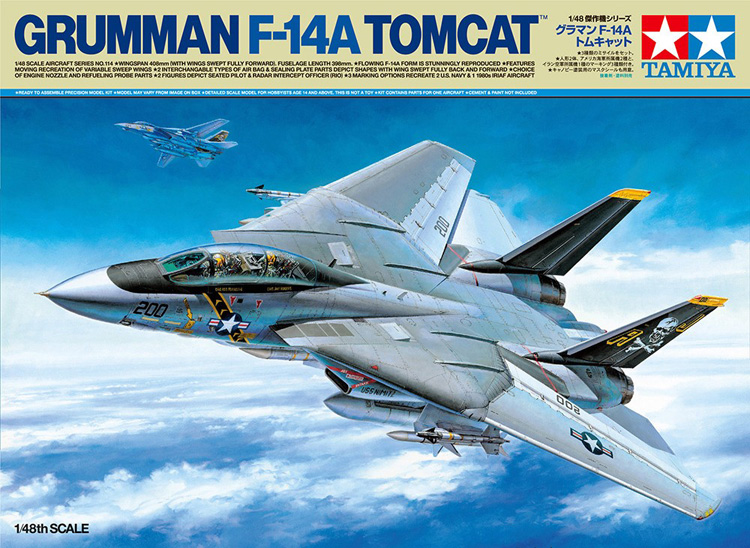 Full Review by Dave Coward
Kit: 61114
Thanks to Mike J. at MJR Models & Hobbies with helping to source the kit I've used in this project – see their MJR Models & Hobbies page in SMN now
Background
Rather than give a full account of what's in the box here, Geoff has done a full Here Now Review along with a nice history of the Tomcat so I'll stick to what I do best – building the kit so here we go!!
References used:
Daco Publications Grumman F-14A/B/D Tomcat
Grumman F-14 Tomcat Bye ,Bye Baby
http://www.anft.net/f-14/f14-history.htm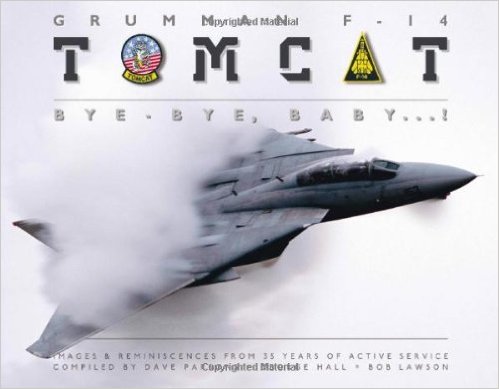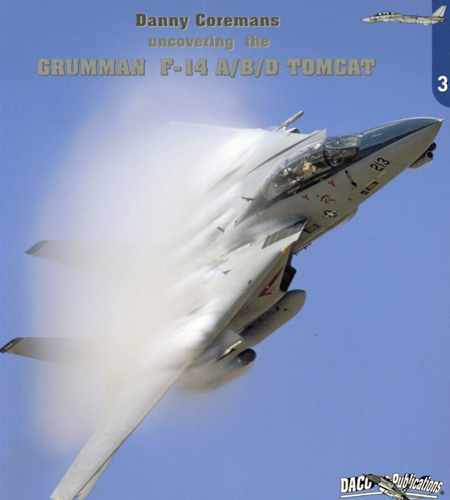 Aftermarket Extras:
Furball Aero Designs All Wing All Stars Tomcats Part 1 48-021
Fighter Town Decals Grumman F-14A/F-14B/F-14D Tomcat Data Sheet 48-082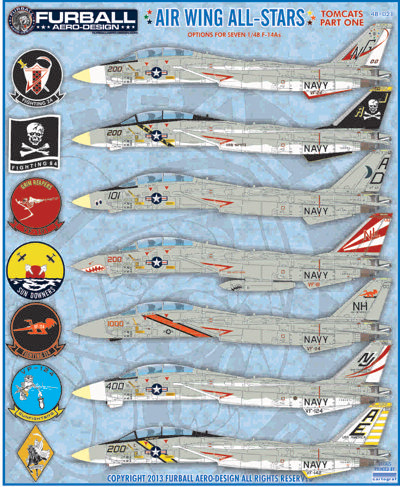 Construction
I'll stick to my normal way of doing a review where I'll let the pictures do most of the talking but I will add a bit of writing here and there to expand on certain areas where I think a bit more of an explanation is required.
The kit itself has some quite novel design features but based on Tamiya's reputation I expect it to all fall together with minimal fuss and to be honest any issues I have I'm pretty sure will be self-induced due to me doing something wrong – normally not reading the instructions!!
My plan was to build the kit pretty much from the box with the exception of the colour scheme as rather than do the kit options of the "Jolly Rogers", "The Bounty Hunters" or an Iranian Air Force aircraft I really wanted to do an CAG aircraft of VF-111 (Sundowners) and fortunately Furball Designs had just the decal sheet for this so or so I thought but more of that later. I would though use the kit decals for a lot of the airframe and weapon stencilling.