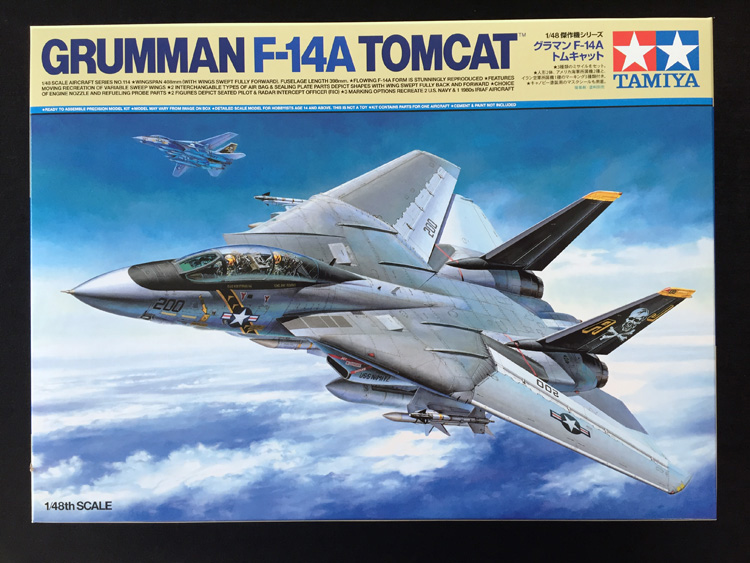 Ref: 61114
Price around £70.00 GBP (October 2016)
Review by Geoff Coughlin
Let's get straight into it…
This one has been listed for a while as coming and it's definitely one I feel we need to cover fully in SMN and so I contacted Mike J at MJR Models & Hobbies and managed to buy one at a very competitive price – check his site out, there are some great offers over there.
You may well have seen all the fuss on social media, especially as all those connected with ADH and Tamiya have been bigging this kit up and that's not surprising is it? I mean, a new Tamiya F-14A Tomcat is going to get many scale modellers excited.
We will be undertaking a full build and dave C is already on the case so watch out for the first update in SMNs What's New that won't be too far away knowing Dave.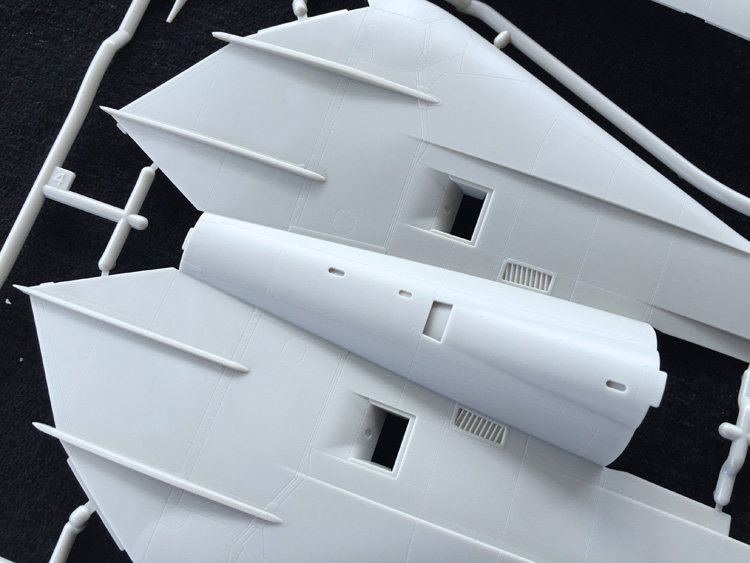 Presentation is classic Tamiya – great box, everything well protected in its separate bags, grey sprue beautifully moulded. Let's look inside…
The photos will hopefully speak for themselves – just great tooling across the board.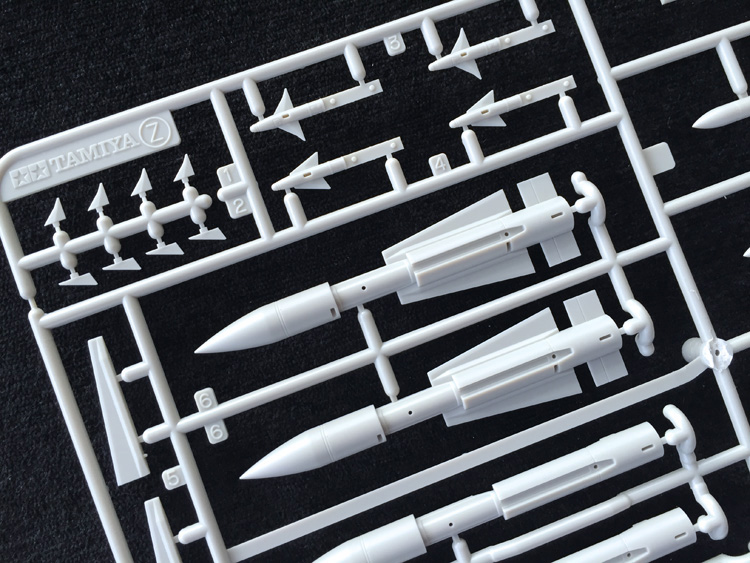 Some high points
separate instrument consoles for each position that feature excellent raised detail
parts numbered and handed so you can't mix them up – very helpful
careful thought given to construction meaning the nose section and intakes just slot into place with panel lines to mark the joins and I've seen this demonstrated on the net and wow, does it seem to work slickly
weapons with interchangeable nose sections – e.g. the AIM-9 Sidewinder Has – they should work very neatly being Tamiya, but take care when assembling
decent selection of weapons like the AIM-9s (G/H/L included), AIM-7E Sparrow and AIM-54A Phoenix
simple offering of extended or retraced wing-fold without complication of dropped-flaps option (F-14s didn't park with flaps down)
well moulded crew figures
cleverly moulded front windscreen with upper forward fuselage to make painting/masking/join much easier
canopy paint masks included
small bag of screws to fix some of the larger components together (just like in there bigger 1:32 scale kits)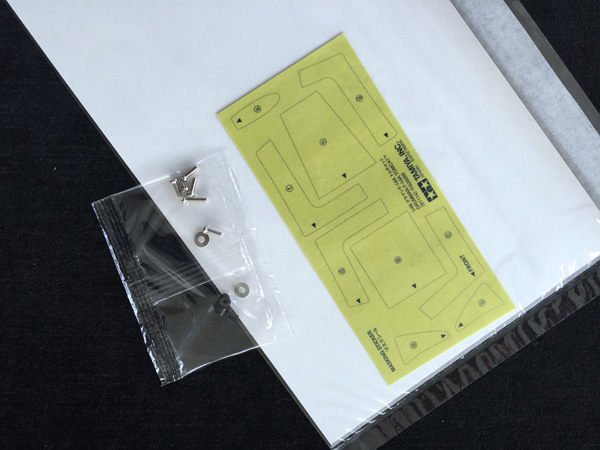 Things to think about
Mould seam down top of canopy – this isn't so much of a problem and I show you how to easily rectify this in the Construction area of your SMN Techniques Bank. Slightly annoying perhaps as some manufacturers are now seemingly able to overcome this problem in the moulding process and so Tamiya probably need to start thinking about how they too can offer blown/bulged canopies that are crystal clear and seam-free.