Review by: Geoff Coughlin (November 2011)
Revell model kits are available from all good toy and model retailers. For details visit Carrera Revell UK
A couple of bits of Inspiration
The Kit
Click Thumbnails to enlarge.
According to the date on the instructions this is a 2011 kit, though it is in fact a new-tool, reboxing of the Trumpeter 1998 release.
Everything is moulded in grey plastic and immediately you see recessed panel line detail and moulded fabric-effect on the wings and control surfaces. The former look ok but the latter looks a bit over-scale.
Despite the small scale, quite a lot will be seen in the cockpit and you may want to add a seat harness and other small details to busy this area up.
What's provided looks quite good, with decals appropriately provided for the main instrument panel. The rear cockpit bulkhead looks good and I'm sure that this area will look perfectly fine once a seat harness is added, it's painted and lightly weathered.
The cockpit floor is nicely moulded, with that raised detail that will look good under some subtle dry-brushing.
The An-2 was the world's largest bi-plane and is a decent size even in 1:72 scale; with several options to finish your model it's going to get noticed! The parts are pretty much flash-free and well formed.
The pictures included in the Gallery Grid above pretty much speak for themselves and should show that what's provided is good for the scale and size of model.
The full span flaps/elevators are separate, so you can add them off-set, although you'll have to cut and remove the rudder of you want to do the same with that.
The radial engine has decent enough engraved detail around the cylinder heads, but the cowl is split and will need careful prep to make sure a flawless joint is achieved, especially if you plan on a 'silver' machine where any imperfections will be easily visible.
The lack of interior cabin detail is a little disappointing – an open door and some internals for that area wouldn't seem unreasonable in this scale. You could open up the rear left access door and scratch some and I might just do that!
Incidentally, whilst searching for reference for the rear internal detail in the cargo area I came across this video, which genuinely made me laugh out loud!
Instruction Sheet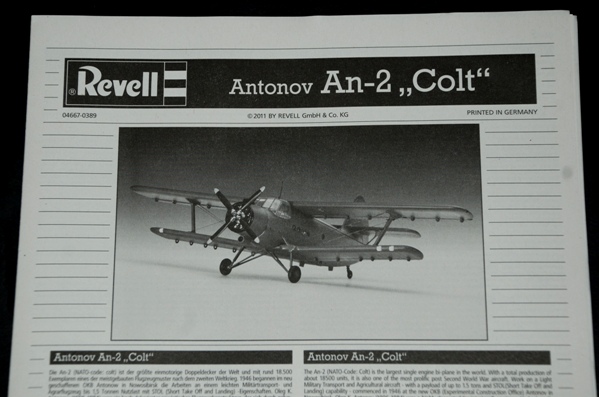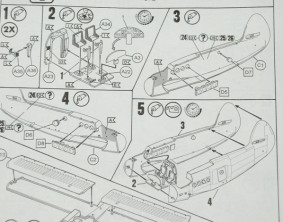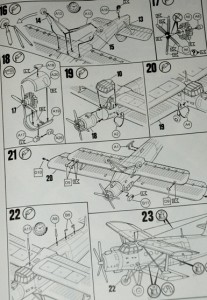 This is standard Revell in their usual exploded view format in a fold out sheet. Revell paint references are provided but you'll have to research the Revell range for exact colour matches.
Alternatively, seek alternatives from other paint manufacturers – a bit of research will be invaluable here.
Transparencies
The clear parts are just that. They will need to fit well to avoid any unsightly repair work around the framing so fingers crossed for that.
Decals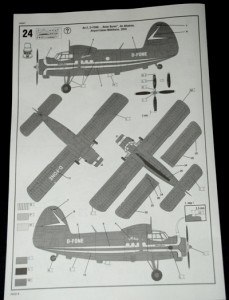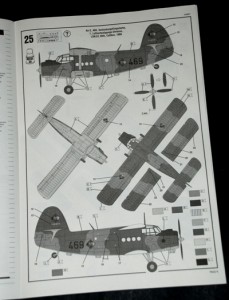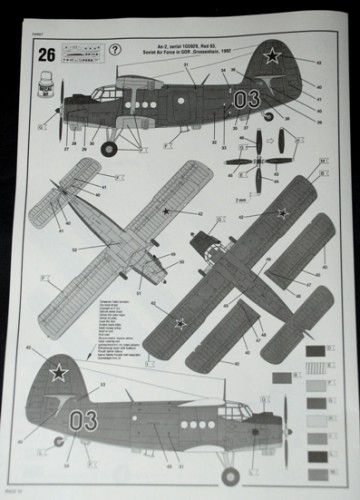 These look pretty good, having being printed in Italy for Revell.
Colour and register both look sharp and the national insignia included will bring a bit of colour to your chosen scheme. A good choice is available as you can see from the images above.
Overall
This model has grown on me ever since it arrived in our office, so much so that I am likely to build it before too long. There's just something special about that quintessentially 'Russian' design and agricultural (pun intended) look of the aircraft. Take a look at the videos mentioned above in this review and you'll see what I mean.
My final verdict on this release:
| FEATURE | STAR RATING (out of five) |
| --- | --- |
| Quality of moulding | **** |
| Accuracy | **** |
| Instructions | **** |
| Decals | ***** |
| Subject choice | ***** |
| Overall | **** |
Geoff C.