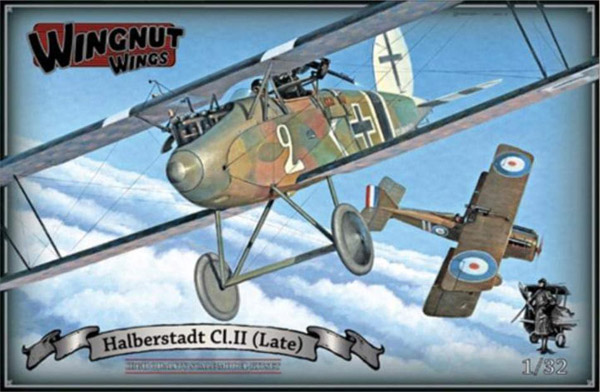 In-box review with Dai Williams
Brief History
The Halberstadt Cl.II prototype appeared in April 1917. After testing, it was ordered into production with the first aircraft arriving with front line units in July of that year.
The aircraft was designed as an escort fighter initially tasked with escorting C type reconnaissance and artillery spotter machines. However, the Halberstadt was also able to carry cameras, wireless equipment and small bombs depending on operational requirements.
The Halberstadt Cl.II saw service until the end of the First World War and after the war it continued to be used by the Polish Air Service.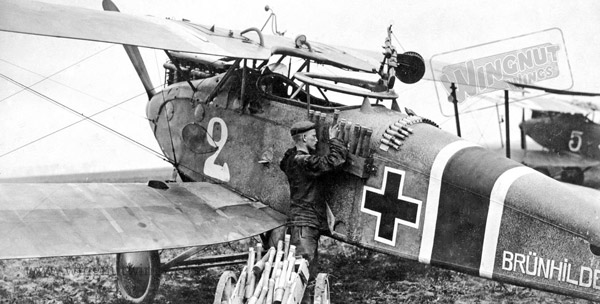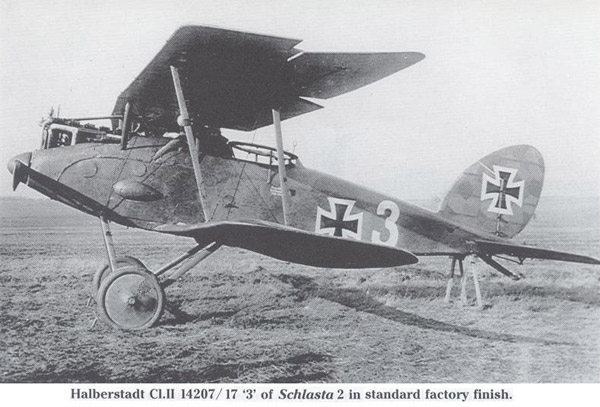 Only one airframe survives today and this is currently on display at the Polish Aircraft Museum in Krakow.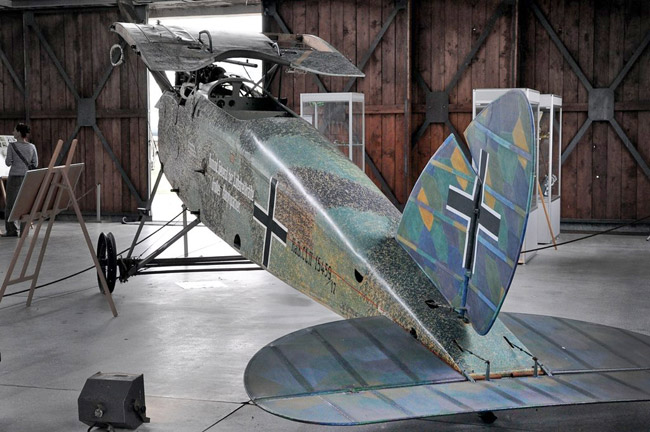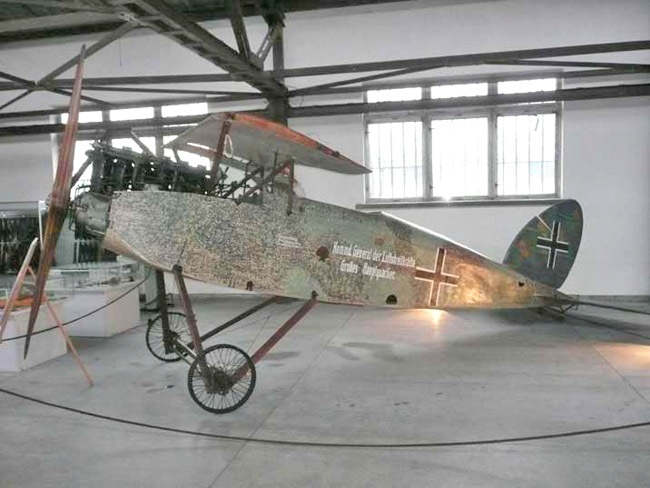 The Kit
Kits of the Halberstadt Cl.II have been available before in both 1:72 and 1:48 scales from Pegasus, Blue Max and most recently from Mirage Hobby. However, as far as I am aware this is the first time a kit of the aircraft has been available in 1:32 scale.
The kit is a typically high-quality Wingnut production with even the picture on the box top being very impressive.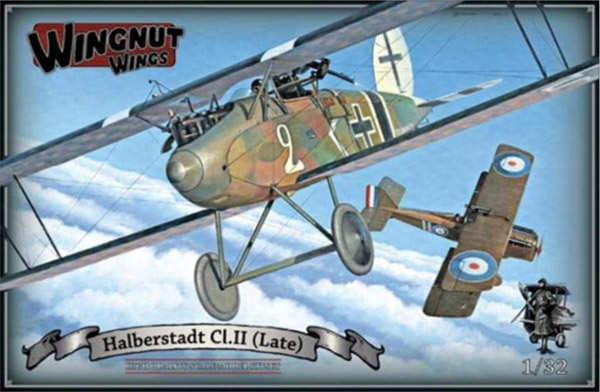 There are around 200 plastic parts in the kit. Some of these are for the early version of the Cl.II and are marked in the instructions as not for use.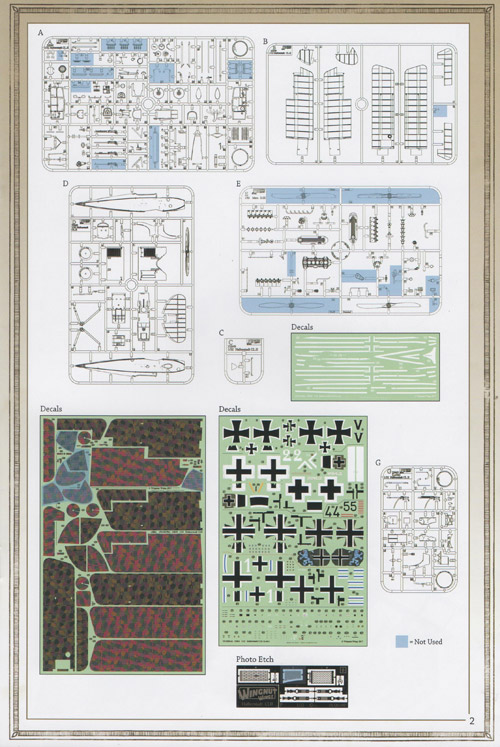 The small clear sprue holds the windscreen and the fuel tank sight gauge.
The instruction booklet follows the usual Wingnut format. It is in colour and is clear and concise. Wartime photos are also included for reference which serve to illustrate some of the points made in the instructions.
As is often the case with Wingnut kits, the modeller will need to choose which particular aircraft to model early on in the construction sequence.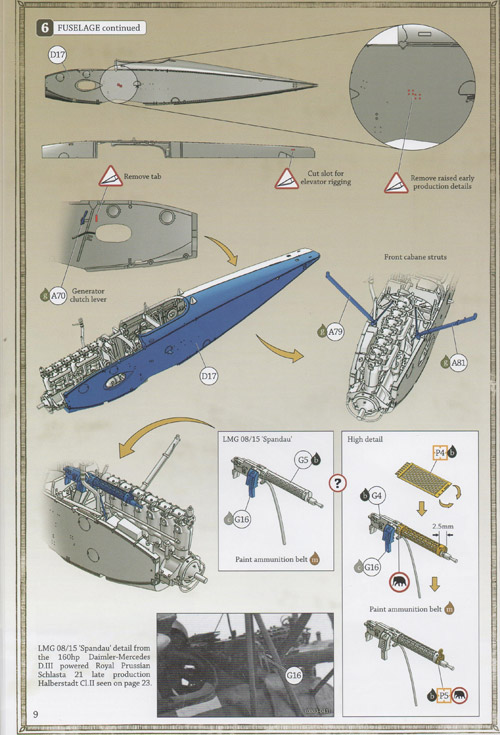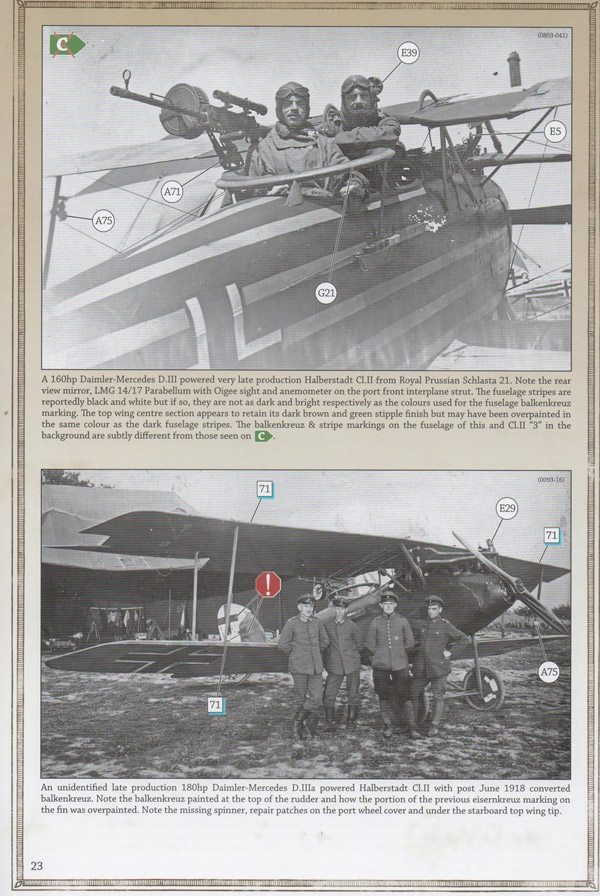 A small brass fret is provided containing seat belts and some details such as the jacket for the machine gun. Some may choose to replace the seat belts with fabric items (such as those available from HGW Models) as the kit items appear quite stiff – though annealing them may make them a little more flexible.