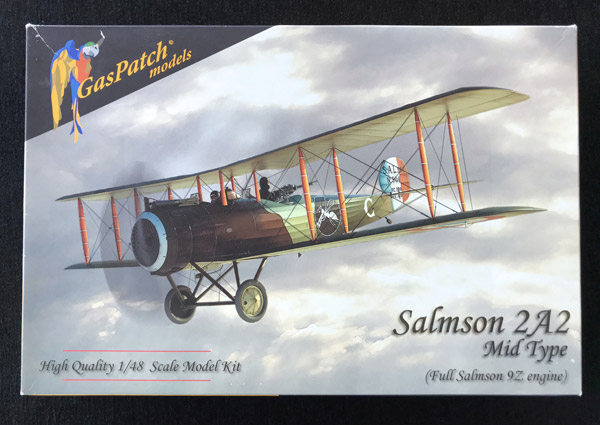 Price around €39.50
Review by Geoff Coughlin (November 2017)
Our sincere thanks to GasPatch for supplying or review sample – get this impressive kit here now!
This manufacturer is very well known in the UK for their great turnbuckle sets to help create authentic bi-plane rigging but I had no idea that they had gone into full production with a growing range of high quality, multi-media kits – my bad for sure! Their stand at this year's IPMS UK Scale Model World at Telford was crammed full with a wide range of excellent kits and accessories.
Just before we get going
If you are interested in the Salmson we have a full build in 1:32 scale here in SMN by Dave C and you can find that from the Wingnut Wings pages in Aircraft-Finished Now. Dave did a great job with that kit and now has this new GasPatch Models Salmson 2A2 Mid Type that he'll be building in the not too distant future. As ever, dave is busy with multiple projects on the go but you'll get to see exactly how this one goes together when he tackles what's on offer here.
Just for interest sake… here's a photo of Dave's completed WW salmon – nice, isn't it?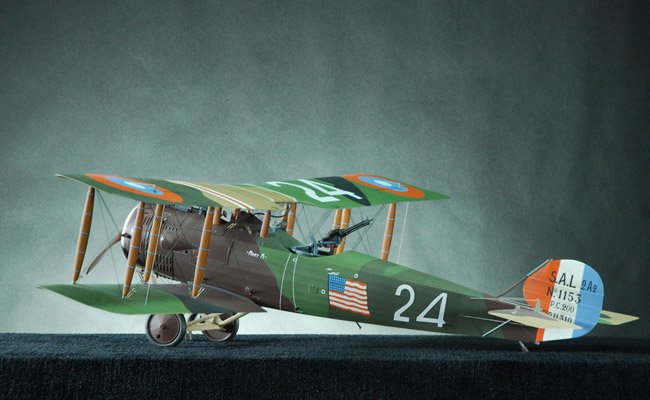 Initial impressions
This is a class product by any standards and this impression starts with what is an excellent sturdy box that will ensure your kit arrives in perfect condition – some nice box art is also attractive. And what of the contents? let's go inside…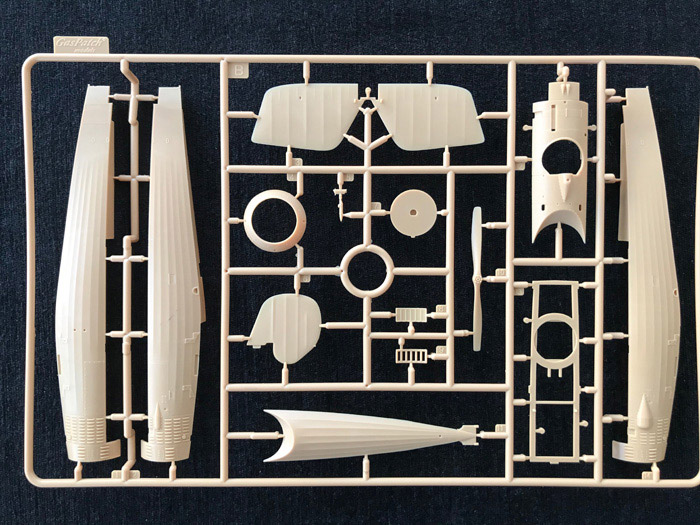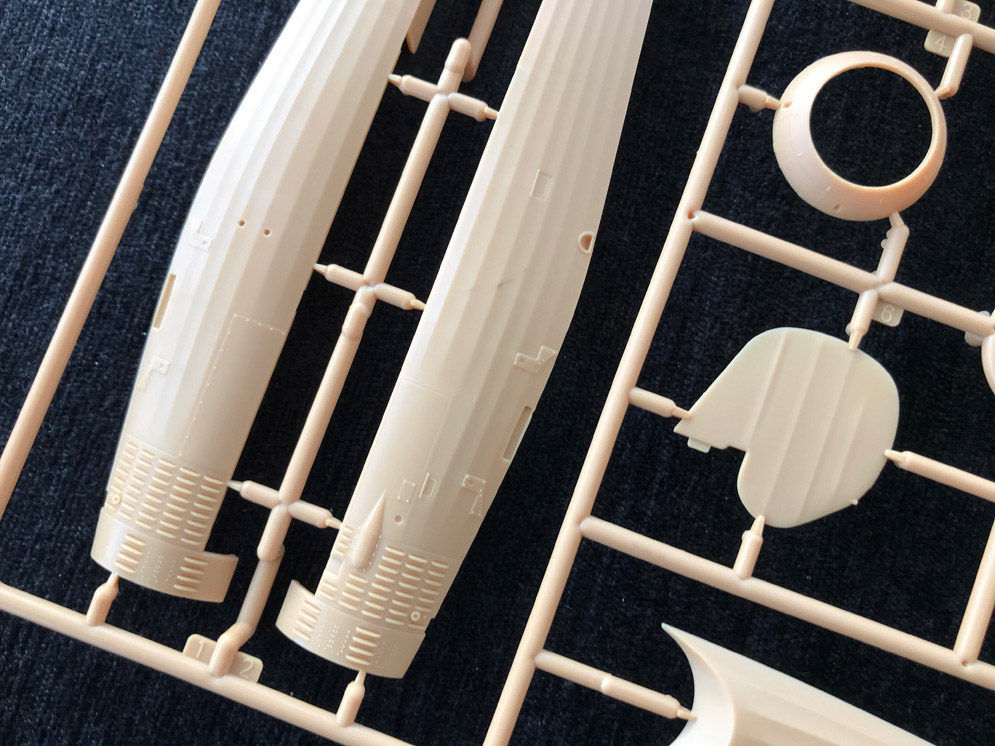 All the beige sprues are packaged in their own bags and are moulded with no flash at al being apparent.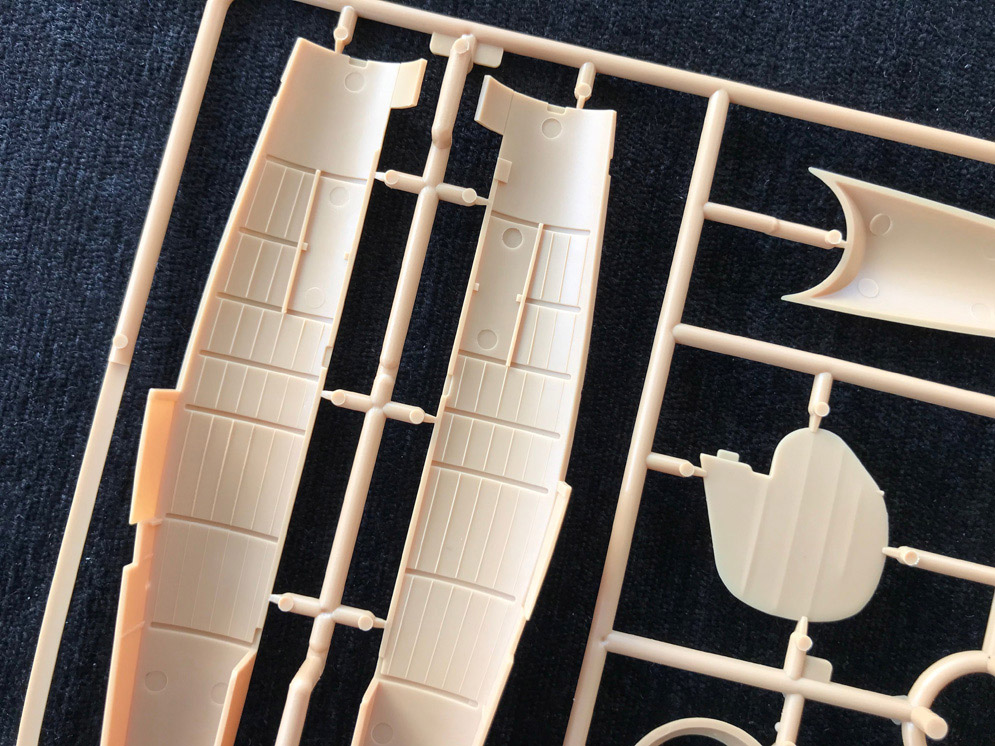 What you immediately notice is the precise and restrained engraved panel line detail and sheer quality of the tooling, very impressive.
This is an attractive subject that is less well known than the usual WWI subjects and for that reason alone is well worth a look.
Cockpit
The internal detail is all there from what I can see for both the pilot's and observer's positions. You can see the photos as well as me and what's in the cockpit is perfect for the scale. Internal bulkheads are all there and your completed cockpit will look busy and detailed from the box.
Some nice PE is provided for the gun magazines as well as the seat belts.
Engine
The engine is encased in a shrouded cowl on the salmon and so you won't really see anything of that. You did get quite a detailed engine although I'm not too sure how much of it will be visible on the finished model and Dave will have a view about that when he gets to it in his build.
Wheels and undercarriage
I like the angular-faces to the wheel hubs that'll look great after subtle weathering.
Wings
Very nicely moulded with fine trailing edges. Location holes are marked for the wing struts and given the 4 main cabane struts form a strong central core up from the fuselage, everything should line up well.
Speaking of lining things up, a great card jig is provided to ensure accurate alignment – nice touch.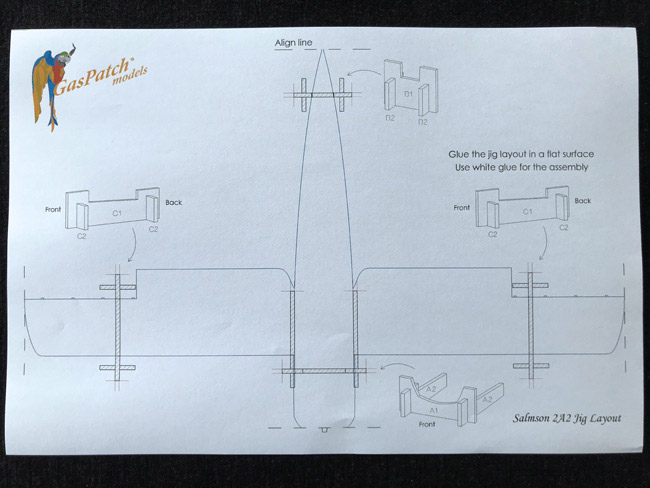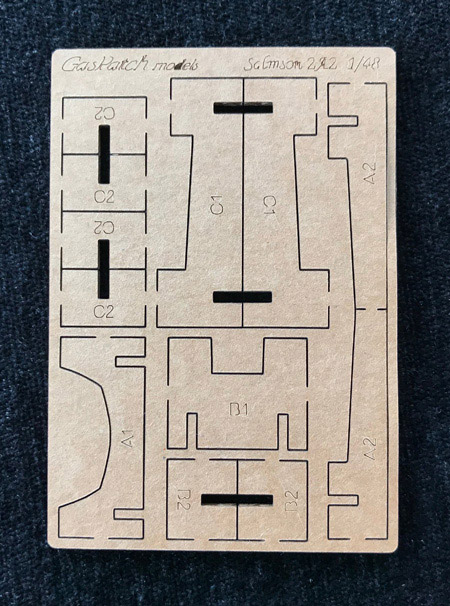 Photo etch (PE)
It's great to have the small fret included. It contains the seat harness plus a myriad of other small details to further refine your model – see what's on offer in the attached photo.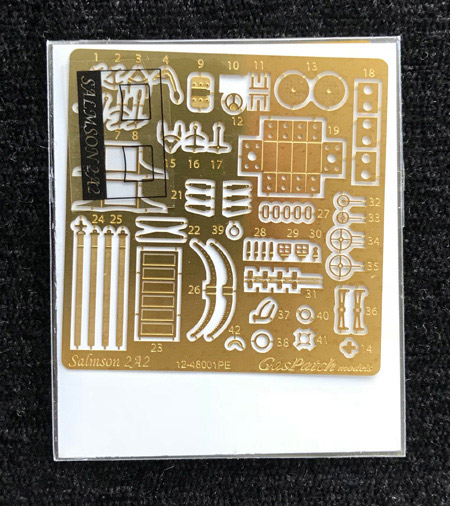 Clear parts
The Salmson has an open cockpit and so you only need the small windscreen which is moulded neatly and clearly without defects.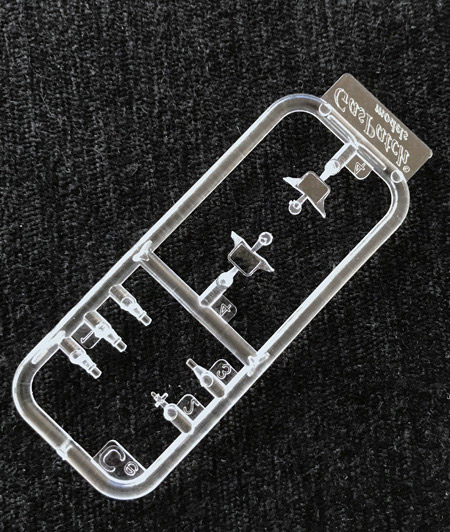 Masks
Another useful touch is the inclusion of paint masks for the wheels and windshields.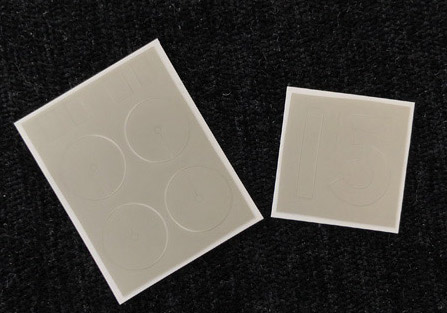 Decals
These are printed by Cartograf, are in perfect register with excellent colour for all the schemes offered in the kit. This is another high point in that 5 different aircraft are featured too with plenty of scope for an attractive and eye-catching subject.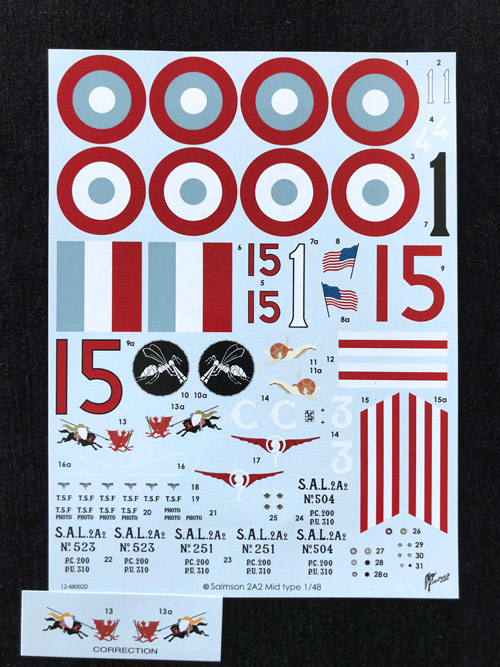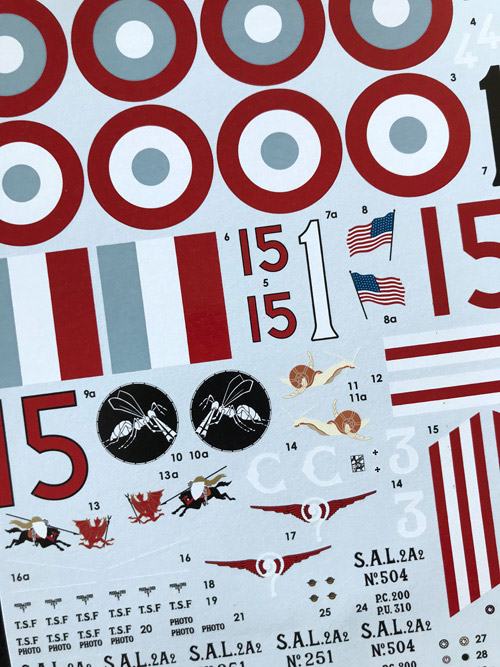 Instruction book
Perfect! In colour, clear diagrams and photography showing where parts are located, clear labelling with paint references and easy paint reference guide at the front – simple, clear, practical and actually helpful!
In summary
This is an excellent looking package covering a very interesting subject. The build may present questions although I have no reason at all to think that will be the case. Watch out in SMNs What's New pages for Dave's full build.
Here's my summary…
Geoff C.

| FEATURE | STAR RATING (out of five) |
| --- | --- |
| Quality of moulding | ***** |
| Accuracy | ***** |
| Instructions | ***** |
| Decals | ***** |
| Subject choice | **** |
| Overall | ***** |
A little bit about the type…
The Salmson 2, (given the military designation Salmson 2 A2) was a French biplane reconnaissance aircraft made by Salmson. It was developed to a 1916 requirement. Along with the Breguet 14, it was the main reconnaissance aircraft in use with the French army and the American Expeditionary Force's aviation units in 1918. At the end of the First World War, one-third of French reconnaissance aircraft were Salmson 2s..