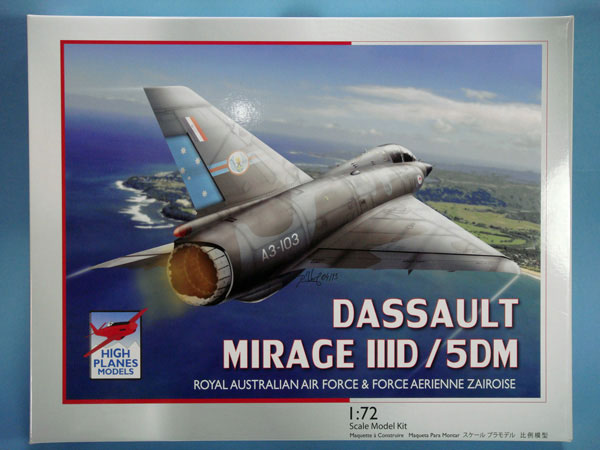 Review by Mick Stephen
Thanks to HPM Hobbies Pte Ltd for supplying the review sample. Order this kit from: www.hpmhobbies.com
High Planes are back with an addition to their new tooling Mirage III / 5 variants which I reviewed in Here Now last year: Mirage III/V Nesher (IAF).
I was lucky enough to be given a pre-release of the new Mirage III D kit, albeit without the decals. I won't bore you with a complete run down of every sprue as this is captured in my last review, but I can summarize the differences of what's in the box.
What have we got..?
The Mirage III / 5 is an iconic aircraft and was exported all over the world, built under licence (and sometimes without one) by a multitude of countries. As a subject choice this aircraft will attract interest across the globe.
Our sample captures the two seat version with the option to build a single seat if you wish, both cockpit styles are included. The kit offers two airframe options, a III D of the Australian Air Force from 3 Sqdn or a Mirage 5 DM version of the Zaire Force Aerienne from 211 Escadrille, an unusual choice but you will see why when we reveal the camouflage scheme.
The kit comes in a sturdy open top box, which with such rugged construction will ensure no damage whilst in the post. My review sample certainly survived the rough handling of my baggage during the journey home.
The box art depicts a clean winged IIID in Australian camouflage scheme at high altitude over a coastline, this is quite a striking image and certainly will make the box stand out on the shelf.
However, we're not here to review the box artwork alone, let's go inside and see how the kit shapes up.
What's inside the box?
Inside our kit parts come prepackaged in clear plastic, a set of detailed instructions, a colour guide/decal chart and a set of applicable decals for the two options. In my case unfortunately the decals will follow, as this was a pre-release.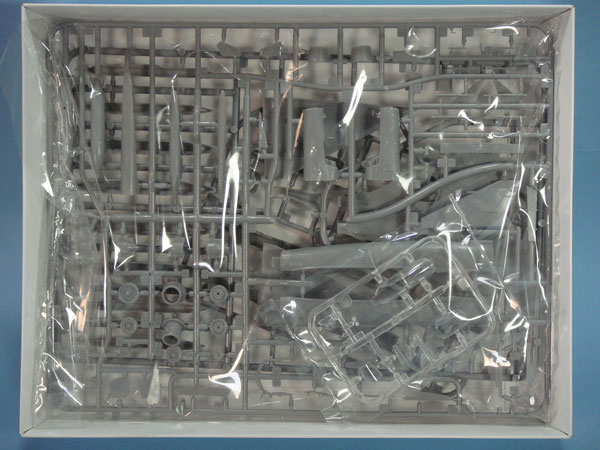 There are three main sprues, identified as A, B & F plus a smaller sprue E with flap strakes and sprue D holds the clear parts.

This is most definitely the III IO kit with sprue F being the all new addition with everything you need for a two-seater.