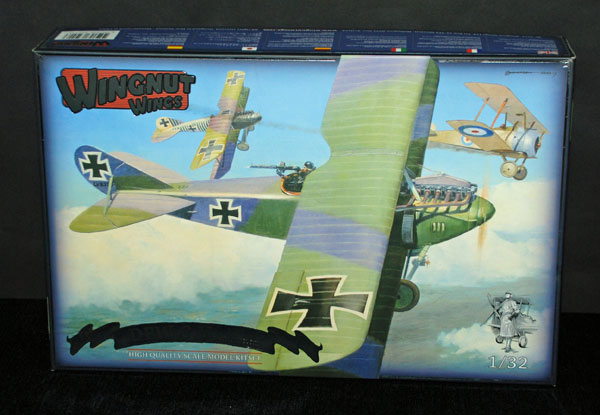 Kit Reference: 32040
Price around USD $99.00
Review by Geoff Coughlin (Sep 2014)
Our thanks to Wingnut Wings for supplying our review sample. Get this great kit and all the other superb kits in the WW range here now at: www.wingnutwings.com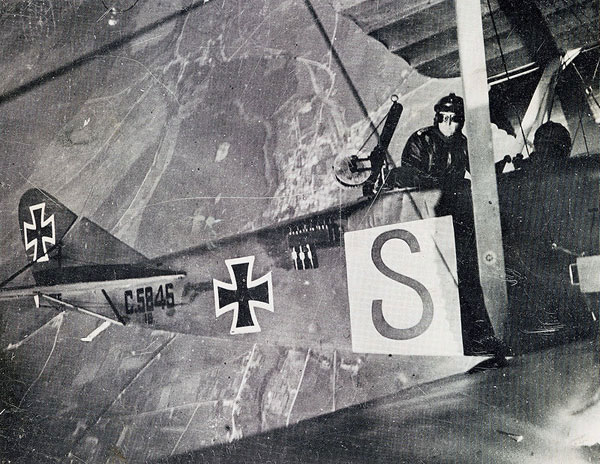 Background
The DFW C.IV, DFW C.V, DFW C.VI, and DFW F37 were a family of German reconnaissance aircraft first used in 1916 in World War I. They were conventionally configured biplanes with unequal-span un-staggered wings and seating for the pilot and observer in tandem, open cockpits. Like the DFW C.II before them, these aircraft seated the gunner to the rear and armed him with a machine gun on a ring mount. Compared to preceding B- and C-class designs by DFW, however, the aerodynamics of the fuselage were more refined, and when coupled with more powerful engines, resulted in a machine with excellent performance.
The C.V and its related designs were used as a multi role combat aircraft, for reconnaissance, observation, and bombing by Germany and Bulgaria during World War I. Six aircraft were delivered to Bulgaria in 1917. In the hands of a skilled pilot it could outmanoeuvre most allied fighters of the period. It remained in service until early 1918 although 600 were still in use by the Armistice of 11 November 1918. Most were thereafter scrapped according to the Treaty of Versailles in 1919.
The kit
I would recommend that you look at the previous
Wingnut Wings Here Now
and
Finished Now reviews
available in your SMN – you'll see what an amazing job WW is consistently doing with each new release and this one – the DFW C.V Mid Production is easily up there with its forerunners. I built this manufacturer's
F.2b Bristol Fighter
and found it the most challenging and rewarding scale model project I have ever undertaken. The DFW C.V has a more straightforward design and consequently should be more straightforward to construct.
Dave Coward
has built many of the most recent kit releases from Wingnut Wings for SMN and he says that they are getting better and better and even more straightforward to build ☺.
Looking at the breakdown of the parts-assembly it all looks logical and if you've completed any WW kit you'll recognise the whole approach. Presentation of the whole package is second to none.