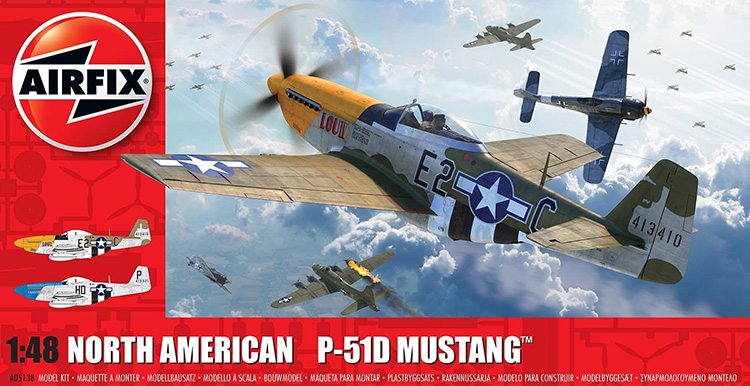 Kit ref: A05138
In-box review and kit browse with Geoff Coughlin (December 2019)
Get this impressive kit here now at Airfix
---
Take a look now
---
The main change with this release is a new decal sheet and the inclusion of the option for a low-back upper rear fuselage without the fin fillet – see "Lou IV" on the box.
Full build already in SMN of the initial release
We've undertaken a full build of this kit in your SMN :) You can find that in the Airfix pages in Aircraft-Finished Now.
And… remember there's a great in-depth walk around set of photos that'll help greatly with this kit in your SMN Photo Reference Library :)
Here's my summary…
Geoff C.
SMN Quick summary Star rating out of 5
| FEATURE | STAR RATING |
| --- | --- |
| Quality of moulding | **** |
| Level of detail | **** |
| Accuracy | **** |
| Instructions | *** |
| Decals | **** |
| Subject choice | **** |
| Overall | **** |