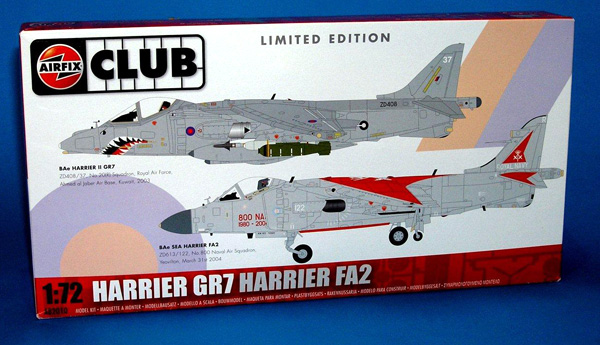 Scale: 1:72
Reviewer: Geoff Coughlin
(See also the Here Now review on Airfix's Sea Harrier FRS-1 in 1:72 scale by Es George and Geoff Coughlin's review of the new Airfix FA2-the latter is the same kit as supplied in this package)


Our thanks to Airfix for supplying the review sample
Initial assessment
This is a very attractive package that is designed as a limited edition 2-for-one for those members of the Airfix Club joining or renewing in 2010 and so may not be widely available as a package. The new-tool FA2 certainly is widely available and a new-tool GR9 if listed by Airfix for 2010, making the GR7 included here an attractive reason to join the Airfix Club!
Whilst the FA2 is clearly the new-tool from this manufacturer, and very good it is too, the GR7 is an older tooling.
FA2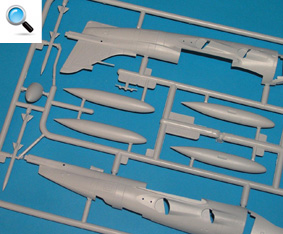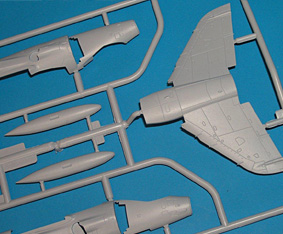 Suggestion – check out the separate Airfix FA2 Here Now review in this area of your mag for a full, detailed review of that element to this package from Airfix. We won't repeat the exact same thing here.
Decals
A real treat here though as different decals are included in this package for the FA2 than in the kit when sold separately. In this offering you will get the colourful red anniversary scheme for No.800 NAS, RNAS Yeovilton, Somerset, England 2004. This features the large red chevron/arrow markings on the upper and lower surfaces. The sheet is printed in register and colour saturation looks very good. They are slightly matt and we are looking forward to seeing if they go down well and are an improvement on previous sheets supplied by this manufacturer? We'll keep you posted. As so much else is improving at Airfix, we are staying positive!